This week is loaded with events, you don't want to miss out. We have curated a list of tech events that will interest you. They are coming up on or between  Monday, 16th October 2017 to Monday, 23rd October 2017.
CodeStars
Africa Code Week is a week dedicated to the awareness of coding among kids in Africa which was initiated in 2015 after a very successful European Code Week (an initiative of SAP, supported by Google, Ampion, Cape Town Science Institute and a host of other international Organizations).
As a part of Africa Code Week celebration, there is a Code Conference for Kids age 9 -16. The aim of the event is to create a platform for some of the great achievers in tech in Nigeria to meet with and inspire school students with their work and story.
If you have children who have an affinity for coding, register them.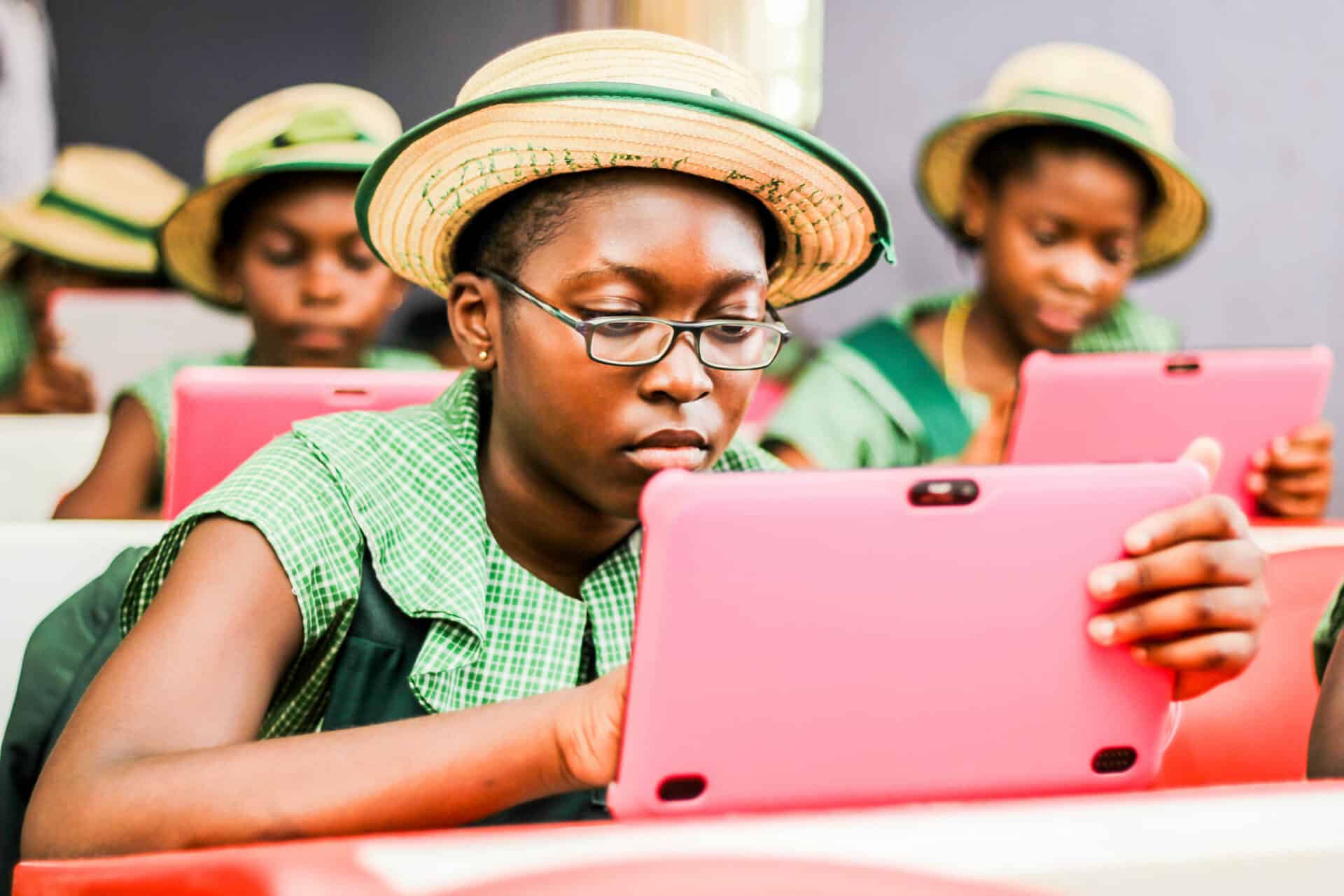 Date: October 19th, 2017
Time: 10 AM
Venue: New Hall School, Chevy View Estate, Chevron Drive, Lekki, Lagos
React Summit 2017
React Summit 2017 is a community-driven conference for and by developers who share a common passion for React, Single Page Applications and/or Front-end development to discuss principles, cutting-edge tools and everything about the ecosystem.
If you have any interest in React, register.
Date: October 21th, 2017
Time:11AM
Venue: The Zone - Plot 9, Gbagada Expressway (Beside UPS), Lagos
Campus Innovation Summit 2017
With so many possibilities, enthusiasms and passions wrapped up in the Nigerian entrepreneurial sphere, it is no small wonder why our campuses are not already awash in the cultures of entrepreneurship and innovation. Campus Innovation Summit (CIS) is a convergence of awesome Nigerian undergraduate innovators and entrepreneurs to learn, share and network.
If you are interested, register.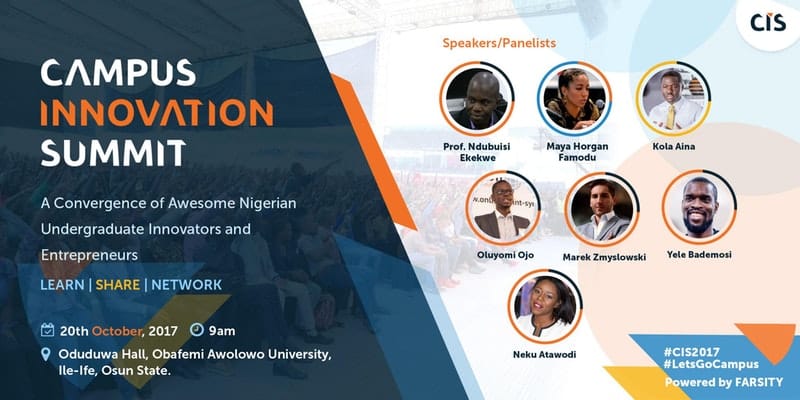 Date: October 20th, 2017
Time: 9AM
Venue: Oduduwa Hall, Obafemi Awolowo University, OAU, Ile-Ife, Osun State
Innovention Round Table Kaduna
The Verdant Zeal annual Innovention Series has expanded in scope and subject matter to hold the 1st Innovention Round Table for SMEs and Startup Entrepreneurs with the theme, "How Innovation Drives Entrepreneurship, The Case for SMEs and Start-Ups. This is scheduled to hold in Kaduna State, a key economic hub in Northern Nigeria. The Innovention Round Table will create a free platform for all employers of labour, e-commerce solopreneurs and SMEs to appreciate the place of innovation in business growth. The Innovation Roundtable Kaduna will also feature pitches from startups at CoLab, Kaduna.
If you are interested, register.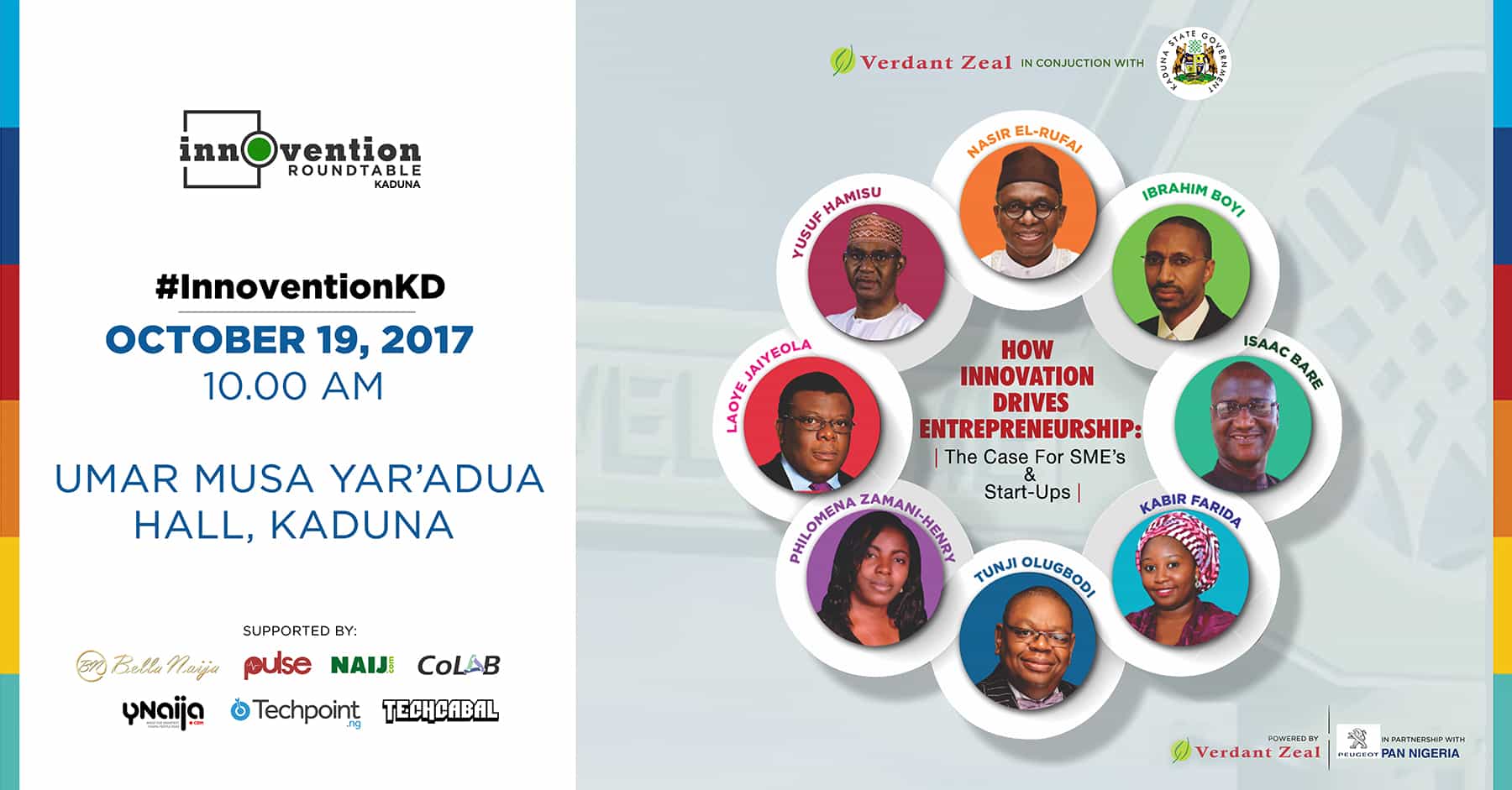 Date: October 19th, 2017
Time: 10AM
Venue: Umar Musa Yar'adua Hall, Kaduna
Upcoming Events
Techpoint Innovation Tour
The Techpoint Innovation Tour is an annual event rotated across Nigeria and, in the coming years, major regions of Africa. This year, between November 5th and 17th, 2017, Techpoint.ng will be touring 4 states in the South-South and South-East of Nigeria — Anambra, Uyo, Abia and Port-Harcourt. If you reside in these states endeavour to register.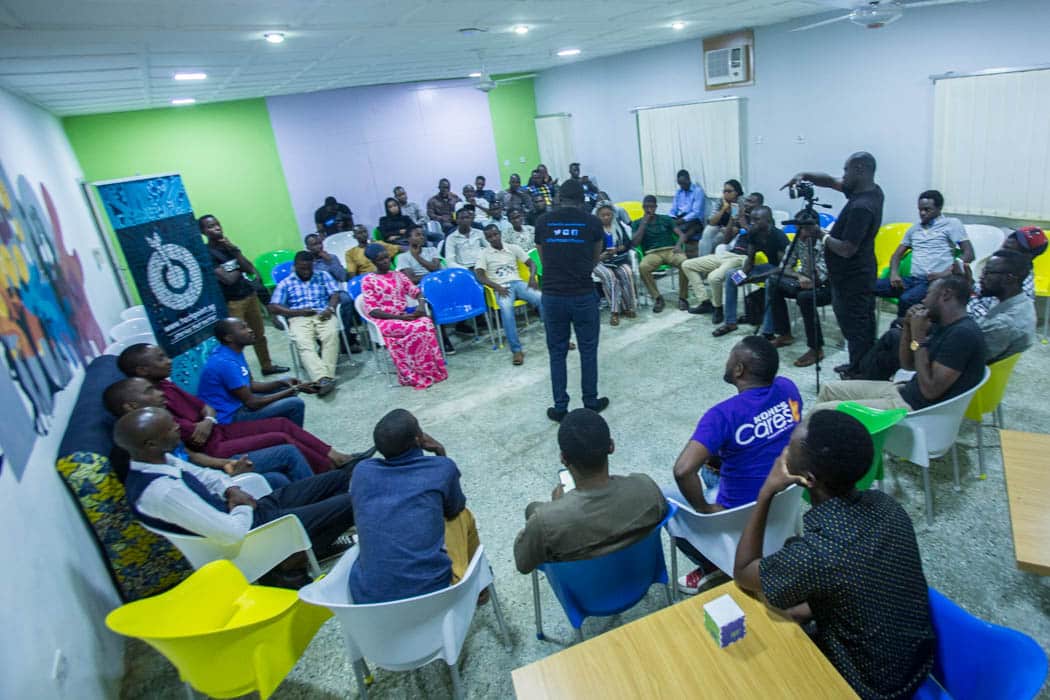 For more details, visit https://tours.techpoint.ng/