As the CEO of one of Nigeria's largest enterprise internet service providers, Muyiwa Ogungboye prides himself in his capacity to endure hardship. But things were so difficult in the earlier days of building his company -- eStream Networks -- that he almost threw in the towel twice.
On one occasion, crucial equipment got fried up, causing the company network to shut down and they didn't have the resources to import a replacement.
"We lost all our business in one day," Muyiwa told me during a recent interview at the eStream Networks office in Victoria Island, Lagos.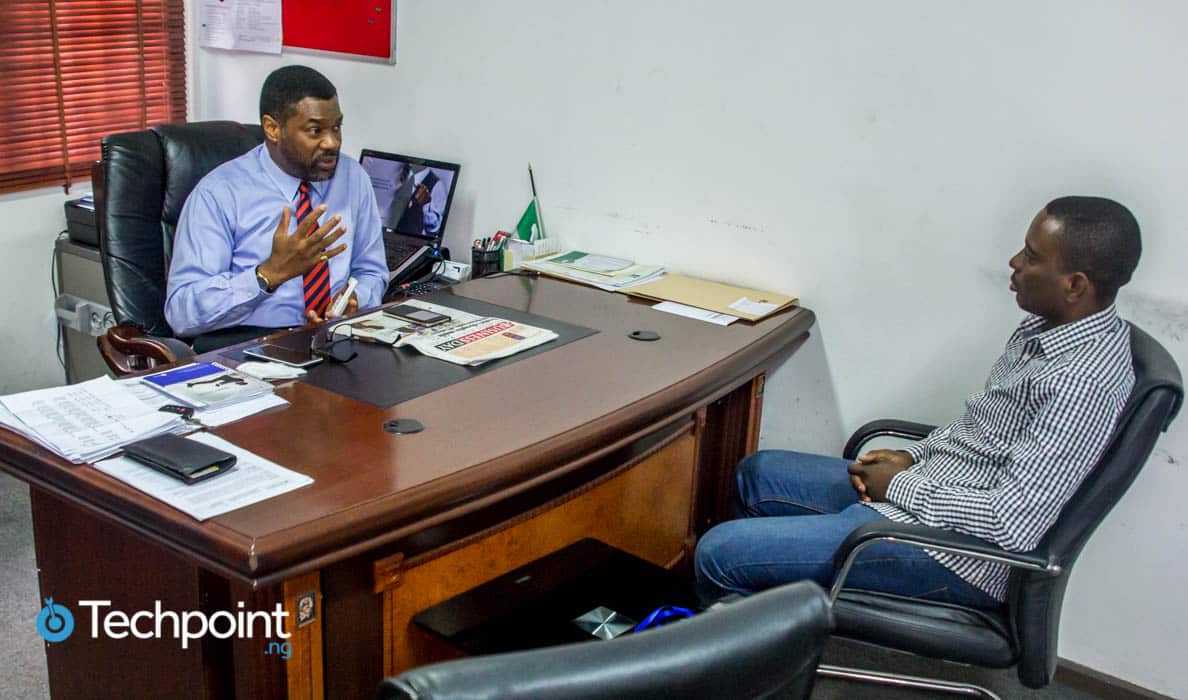 Needless to say, Muyiwa was all but ready to pack up the business. But as fate would have it, one of his staff members convinced him to reach out to a company director who linked him up with a friend in the US. This friend agreed to ship down a replacement, on credit, with a 6-month repayment plan.
Muyiwa hasn't looked back since then. eStream Networks has grown from a strictly satellite communications company to expand into radio, fibre and direct-to-consumer 4G/LTE retail (in the works).
According to Muyiwa, "the vision is to have a piece of everything that has to do with communication."
Muyiwa Matuluko of Techpoint (MM): Could you give us an overview of your professional background leading up to the founding of eStream Networks?
Muyiwa Ogungboye of eStream Networks (MO): I have a B.Eng in electrical electronics from the University of Ilorin (communications major) and an M.Sc in wireless communication from the University of Lagos.
During my NYSC in 1993, I served at a company called PEF in Aba. They were into the installation of satellite dishes. That was where I first got hands-on with satellite technology.
After NYSC, I came to Lagos and got a job with a company called DPNS. They were the sole distributor of IBM computers in Nigeria at the time. I worked there for two years, before I got tired -- computer engineering just was not my calling.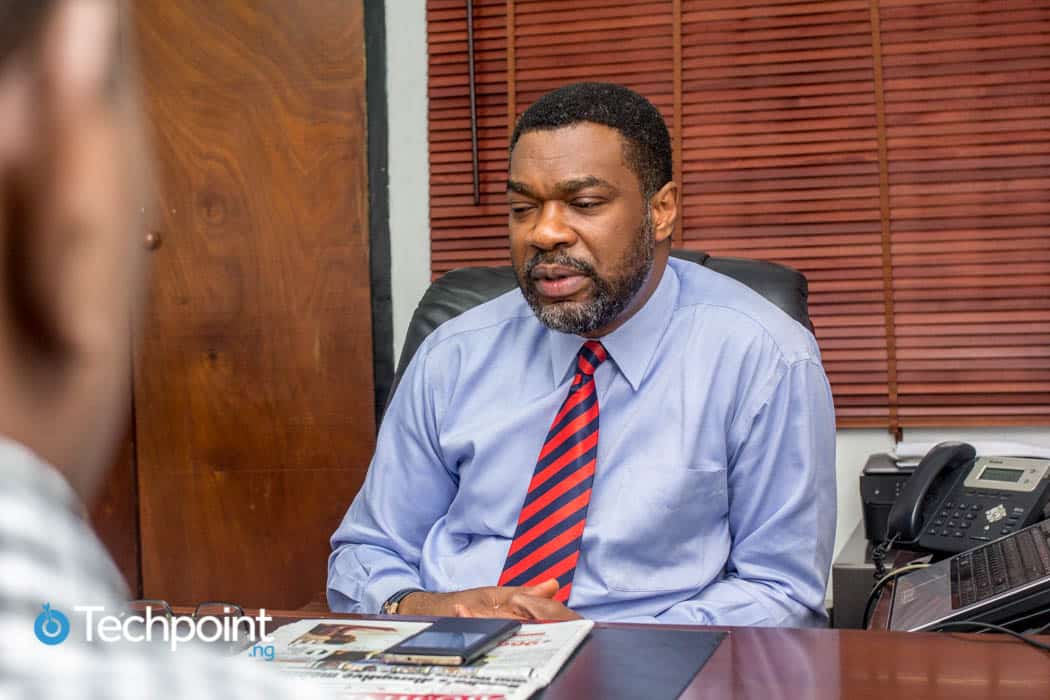 After that, I joined a company called United Telesys, which was one of only three licensed satellite companies in Nigeria at the time. That was where my career in communications really kicked off.
I joined the company barely 5 months after it started so I was among the first who were sponsored to the US for training. We came back and began installation of satellite technology for almost all the banks in Nigeria at the time.
The work was very challenging because there weren't many of us with the expertise so, it wasn't uncommon to have only one person deployed to field who did everything. That gave me a wider scope of knowledge. I also got to see first-hand how a company is built from scratch.
Four years, after I joined, two of my bosses had the idea to start SpaceNet. They were going to offer faster speeds and they asked me to come on board as the network guy. I jumped on the opportunity immediately. I didn't even think about the salary or the welfare package. What fascinated me was the network that we were going to build that could potentially mitigate existing problems in the industry.
We had to do draw up the business plan, source for funding, office space and talent together. This gave me another perspective on how a business is formed.
I was at SpaceNet for another 4 years or so, rising through the ranks to become the General Manager, Technical. However, following some issues with the board, we were all asked to leave. I was the last person to leave because I had to oversee smooth transition of technical operations.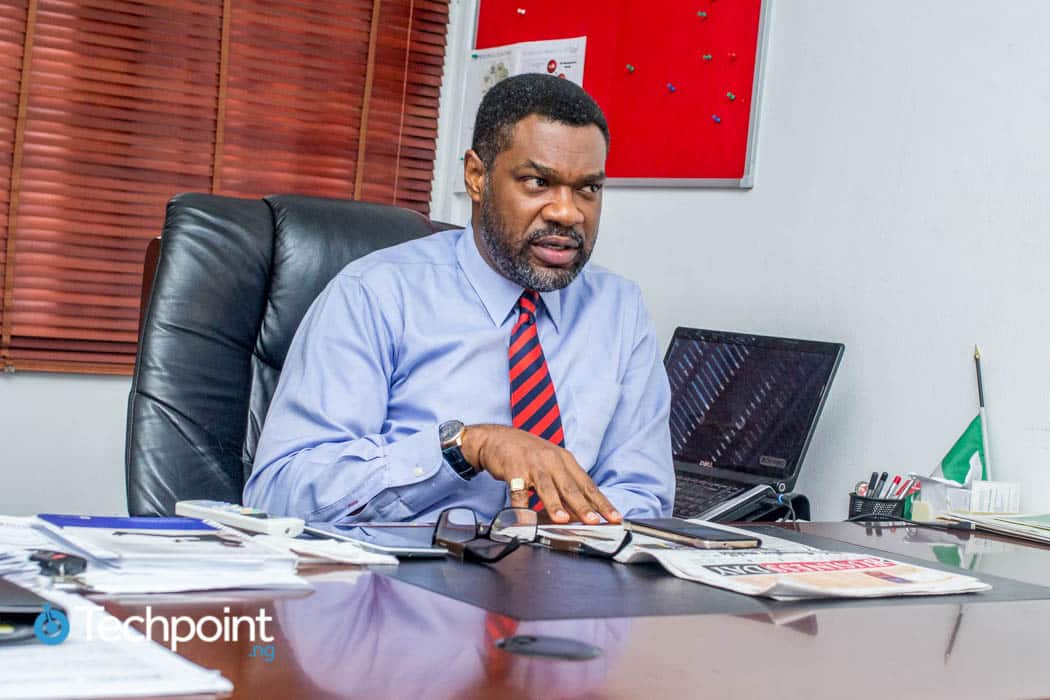 That was when I decided to travel to England to do an MBA. By the time I was returning to Nigeria in December, 2005, I had the business plan for eStream Networks.
By February, 2006, I was able to secure funding, I joined hands with 4 other people and the company started. That's the journey in nutshell.
MM: With all the experience you had gained working at two startups, you could have easily gone straight into starting your business. Why did you decide to pursue an MBA?
MO: Good question. You see, even at SpaceNet, with the level of things I was handling and the level of trust that my MD and ED had in me, it would have been very easy for me to become the next MD, especially after they had to leave. In fact, they were clamouring for me to take over.
But I felt there were still many things I didn't understand about business. I was realistic enough to  admit that my financial understanding was very limited. I also wanted to understand how to manage humans for effective results.
So all these things made me decide to pursue an MBA. Reflecting back, I sometimes regret not doing the MBA in Nigeria because of the relevant local network I could have built. But in terms of intellectual property, I don't have any regrets because it really humbled me and broadened my scope.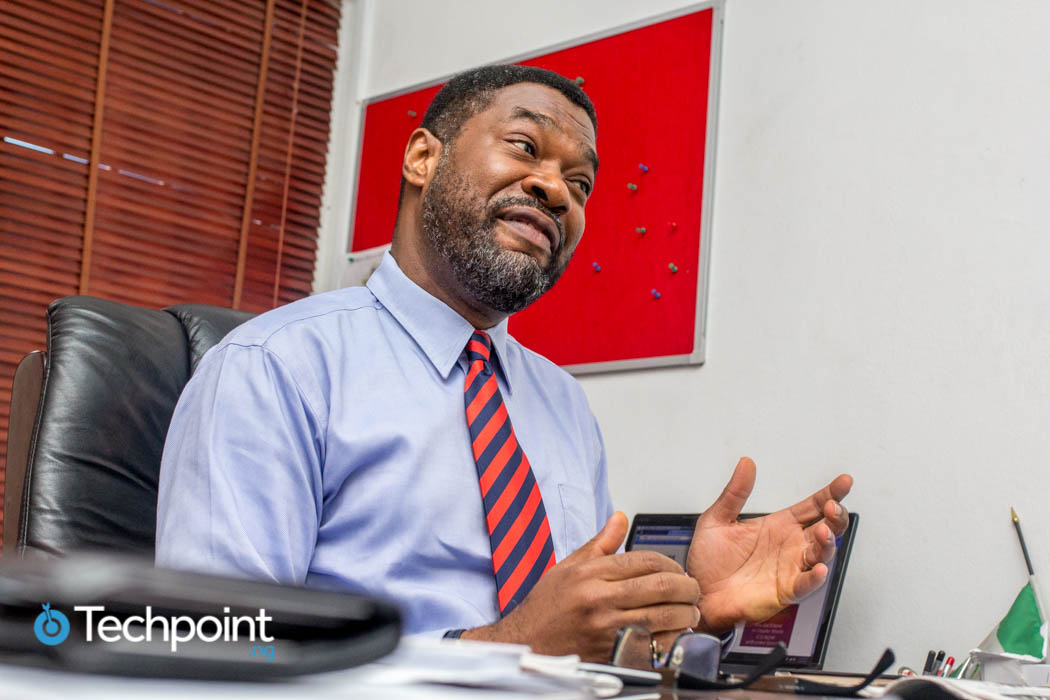 MM: Obviously, the kind of business you were trying to start was very capital intensive. As a young man with zero experience leading a company, how were you able to convince investors to part with so much money?
MO: Again, this is one of the reasons why I travelled for the MBA programme. I understood that getting money from people is very difficult. Anybody can have/write a plan but not anybody can get anybody's money.
Investors want to see how you are going to subject yourself to hardship. My business plan,  for example, didn't include anything like an official car, salary or welfare package for the MD. The investors spotted that but didn't say anything.
It wasn't until the first board meeting that they all agreed that I should have an out-of-pocket allowance. If I had written the business plan to include a Prado SUV for the MD, they would probably have said "this guy is not serious". But I was not pretending. I honestly felt the best way to grow the business was to start very lean.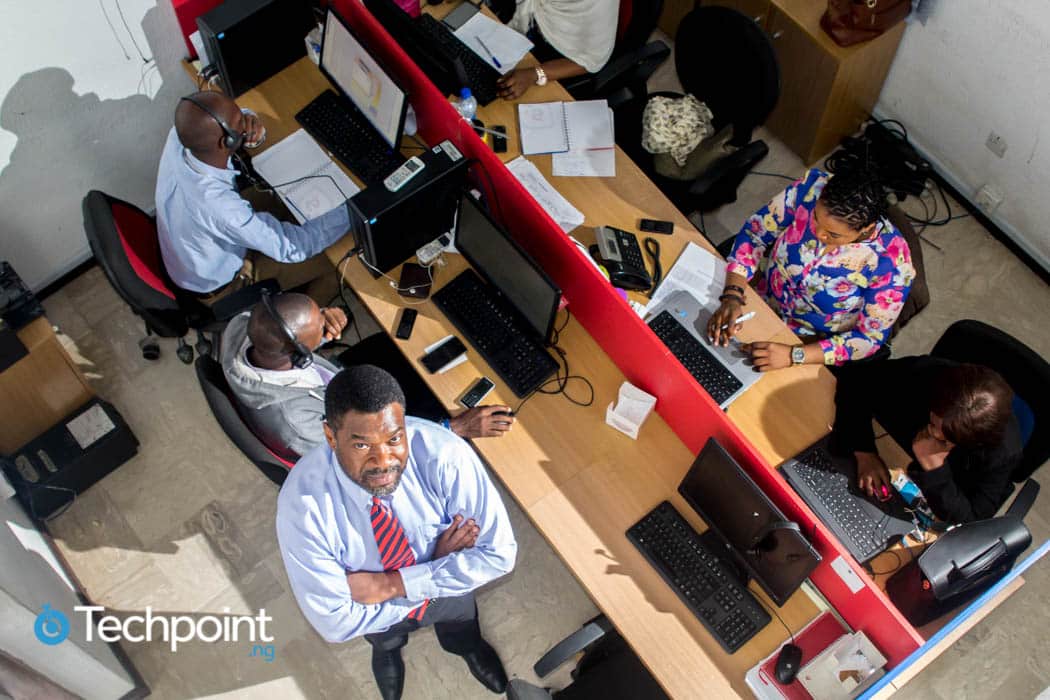 I had also done something very risky. Before coming back to Nigeria, I was living in England and I had a house. But I sold everything I had, including the rug, and relocated my family to Canada. My wife was still pregnant with our first child then. I remember the day we left England, we slept on the floor, using a pile of newspapers as a makeshift pillow.
Majority of the proceeds from selling everything was put into kick-starting eStream Networks. All my wife said was, "I hope you know what you're doing?" and I replied, "I know what I'm doing. This thing will succeed".
Because I had no money left, my wife stayed in a friend's house in Canada while I returned to Nigeria. I only came back once for the child delivery and after that, I didn't see them again for about another 6 or 7 months. So I watched my baby grow up on Skype. All these things put together were what the investors saw that convinced them I had something special.
Finally, when you are looking for investors, you also need to go back to your history. All the people that knew me during my professional career, are the same people that invested in the company. So if I had misbehaved, they probably wouldn't have invested.
MM: But that was a big risk you took. What convinced you that it would work out?
MO: I don't really know how to explain it. There was something within me that was just too powerful to resist. It's like when you want to marry your wife and you're sure she is the right woman, against all odds.
I didn't have the blueprint for success. Even the seed money I had was very small. But I just had this innermost conviction that it would work.
I had also done feasibility studies and spotted gaps in the system that I knew I could bridge. Don't forget that I had been part of two startups were I was drilled to do everything. When you've done something like that twice, doing it a third time will be relatively easy for you.
MM: Any parting words for upcoming entrepreneurs?
MO: Don't go into business because you want to be rich. Go into business because you want to solve a problem. Your passion to solve that problem should be your driving force because if you make money your driving force, you will most likely squander it when it eventually comes.
Secondly, when you are starting your business, capital should be the last thing on the table. The first thing on the table is of course the idea but the most important is how do you plan to execute? Who are you and what's your pedigree? Investors want to understand where you are coming from. So if you cannot convince them and you are going about saying you need capital, it will never come.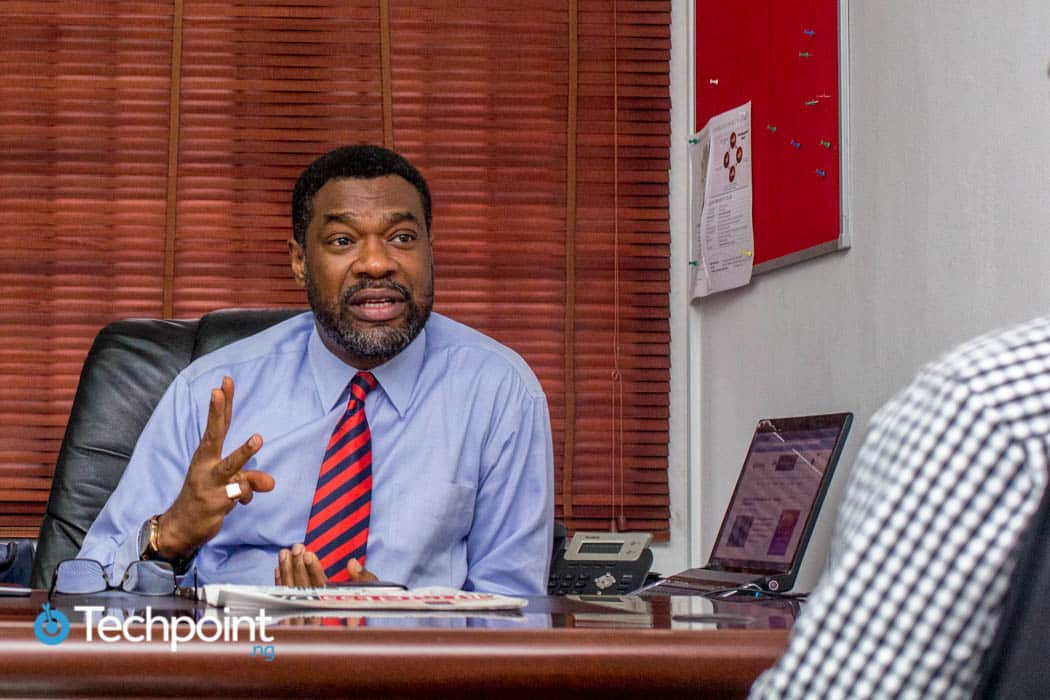 Don't leave school and jump into business. Go through some apprenticeship. Let some people see you go through some hardship. A business person must know how to endure hardship because it is inevitable.
Finally, any young person should know how to manage cash. What I see today is very scary. In my own time, people that went to night clubs were our parents. These days, you see university and secondary school students in the clubs, wasting money like there is no tomorrow. I can't fathom it. How do they plan to run the office on Monday morning, and pay salaries at the end of the month, after blowing away the weekends?
It takes a lot of maturity and discipline not to squander company funds. Entrepreneurs must learn how to respect money, no matter how small it is.