SmartTeller is a mobile and web application designed for field staff of microfinance institutions to automate field operations and transactions.
The founder, Ogunwande Oluwole launched SmartTeller as a product of IQGeniusNG -- a provider of technology solution and educational services in the Nigerian and African market -- on August 30, 2017.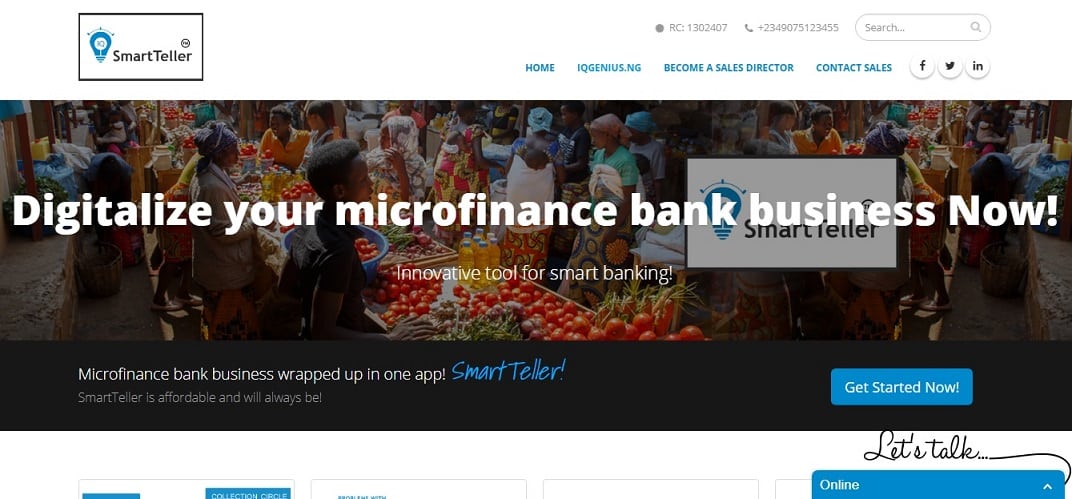 We provide solutions which cater for financial and educational needs of corporate bodies and individuals. SmartTeller is one of our foremost fintech solutions which is aimed at improving the performance of microfinance institutions in Nigeria and Africa.
The fintech solution helps organisations save time and capture all necessary data while tellers are still on the field. Also, it provides metrics on a daily audit. Despite these functionalities, the software neither interferes with nor render useless the works of in-house banking apps. Instead, it facilitates their efficiency.
In the near future, SmartTeller intends to provide financial technology services to over 1000 microfinance banks in Nigeria and expand across the African market.
For more information about this service, visit the website.
---
Discover new startups every weekday by noon (WAT) | Pitch your startup here.