Just as eCommerce companies, both "big" and small, set their sights on claiming their share of Nigeria's estimated $12 billion online market, most ambitions have been quickly tapered by the sluggish rate of adoption. And as expected, many critics of Nigeria's eCommerce market potential have anchored their argument around such performance metrics, which seems to have helped peddle two popular narratives:
"The eCommerce market is already saturated" and
"The eCommerce market was never there."
The factors that helped shape these views are self-evident. One being the two, presumable, behemoths in the form of Jumia and Konga almost solely dictating the public perception of the health of eCommerce in Nigeria. In reflection, we can point to the occurrence of certain events, specific to these two companies, that have affected public attitude towards eCommerce as a whole.
One notable event is the discovery of Konga's "abysmal active user base" that was revealed in Kinnevik's 2016 Half-Year Report. Learning that one of Nigeria's most funded internet companies, and leader in the eCommerce space, had only managed to garner 184,000 active users was quite disappointing.
Surely, some part of this disappointment stemmed from the tangible evidence of Konga's aggressive growth strategy that we had seen unfold prior to the report. However, rather than a cloud of doubt and uncertainty forming around just Konga it seems to have grown around the entire notion of eCommerce in Nigeria.
As things work, we should consider all symptoms prior to establishing a diagnosis if we are to administer the right treatment. But in the case of eCommerce, we have been quick to diagnose the problem without a complete understanding of all the symptoms. And as complex as any problem might appear, it is worth remembering that problems are solved by asking questions.
So let's try this. Read the statement below:
"Konga has acquired just 184,000 active users with the large investments they have received."
This is the sort of framing that has helped create these narratives of market saturation and unreadiness. Although it is an accurate statement, it is one that offers very little actionable insight. It's a dead-end and so forces many to welcome the idea of an absence of opportunity.
But let's attempt to tweak this statement:
"Konga has acquired just 184,000 active users with the large investments they have received?"
Adding a simple question mark at the end of the same statement can open up a completely new line of thinking, one of exploration. And if we go down this path with an end goal to first understand we ultimately widen our perspective, which is universally acknowledged to be the most crucial component when building practical solutions for any environment.
Absence of execution does not equate absence of opportunity
There are surely many challenges facing Nigeria's adoption of eCommerce and we do well to point them out, be it fundamental issues with internet penetration, the reluctance of consumers to part with money online or the logistics challenge of goods and service delivery. However, the arduous task of marketing is one that is seemingly under-emphasised and largely overlooked.
If Konga's "abysmal active user base" is evidence of anything it's the challenge of marketing in Nigeria. The high cost of customer acquisition is a reality that SMEs in Nigeria have faced long before the promise of internet startups ever surfaced.
If we put aside the glitz and glamour of startups, we must recognise that they are essentially SMEs and, as such, face the same marketing challenges as any other SME in Nigeria, whether powered by the internet or a diesel generator.
With no shortages of challenges to grapple with in every functional area of any [eCommerce] business, the priority of marketing tends to lose its place in order of importance more often than not.
But the business educator, Peter Drucker, offered a valuable perspective on how businesses should view their priorities:
"Because the purpose of business is to create a customer, the business enterprise has two–and only two–basic functions: marketing and innovation. Marketing and innovation produce results; all the rest are costs. Marketing is the distinguishing, unique function of the business." -- Peter Drucker.
Understanding the game we're playing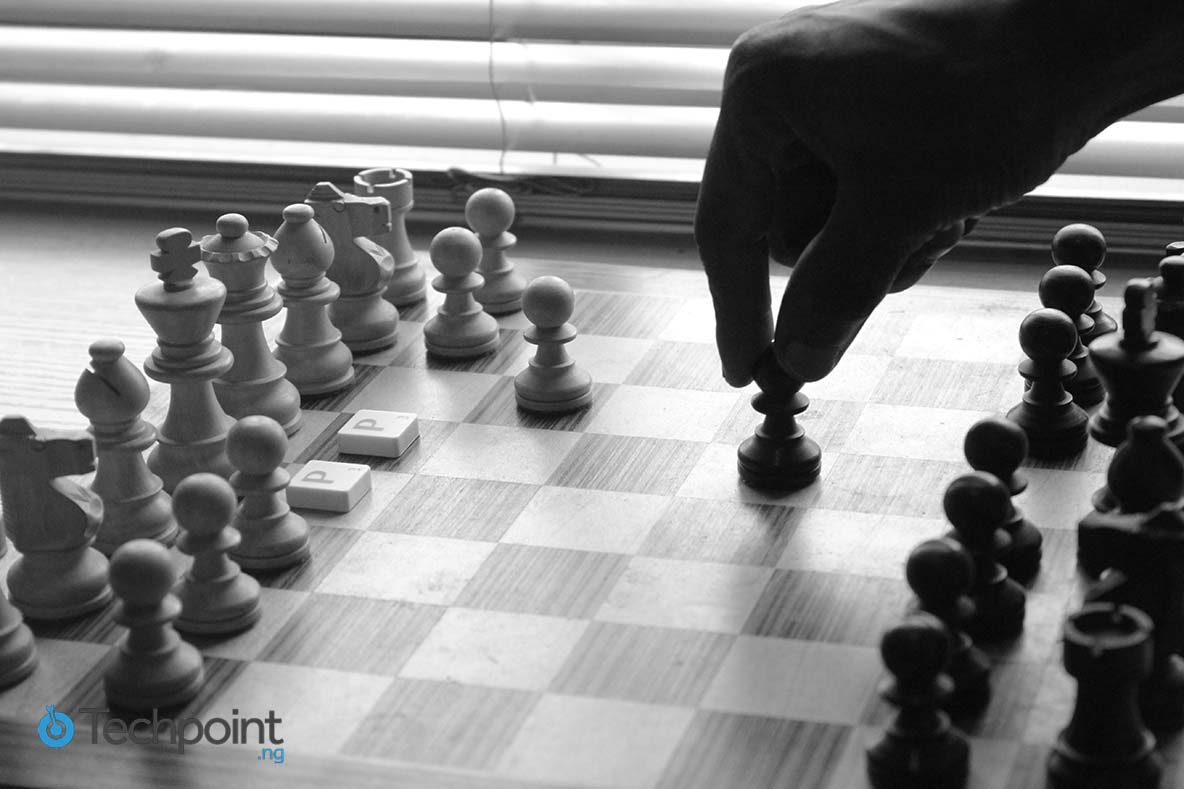 "The reality of marketing in Nigeria is that it is a game of high stakes poker. "
Majority of SMEs can't buy-in, and those that can (e.g Konga…) are at a table with Nigeria's "big boys" who have deep pockets. At this table the stakes are always high. It's a difficult game, but not one that cannot be won.
Interestingly, Eyo Bassey, CEO of Payporte, tried to point this out in an interview back in 2015 when he remarked:
The number one challenge is marketing. The overheads on marketing are too many. Nigeria particularly doesn't have a unifying portal for Nigerians like the Chinese and Indians do. Our customers are scattered everywhere  -- Facebook, Google, the blogs, sports sites. So we are forced to rely on Facebook, Google and all of that for online marketing. These cost a huge amount of money daily. That's what puts people off eventually  -- marketing." -- Eyo Bassey.
Adoption cannot occur without efficient channels of communication to aid the process. As you can imagine, teaching any subject in a language not known by the pupil is always very tricky.
So back to my (hopefully) not too confusing poker analogy.
It seems that we might either have to try reduce the stakes so more eCommerce SMEs can buy-in, or just hope that one eCommerce company out there has a 'Five of a Kind' in their hand.
Lastly, on the topic of the state of Nigeria's eCommerce industry  -- quite simply, it is here. It's just passing through the necessary stages of development. And I read this neat definition of that word on Twitter by some clever guy called Efosa Ojomo:
Development is a process, not an event. It's a journey, not a destination. It's a way of being, and not simply a bunch of doings.

— Efosa Ojomo (@EfosaOjomo) October 6, 2017
That being said, I'm off practising my poker game.
---
This article was first published on Oyihoma Saleh's Medium