This week is loaded with events, you don't want to miss out. We have curated a list of tech events that will interest you. They are coming up on or between  Monday, 9th  October 2017 to Monday, 16th October 2017.
Big Data Economy Summit
Data Science Nigeria is now set for the second edition of Big Data Economy Summit. This second edition will be heralded by a national summit on the Big Data economy to discuss and showcase relevant case studies of how the application of data science is driving socio-economic development in emerging markets. Dr Yemi Kale, the Statistician-General of the Federation will be the keynote speaker. The summit will also include robust industry discussions about real-world applications of data science in the economy, consumer behaviour, health, business, city planning, security, agriculture, manufacturing and logistics.
If you are interested, register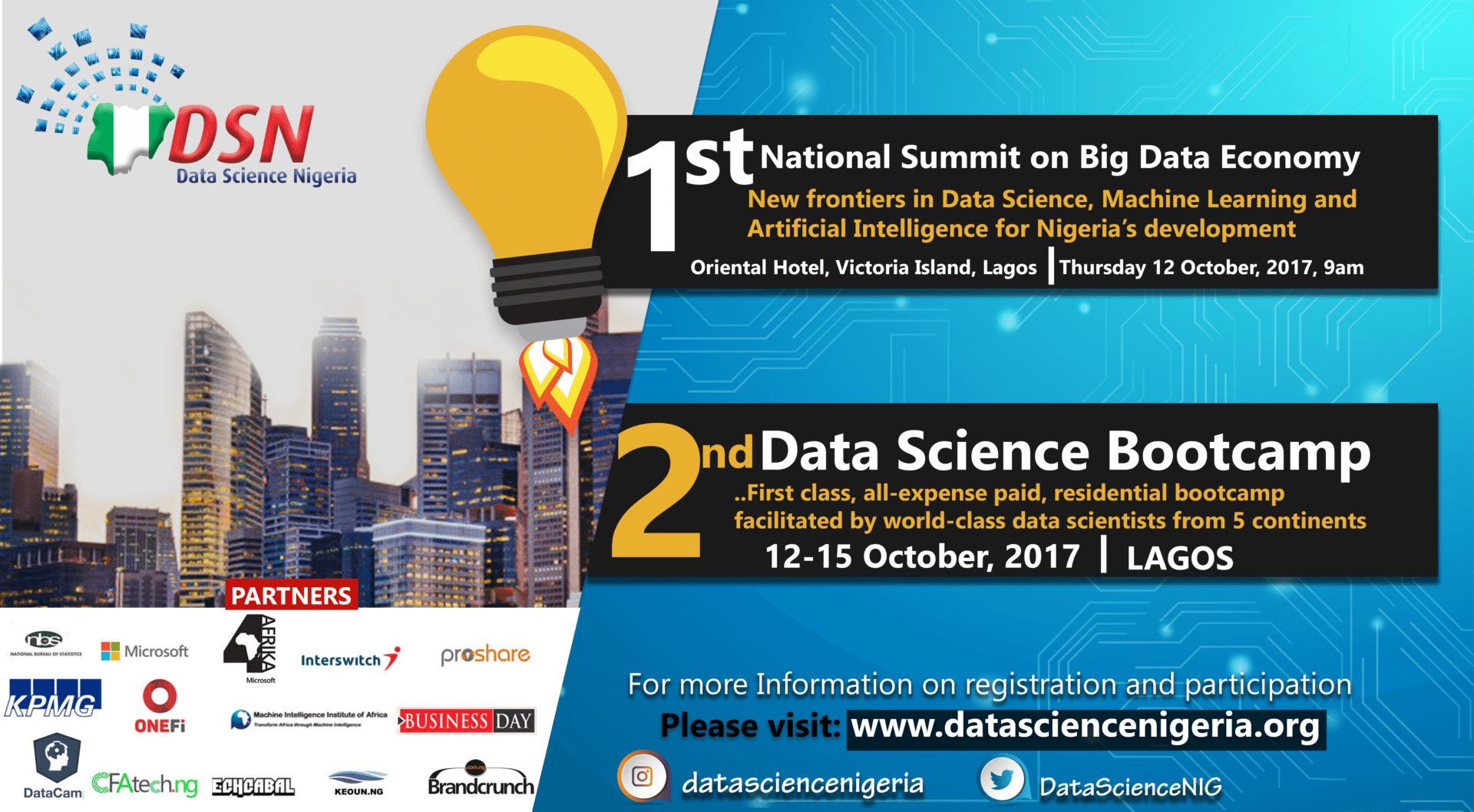 Date: Thursday, 12th October 2017
Time: 9AM
Venue: Oriental Hotels, Lekki
Building Better Products With Customer Validation
This is a free educational networking event for product professionals. Learn best practices for running Alpha, Beta, and Field Tests and they will also be discussing industry trends. Drinks and dinner will be provided and products from great brands like Philips Hue and Fitbit will be given out. Anyone responsible for building and releasing great tech products can (and should!) attend. Whether your product is hardware or software, B2C or B2B, you'll walk away with actionable insights to improve your customer feedback program.
If you are interested, register.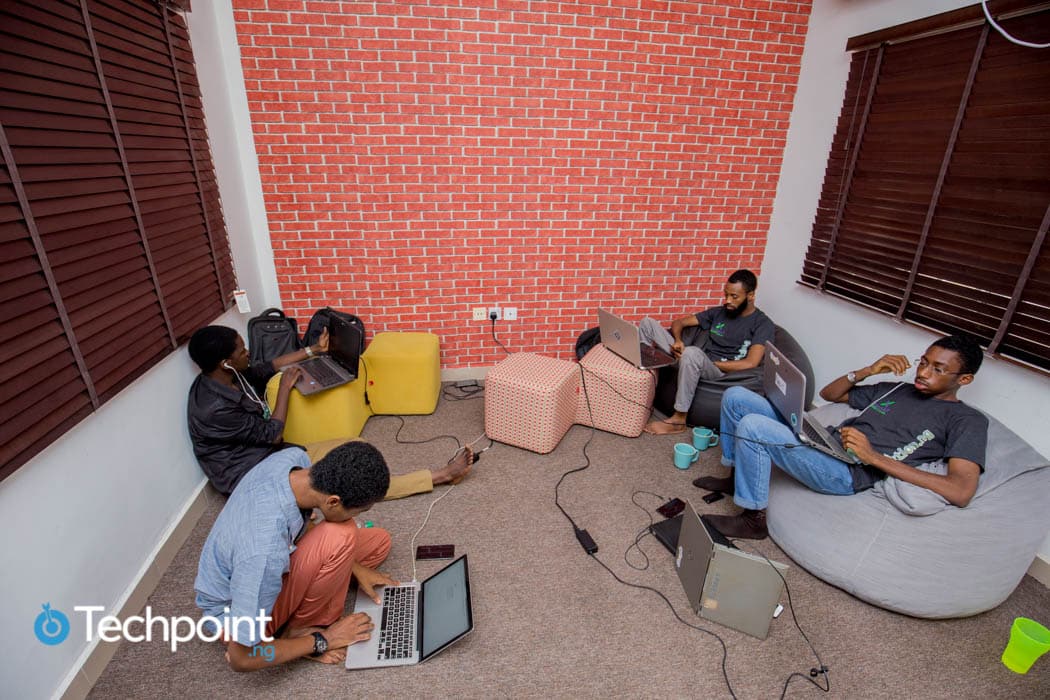 Date: October 20th, 2017
Time: 9AM
Venue: CENTERCODE HQ 23332 MILL CREEK DR. #260 LAGUNA HILLS, CA 92653
BTNG 7th Edition
The 7th edition of BTNG is another occasion to meet makers, tinkerers and investors who share a connection to Nigeria. If you reside in London, you meet like-minds and discuss areas to contribute.
If you are interested, register.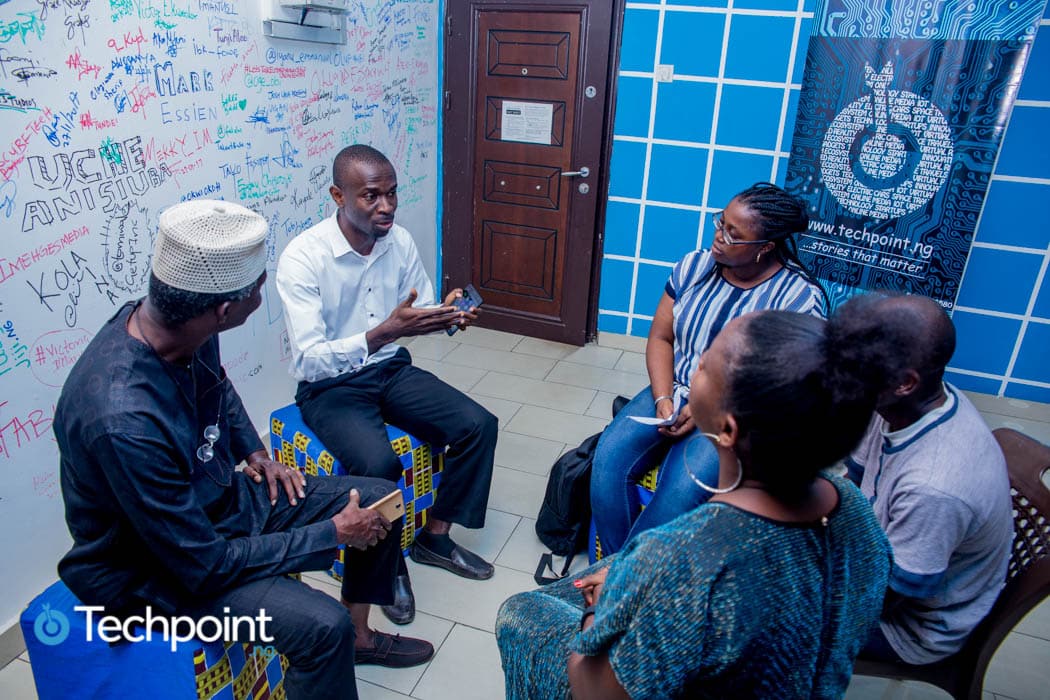 Date: October 13th, 2017
Time: 9AM
Venue: Work.Life Camden, 13 Hawley Crescent, Camden Town, London NW1 8NP
Upcoming Events
Campus Innovation Summit 2017
With so many possibilities, enthusiasms and passions wrapped up in the Nigerian entrepreneurial sphere, it is no small wonder why our campuses are not already awash in the cultures of entrepreneurship and innovation. Campus Innovation Summit (CIS) is a convergence of awesome Nigerian undergraduate innovators and entrepreneurs to learn, share and network.
If you are interested, register.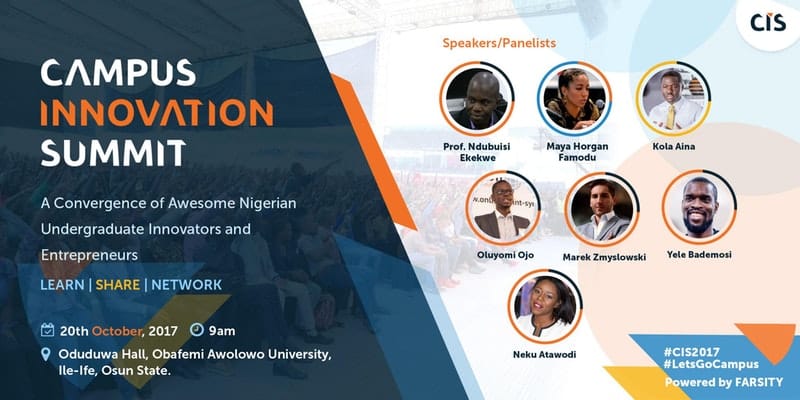 Date: October 20th, 2017
Time: 9AM
Venue: Oduduwa Hall, Obafemi Awolowo University, OAU, Ile-Ife, Osun State
Techpoint Innovation Tour
The Techpoint Innovation Tour is an annual event rotated across Nigeria and, in the coming years, major regions of Africa. This year, between November 5th and 17th, 2017, Techpoint.ng will be touring 4 states in the South-South and South-East of Nigeria — Anambra, Uyo, Abia and Port-Harcourt. If you reside in these states endeavour to register.
For more details, visit https://tours.techpoint.ng/