Every weekday since the beginning of the year, we have profiled several startups from a pool that pitch to us on a daily basis. This has been deliberate as our primary goal is to nurture startups in Africa.
What we have learnt over these past months is that many startups seem to be struggling in the areas of funding, mentorship and market entry strategy. While the likes of Y Combinator, 500 Startups, the Lagos Angel Network and others have contributed immensely towards closing the funding gap, the reality is that they cannot fund all the good startups in Africa.
Interestingly, we have discovered a growing interest in the startup and tech space among some of the most successful indigenous business owners. However, because they lack understanding of the space, they prefer to watch with uncertainty from a distance. Techpoint has taken the bull by the horn by reaching out to some of these people and securing their commitment to fund startups in Nigeria.
This is why we are introducing Techpoint Build, an annual event aimed primarily at fostering increased local investment into the local startup ecosystem.
Event highlights
Pitch Storm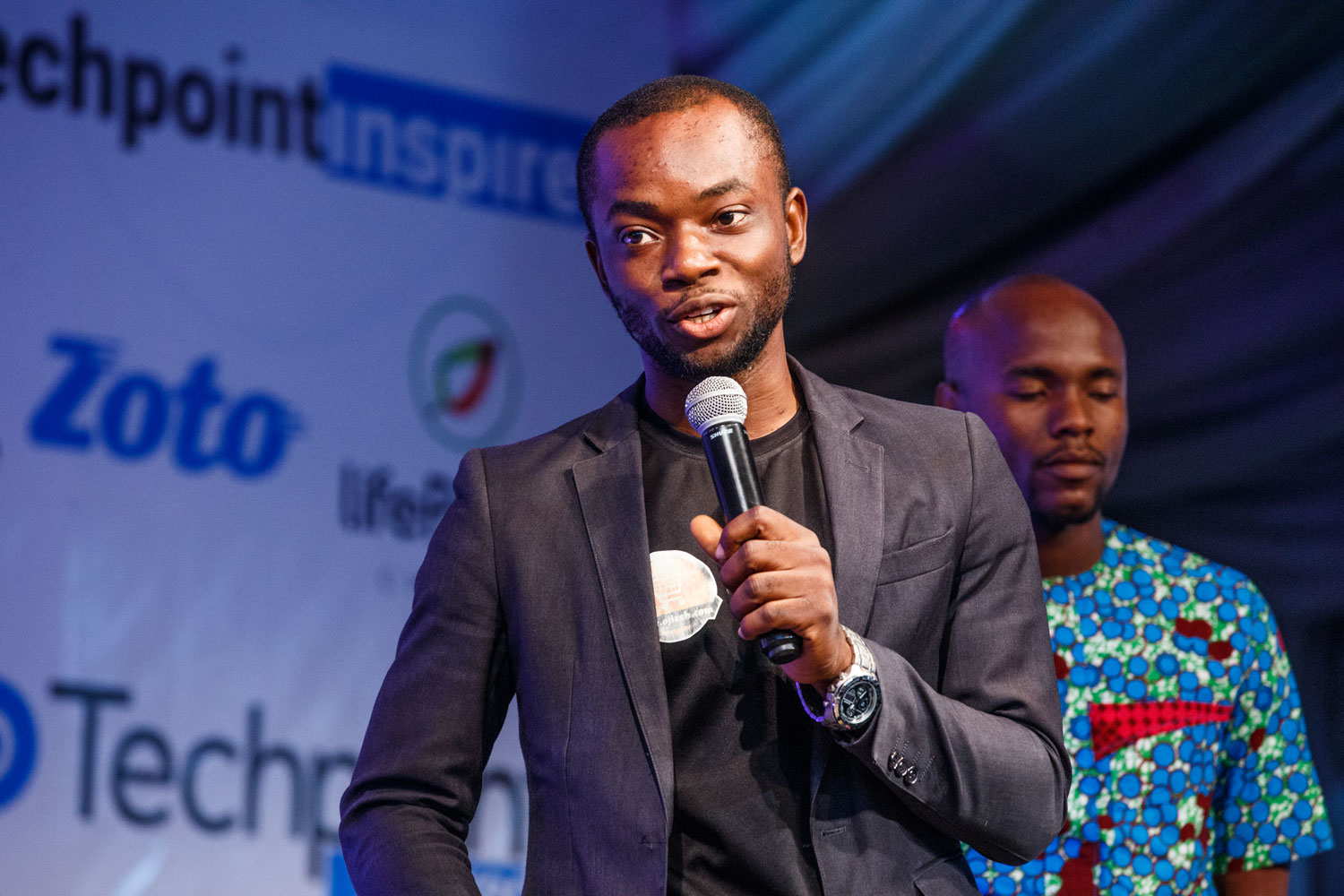 This is the core of Techpoint Build as startups get to pitch to our panel of judges. Startups will be eliminated down to five finalists. While there will be only one winner, other finalists also get to pitch to a room full of potential local investors -- including many from the earlier mentioned group -- during a post-event dinner.
SME & Startup Clinic
In chronicling the growth of startups in Nigeria, we realised a need to educate many new business owners on structure, business models and best practices. Techpoint Build will connect participants with professionals who will provide free expert advice in the following areas
Technical: A team of developers will be on ground to troubleshoot startups and ideas at the SME Clinic
Legal: A team of startup lawyers will be available to answer all legal problems.
Business development: Top business developers will provide insight into how to structure a business.
PR: Leading PR agencies will be available to enlighten participants on building a narrative and to field other questions around PR.
Investors/Startup Dinner
Finalists at the main event will get to pitch their startups to a pool of investors from various sectors. Other startups interested in attending the dinner can also do so at very a discounted fee.
FAQs
Who can attend Techpoint Build?
Everyone is invited; startup founders and their teams, ICT practitioners, industry stakeholders, consumers of technology, investors, etc. You can register to attend now.
When and where will it take place?
Techpoint Build will hold on the 27th of January, 2018. It will be live-streamed on Facebook so the rest of the world can tune in as well.
How do I participate in the Pitch Storm?
Interested startups must fit into one of these five categories:
Fintech and payments.
eCommerce
Agriculture
Education and recruitment
Others
Please note
*Five startups in each category will be shortlisted to pitch at Techpoint Build.
*Qualifying startups must be early-stage companies and should have a fully working product/beta, reasonably close to or in production.
If you meet the above criteria, you can apply to pitch now.
What will the winner receive?
Apart from the exposure that comes from pitching to the audience as well as the live audience of distinguished people and investors in Nigeria, the overall winner will receive ₦1,000,000 (equity-free).
Who picks the startups that will compete?
Techpoint partners will handle the shortlisting of startups from the application pool.
Who will judge the pitch-off?
Techpoint has selected distinguished judges for each category.
How do I exhibit?
Exhibitors in retail, telecoms, hardware, software, e-commerce are expected to be at Techpoint Build. For booth and sponsorship, email [email protected]
For more info on Techpoint Build, please visit techpoint.ng/build.