Transthat is an online community that connects travellers -- who have spare luggage spaces and want to make extra money -- with those who intend to buy or get specific items from abroad. Items deliverable range from products such as phone chargers, perfumes, bags etc to documents.
Lola Ekugo founded the startup on  June 12, 2017, with Lester Dibiya as the Operations Manager in Lagos.
How Transthat works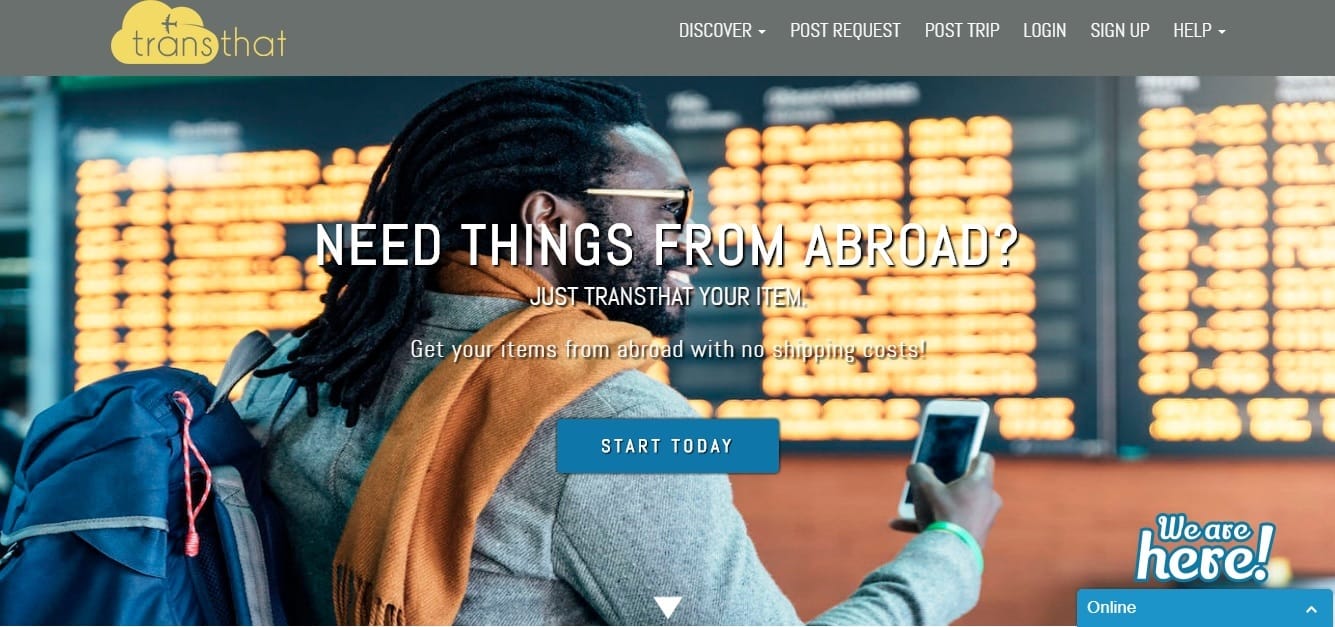 Persons who travel often and have extra luggage spaces could sign up on the website as travellers, and offer to help on requests which could either be an item purchase or document delivery. When such offers are made, persons making requests (requesters) are prompted to deposit the amount needed for that item. Transthat then keeps the money safe for the requester until the traveller delivers the item to its office in Lagos.
Since safety is a top priority, the amount of item plus travellers tip (the money requesters are willing to pay travellers who help with their requests) is secured in Transthat's Escrow account. This allows the traveller to buy the product with total peace of mind; knowing that he'll be refunded once he delivers the item to the Transthat's office in Lagos. There is no limit to a number of requests a traveller can deliver per trip.
Posting a request on the website is simple. Just put in the details of what you want, how much you will pay and whether you want it to be delivered to your address or picked up at the office in Lagos. Asides providing a secure way of getting items from abroad, Transthat also saves users exorbitant costs charged by regular logistics companies.
To either sign up as a traveller or requester, proceed to the website.
---
Discover new startups every weekday by noon (WAT) | Pitch your startup here.