Nowadays, it's becoming increasingly difficult to get competent and reliable hands to deliver professional results. Handiwork was developed to mitigate this challenge. As an online platform, it allows freelancers, solopreneurs, and entrepreneurs to easily connect and interact with their target customers.
Our vision is to help home owners and individuals connect to quality talent and reliable skilled-workers leveraging maximum value for money and quality service delivery.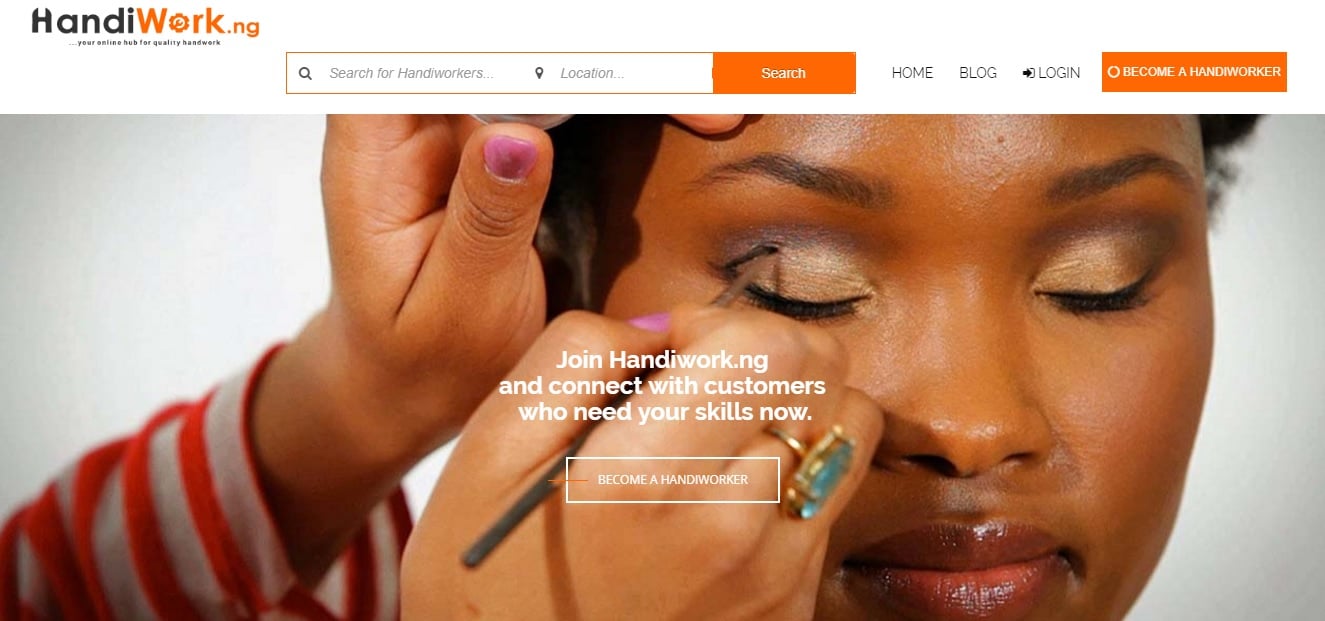 Lilian Ifemeludike co-founded Handiworker with Elmer Nnaji and Alfred Egbei. On the platform, you can either become a handiworker (skilled worker) or request the service of one. Every handiworker has an open profile on the website. As such, customers are able to rate, give feedback, and report their experiences with handiworkers.
In the face of competitors like Vconnect Business, iSabiwork.ng, Zowasel, and others, Lilian has no iota of fear. In fact, her degree of positivity is revealed when she said: "This process has been kick-started by stakeholders like City and Guilds who are internationally renowned for helping people develop high-quality skills needed to grow and transform their lives". She further explains that quality service delivery and customers' satisfaction are top on their priority list.
Handiwork began operations in September 2017 with Uche Ifemeludike and Blessing Matthew as Heads of Finances and Marketing respectively. For a more interactive community, a blog is dedicated to telling the success stories of handiworkers. And for optimum service, every handiworker undergoes a thorough screening process -- by trained and independent inspectors -- on areas such as competence, customer service and past trading records.
If you wish to get enlisted as a skilled hand or try out this service while it's still new, visit the website.
Featured Image Photo Credit: yourbestdigs via Compfight cc
---
Discover new startups every weekday by noon (WAT) | Pitch your startup here.