In March 2017, some nursing mothers protested at a hospital in Rivers State over the death of their babies as a result of a power outage at the hospital.
"My child was okay before they took light, but three hours after there was no light, the doctors came and said my baby was dead", one of the mothers said. "The situation at this health facility is disheartening. We, nursing mothers, drink cold water tea and bath with cold water due to lack of electricity to boil water", she added.
Although the doctor dismissed the blackout as the possible cause of the deaths, he could not debunk the further claims of the women; how they drink cold tea and bath with cold water due to lack of electricity.
This scenario presents one in a million cases in Nigeria where non-availability of electricity has resulted in a severe loss. Since Nigeria's independence on October 1, 1960, its epileptic electricity state has only worsened and incessantly crippled operations across multiple sectors of the Nigerian economy.
In this documentary published by PowerUp Nigeria in 2013, some Nigerians express their dissatisfaction over the power challenge.
National power grid; a blessing or curse?
The graph below shows that the Nigerian industrial sector barely utilised power supply from the national grid  for a period of 28 years; the case isn't different today. And as it turns out, their resort to self-generated electricity incurs high cost of production, which a report puts at ₦3.5 trillion per annum.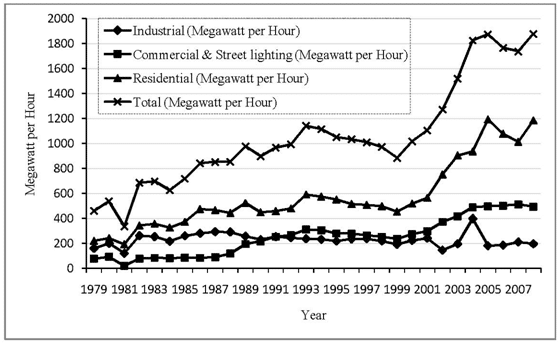 Another study shows that the cost of generating power privately is 50 times more than the cost of operating on the power supply from the national grid. This probably explains why Ghana has become the preferred business destination for many Nigerian companies.
The case isn't different for residencies that rely so much on the national grid. Many Nigerians have resigned to fate and embraced electricity generators as a private source of power supply. So it came as no surprise when, in 2011, Nigeria was crowned the king of electricity generator import in Africa. The recent Genset Import/Export report by the United Nations Statistics Division reinforces this fact; between 2010 and  2014, Nigeria imported  75 - 750 KVA generating sets worth $145,550,088 to power its factories, telecom towers, offices, and homes.
While electricity generators have stemmed blackouts, there have been hazards.  The toxic gases emitted by these generators are inimical to human health. Besides the risk of exposure to carcinogenic substances, prolonged contact with a gas like carbon monoxide (CO) leads to death. Sadly, many Nigerians who are ignorant of the havoc generator fumes could wreak have become victims of their owned prized possessions.
In 2014, Vanguard reported over 14,000 deaths through generator fumes. Fast forward to May 2017, a widow and her three children died in their sleep from generator fumes. In the same month, a man and his entire family followed suit, and another similar incident occurred the next month. It's unfortunate that what ought to provide succour has become the harbinger of suicidal fumes. Perhaps, this is why the Nigerian government first halted the importation of the most ubiquitous generator types in many Nigerian homes.
The Solar energy embrace
Of several attempts made by the government to stabilise electricity in Nigeria, solar initiatives seem to have made much better headway. In July 2017, two communities in Kaduna, Gnami and Pakau celebrated 2 years of uninterrupted power from the 90-kilowatt solar Photovoltaic (PV) off-grid system installed in the areas -- as the villages are far from the reach of the national power grid.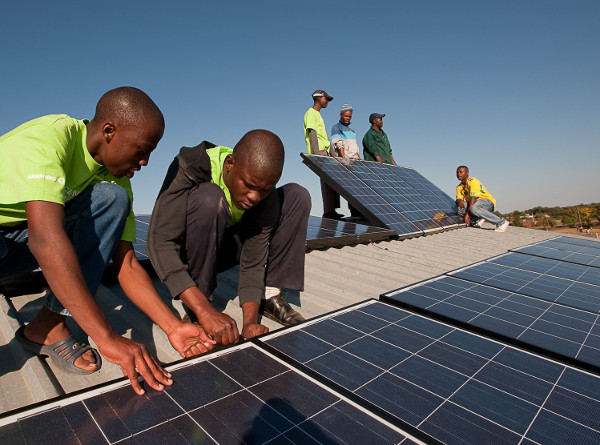 In addition to this, the Bank of Industry has successfully served electricity to 6 off-grid Nigerian communities by installing solar panels. One each in Niger, Osun, Gombe, Anambra , Edo and  Kaduna States.
Also in October 2016, Nigeria's first solar plant was inaugurated in the University of Ibadan. According to the Federal Government, the plant will, when completed, power three universities and their environment by supplying 10 megawatts of renewable energy. Just eight months after this, another solar project -- the completion of the first set of a solar-powered estates in Abuja was announced in June 2017.
The situation of Nigeria's first solar -powered vehicle assembly plant in Akwa Ibom is already in progress. All these, coupled with foreign assistance on solar projects -- the Japanese government donated to aid solar projects in Nigeria in 2016 -- indicate the readiness of Nigeria to embrace renewable energy.
Noteworthy is the fact that private firms like Lumos in partnership with MTN, Greenwish Partners, and a few others have also taken to providing solar solutions.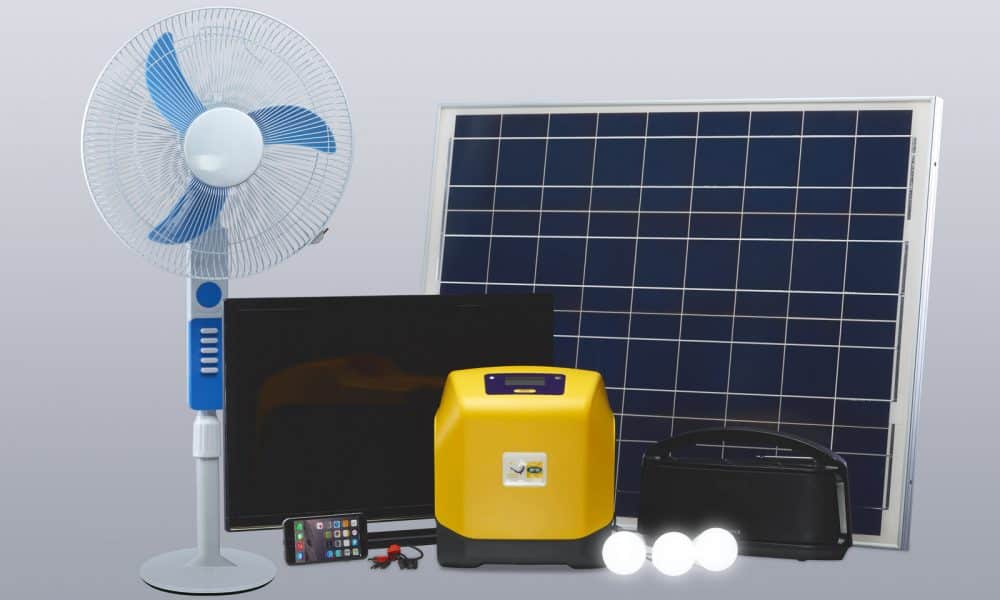 However, despite all of these attempts, there have been limitations. Most of these solar solutions can only power few appliances and are basically suited for use in rural areas. But considering that other smaller African nations have been able to harness solar energy for high-end operations, why isn't Nigeria replicating solar projects in urban areas?
Morocco, for instance, launched one of the world's largest solar energy projects costing an estimated $9 billion and according to reports, the five solar power stations to be constructed will generate 2,000 megawatts of solar capacity by 2020.
Scouting for the potentials of solar energy, I discovered that the entire earth can, in fact, be powered by solar energy. Going by this discovery, it is no gainsaying that solar energy is a grossly underrated and under-utilised resource, it could actually end Nigeria's power crisis if properly channelled.
Ayodeji O' Deji, CEO of Protergia Energy, an Abuja-based renewable energy company reinforces this fact.
"Renewable energy is the way modern society is going, fear in some quarters that solar energy cannot power high power demanding machinery and appliances is baseless as it is capable of powering all that the conventional grid electricity can power."
Countries like China, India, Japan and even the USA have harnessed solar energy on a mega scale. In fact, these countries appear to be in hot pursuit of claiming the position as the site of the world's largest solar panel plant. As of 2016, China had the title with the world's  largest photovoltaic power station being the 850MW Longyangxia Dam Solar Park, in Gonghe County, Qinghai. This year, China and India are rapidly closing in on each other.
But then, the adoption of solar energy by developed nations shouldn't be the only motivation for Nigeria to consider similar power source. Here are more benefits to consider.
The limiting factors
The fact that the Nigeria government has embarked on some previously unsuccessful solar projects brings to mind the possible limiting factors for solar power adoption in Nigeria. A critical investigation into what really thwarts the solar project efforts of the government in Nigeria reveals that third-party involvement and nefarious activities of some contractors pose the greatest threats to mega solar projects. Government unreadiness also takes its toll on such projects.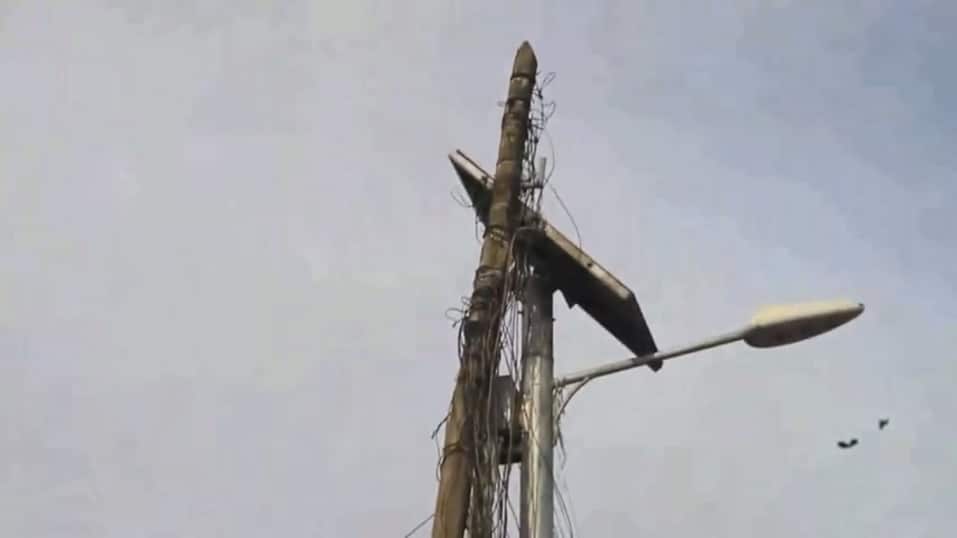 Pleading anonymity, a contractor, who once handled some solar street light projects assigned by the government reveals that the previous contractor had installed sub-standard photovoltaic panels and used generators to power them. According to him, this got the panels running for a couple of weeks, and when the generator was carried off, they stopped working.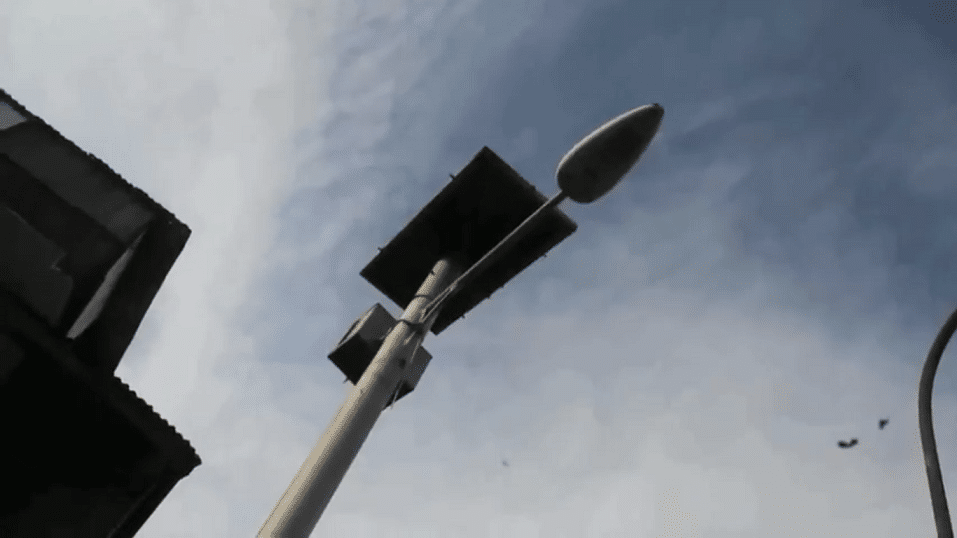 In addition, the middleman factor poses a crucial restriction that the Nigerian government hasn't been able to circumvent. Obviously, these, coupled with the initial cost of installing solar panels is enough to discourage the government from pursuing a national solar panel project.
Remedying the situation
Despite the underlying challenge, the solar alternative still promises a better chance at remedying Nigeria's haemorrhaging power situation. That said, here are some steps to consider.
First, it's high time a more rational approach was taken on the part of the government; action should be taken against unscrupulous players in the power sector. If the present political structure seems too bureaucratic for the government to embark on immediate solar projects on a national scale, a better option is to synergise with solar energy entrepreneurs. It could be by either subsidising photovoltaic panels or enforcing favourable legislation.
If the former alternative is considered, then solar energy entrepreneurs will, in turn, retail at "government-regulated prices" to consumers. This will not only make available standard solar panels at affordable rates to consumers but also eliminate monopoly --  a major obstruction that skyrockets the prices of solar products in Nigeria, and discourages individuals from opting for solar energy. Regulatory policies should be put in place to checkmate this. Another really important legislative consideration is to license entrepreneurs for co-sharing/ solar power distribution to neighbouring areas.
What could further accelerate solar power adoption is partnership with real estate agencies. Just like the housing project in Kaduna, more real estate agencies can start modelling after government's initial projects and advise clients on the installation of photovoltaic panels on the rooftops of newly built homes.
While the government fulfills its own part, more entrepreneurs can take to play in the solar energy field and model their solar solutions to suit urban use just like SolarCity. John Onuoha, founder, Smallstarter gives insight into how African startups can tap into the billion dollars worth solar industry.
Going by these and more, renewable energy should be swiftly adopted as a national alternative to fossils and, since solar energy has been explored to an extent in Nigeria, it could be the much-awaited solution for Nigeria's electricity crisis. Therefore, it will only be wise if it is fully embraced and massively replicated across the nation.