Our Expert of the Month is Aderemi Adejumo, the Chief Technical Officer of Comercio, a computer hardware solutions provider based in Lagos.
A veteran database administrator, Aderemi has played in the IT field for 30 years whilst working in different countries. He led many innovations at Ecobank including implementing cloud computing for the first time in 2013 and implementing VoIP phones in Nigeria as well as video phones for all the senior staff.
Born and bred in Lagos, Nigeria, Aderemi moved to England at the age of 12 to continue his schooling. There he eventually got his first degree in civil engineering -- having practised for a few months in between -- before coming back to Nigeria in 1986 to do his youth corps in Oyo State.
Even as a family man at 53, it isn't hard to picture a once young and bubbly 18-year-old college chap who formed a rock band for a purely female audience -- Aderemi still exudes that youthful exuberance. The impressive collection of books in his office is a testament to the fact that he is an avid reader. Other than his love for books, he also shared his love for fine wine, home brewed coffee, Manchester United football club, cooking and baking.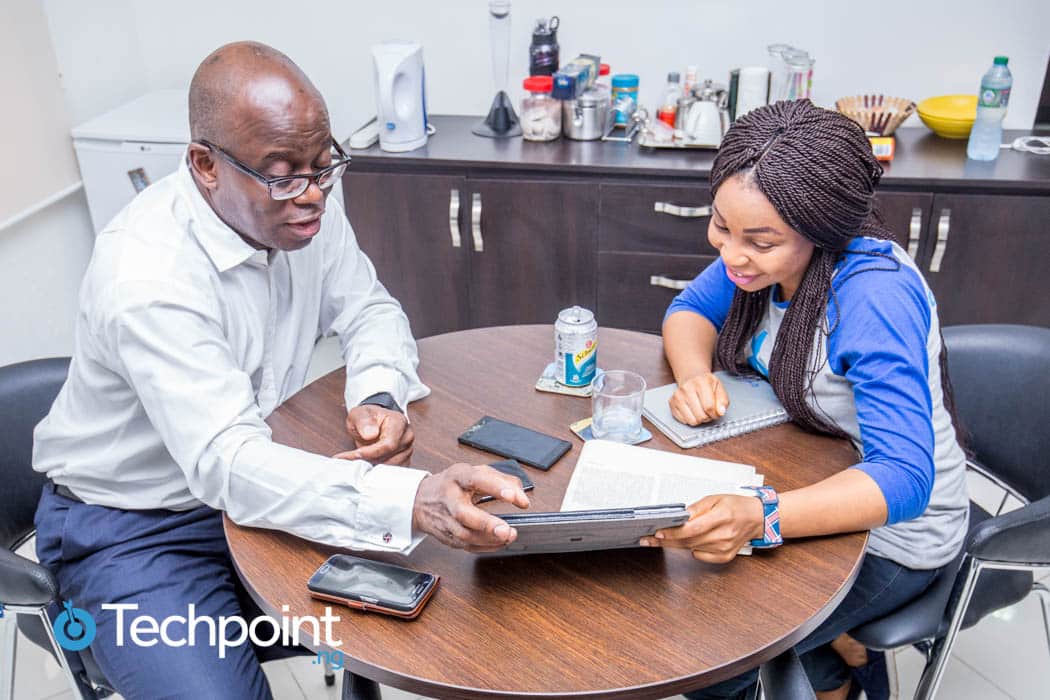 Onyinye Uche: How did a civil engineer switch to IT?
Aderemi Adejumo: After service, I started working for my father who was one of the founding members of the Association of Consulting Engineers. He ran an engineering company called Afro Planning. He noticed me often playing with the computers there and he called me one day and said "if you are really keen on these computers, go and start your own computer company"
I was 23 or 24 years old at the time and personal computers (PCs) only just came out. He gave me the first floor of his building on Simpson Street to set up the company and I had about two or three people working for me. So I installed computers for about six or seven banks and another six or seven major law firms. I must have grown the company to over 100 customers whom I sold PCs to, set up computer networks for and provided periodic maintenance.
OU: How did you manage running your business without prior knowledge in the field?
AA: I learnt on the job. I ran the computer company from 1987 to 1996 then I decided to get some formal training. So in 1996, I decided to leave Nigeria and go to the United Kingdom (UK).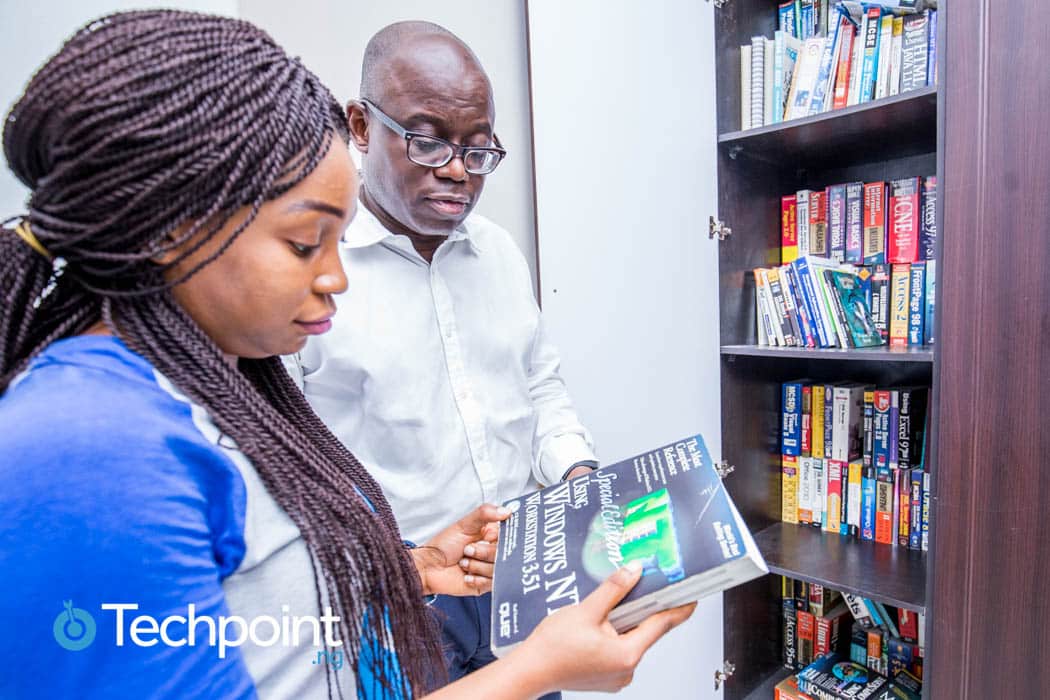 In the UK, the first job I got was working for Natwest Group as a network administrator for two years. After I left Natwest, I went to work for Wellcome Trust for about a year. I left Wellcome Trust to work for Compaq in 1999 for two years before spending five years working in Citi Bank.
While I was at Natwest, someone once told me, "Remi we can't pay you more than £40 an hour because you are a networking guy". I found out that only Database Administrators (DBAs) got paid more than £40/hour; so I decided to become an SQL server DBA.
I got all the necessary certifications and by the time I joined Citi Bank, I was the only SQL server DBA they had out of a team of 15. But I left in 2005 because I was fed up with living in England. UBS, one of the biggest banks in Switzerland wanted to put a global team together; I applied for the job and I got it so I decided to go to Zurich.
I didn't enjoy working in Zurich either, so I left after a year and I joined Carrefour in Belgium, the second largest supermarket in the world, where I had to look after over 14,000 database servers with a colleague. Carrefour later outsourced that department to IBM. That is how I ended up working for two years in IBM Belgium as a contract staff. I also did my MBA in Belgium at Universite Catholique de Louvain (UCL). After two years I left IBM and came back to Nigeria to look after my aged father.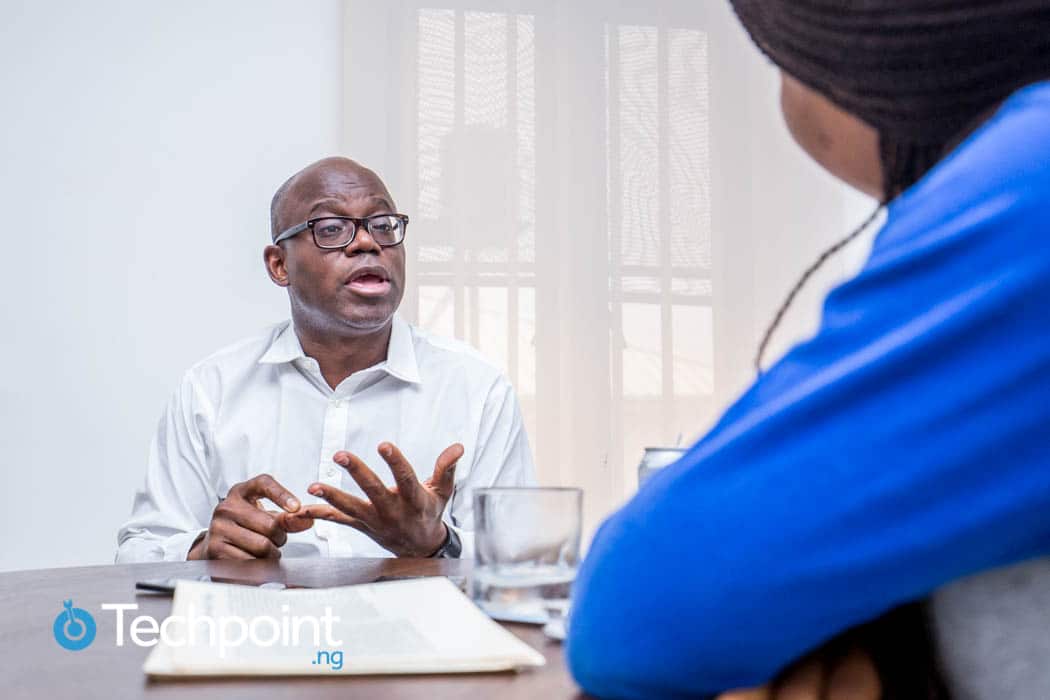 OU: Tell us about the journey to Comercio
AA: So I came to Nigeria in 2010 to work as Head of Applications for Resourcery. In 2012, I left Resourcery and I joined Ecobank after they bought Oceanic. I was appointed the Head of Infrastructure and my first task was to merge Oceanic Bank's DBA with Ecobank's DBA. I had to empty the data centre in Oceanic and move everything to Ecobank's data centre. These were live systems.
I only did two years in infrastructure after which I was moved to the Admin Department. When I left in February 2016, I thought about using all my cost-saving ideas at the bank for a business idea. I discovered that Infrastructure as a Service would be an interesting venture.
But rather than set up an Infrastructure as a Service company, I decided to join Comercio, which is primarily in the business of selling servers.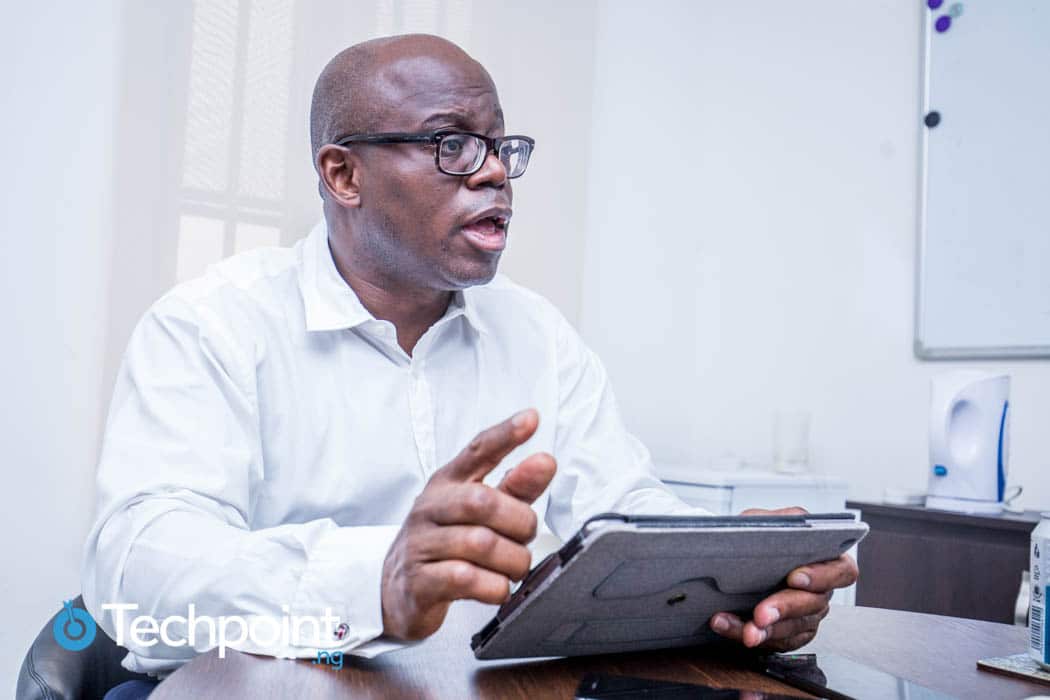 OU: What was your idea behind Infrastructure as a service?
AA: When the exchange rate went from ₦150 to a dollar to nearly ₦400, it meant that there would be a decrease in the buying power of organisations. So I figured the only way they could maintain the same size of infrastructure was if they moved from a CAPEX (Capital Expenses) to an OPEX (operating expenses). That is, rather than buy a 100 million in one go, they can pay for the same amount of computing on a monthly basis, at a fraction of the cost.
By the way, there are also security issues. Nigeria is ranked third in the world in cyber crime. Well run and certified data centres have up to ten levels of security. So if anyone wants to be fraudulent, you have knocked that off by moving to a secure and obscure data centre. It also means freeing up time for your staff from doing mundane tasks so they have time to do other things.
By outsourcing this part of the business, companies can save 60% of their cost. So we are an economic solution.
OU: From your experience living and working abroad, how will you describe the growth of the tech sector in Nigeria
AA: The tech sector is growing and it's exciting. The potential growth of technology in North America is 7%. In the Middle East and Africa (EMEA) it is 19%. So when enterprises want to make more money; they look at EMEA, we are the growth area, there is a lot of opportunity for growth and so much to be done especially in terms of cost saving.
Technology is an enabler; we need to deploy a lot of innovative technology to increase efficiency,  drive growth and save costs because economically, we have been battered and we need to grow but with less money. Today, information is very accessible. There couldn't be a better time to be alive than now, in terms of the opportunities.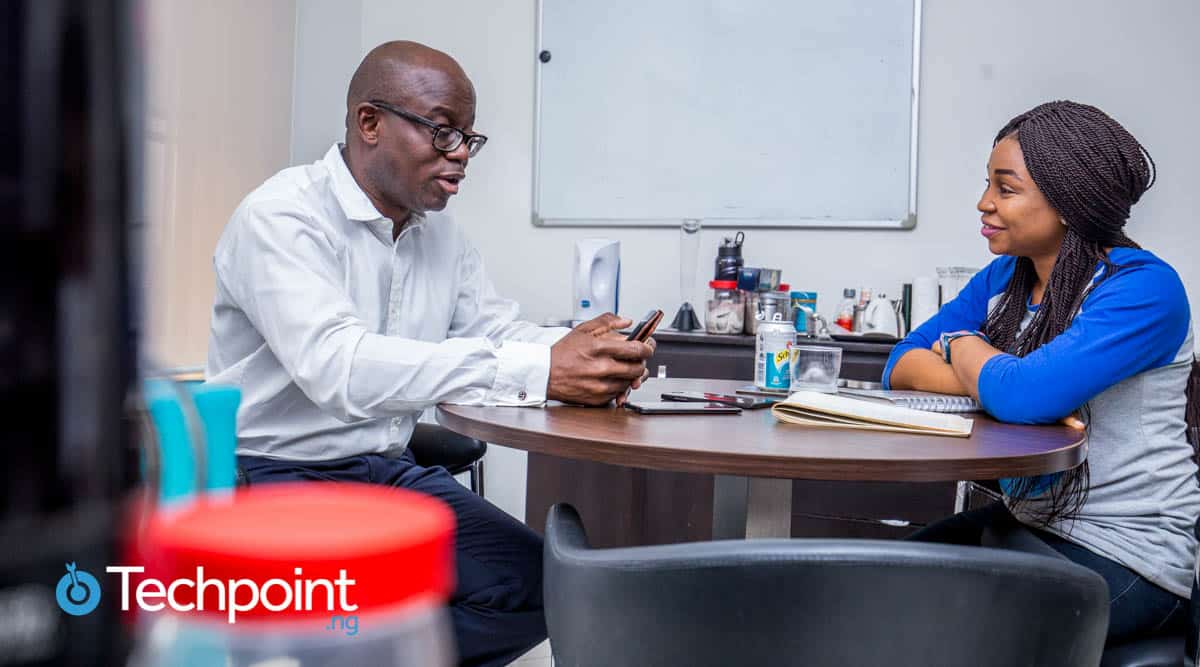 OU: Do you think we are exploiting these opportunities enough?
AA: No, we are not even scratching the surface. We haven't gotten onto that vision, that the more people we empower, the more value will be derived. Because there is more need in an empowered and efficient environment, you actually make more money than less; people always imagine the reverse is the case.I will make more money by empowering more people than less because people will only embrace technology if  they have the knowledge. When Bible says "my people perish for lack of knowledge", it is not said in vain. Ignorance is a big retarder of technological advancement.
As a nation, we have everything needed to have a single database, which will give us so much advantage, but we don't. In Zurich, I saw kids as young as five years of age going to school on their own, because everybody was accounted for. Crime is at an all time low in Zurich because of the way they choose to live. That's what you get when you have an efficient database.
There's a lot we can do and I am excited about what I want to do;  in terms of mentoring. That's why I want to write a lot more from my experience and vision so that people can understand where the scope exists. I think sometimes people don't even understand where the barriers are and what barriers we need to push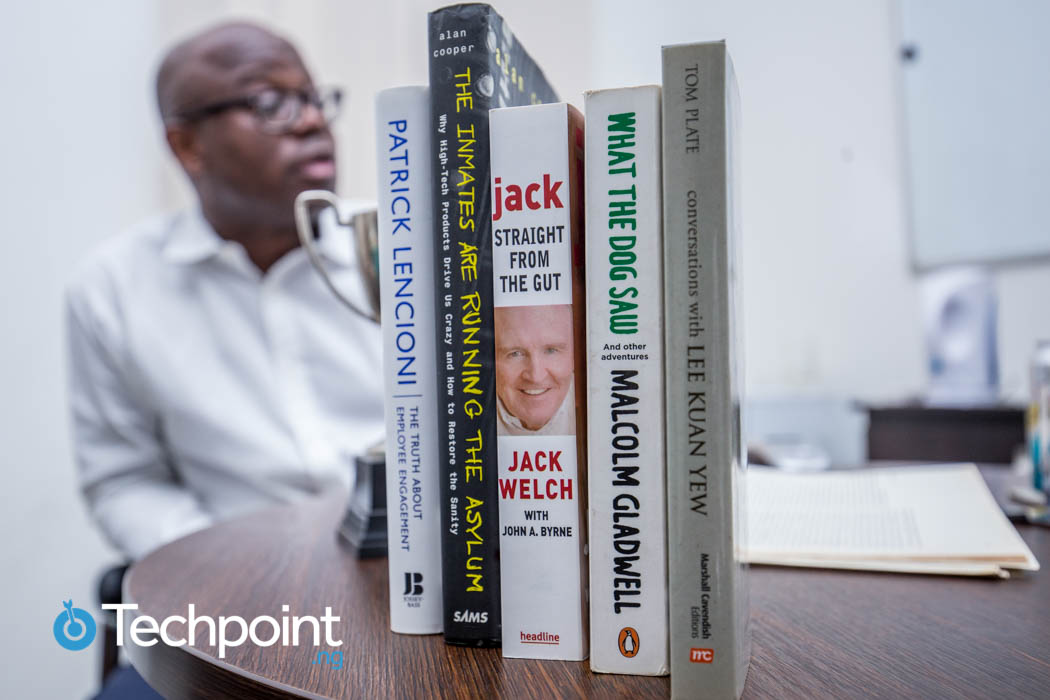 OU: Can you recommend books you think everyone should read?
AA: I would recommend any book by Patric Lencioni, "Outliers" by Malcomm Gladwell,  any of the Freakonomics series  (particularly SuperFreakonomics), "The inmates are running the asylum" by Alan Cooper, "Straight from the gut" by Jack Welch and Lee Kuan yew's "How to build a nation"
OU: Finally, give us 3 key truths you will tell undergraduates coming into the tech sector?
AA: Work hard, grow your knowledge (this is the most important) and have soft skills. 90% of the people I see on social media can't spell. They can't even string an argument together. That stems from a lack of knowledge.
I see people who tell me they have worked for 15 years, but there is really no substance. They look as if they have only worked for 4 years because they are in a hurry to be 'Oga' (boss), and they are not there to learn.
All the wisdom of the world is hidden in books. All the things that we want to do, which are novel to us, have been done before and they are in books.