Amongst many foreign accelerators that have recently taken a keen interest in African startups is Techstars Atlanta. Following FarmCrowdy's selection as the first and only African startup to participate in the Techstars Atlanta's accelerators programme, some concerns were expressed at this solo choice.
This is what prompted Michael Cohn, MD Techstars Atlanta to reach out to enlighten us on the process that led to FarmCrowdy's selection. He also revealed their intentions for African startups, starting with Nigeria.
First, Michael Cohn clarified their objective by emphasising that Techstars Atlanta is basically interested in supporting African entrepreneurs and empowering potentially global businesses. This was why Tyler Scriven in the bid to make Techstars Atlanta's first African Investment debut travelled to Nigeria to hunt for budding startups fitting their profile. According to Tyler, 5 of the 20 finalists were Nigerian companies, and only one, FarmCrowdy emerged successful.
In Techstars Atlanta's acceleration process, 6 criteria determine a startup's selection, the first three are more like reiteration; team, team, and team.
Techstars Atlanta's initial and keen interest is in a startup's team. Since the team hugely determines the success of any business, their familiarity with each other and with their course, complementary skills, and authentic connection (personal experience or relationship that translates to passion) really counts in building a successful and global business.
Then comes the other 3 factors;
Market size: the potential of the selected startup with a particular interest in those hundreds of millions of dollars (9 figures)
Team's progress throughout the process and then,
the idea itself.
According to Michael Cohn, FarmCrowdy satisfied all of these criteria and has, since selection, surpassed their expectations in the program.
I would say that Onyeka has exceeded our expectations. Onyeka has been a standout in his class so far, we're 6 weeks into the program, and like I said the man's work has been attractive to him and his business and we have very high expectations for what we do.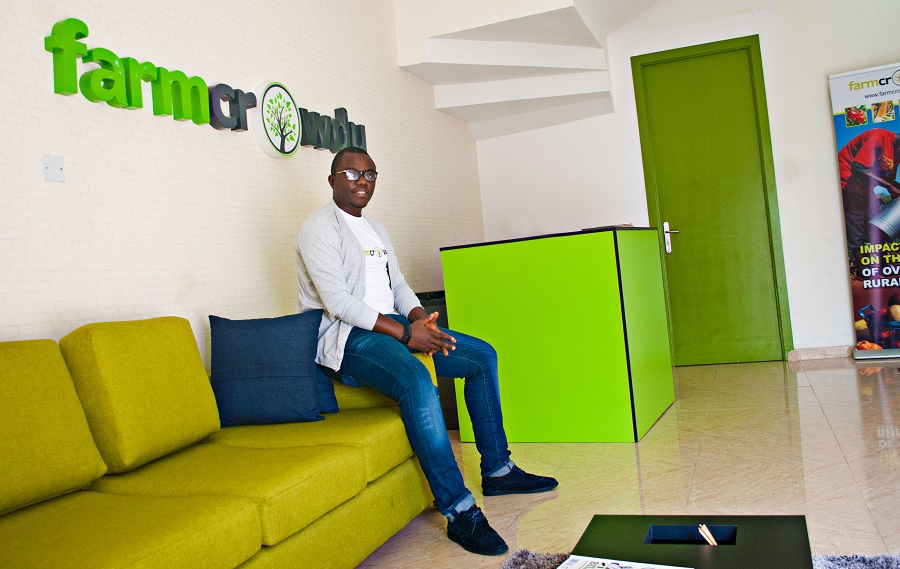 Although Techstars is a network of accelerators which operate independently of one another, Techstars Atlanta is optimistic that their move -- travelling to Nigeria, building the pipeline and recruiting a Nigerian startup -- will certainly influence other Managing Directors across the network to give Nigeria a close look and strong consideration.
When asked about Techstars Atlanta's long-term aspirations for Nigeria startups, Michael Cohn said, the investment group aims for nothing less than to continue to recruit companies and to build billion-dollar businesses in Nigeria. To reinforce their commitment, Techstars Atlanta works and partners with investment groups, such as Ingressive in Nigeria and Barclays in South Africa. The latter is a FinTech acceleration programme backed by the Barclays Bank and powered by Techstars. He further mentioned that Tyler Scriven's visit earlier in the year signalled the beginning of their efforts towards fact finding and network building across Africa.
Believing that technologies can be built anywhere in the world, Michael Cohn affirms Techstars Atlanta's faith in Nigerian and African startups:
I would say that Techstars overall believes that great technologies can be built anywhere in the world. That's why Techstars has 30 programmes around the globe and we don't even have a single program in Silicon Valley.  We believe that the power of network and the power of a startup community that allows a tech startup to grow and there are great startup communities all over the planet not just in a 20-mile radius in the Silicon Valley. Our bet here is on the market. So, first, we believe that great technologies can be built anywhere and we believe in Nigeria as a booming and growing market. It was really those two things that led Tyler to seek our first investment in Africa and in Nigeria.
Realising that the best laid out plans don't always come to fruition, Techstars Atlanta isn't ready to give up, even if FarmCrowdy doesn't turn out as expected.
I suppose if FarmCrowdy isn't as successful as we want it to be, we probably would give it another shot. For instance, earlier this year, while Tyler was in Nigeria, I visited Salt Lake City because Salt Lake CIty doesn't have a Techstars program and Salt Lake City has lots of great entrepreneurs. The reality is I wasn't able to find a great company in Salt Lake to join this class. So, on my mission, I was not successful, but that does not mean I will not go back to Salt Lake next year. I mean Salt Lake is an incredible community and they have a lot of technology and we very likely will be back. You know if you don't succeed the first time, you try again."
Finally, Michael gives some invaluable advice on what Nigerian companies could do to better set themselves up to receive international investment.
"Startups need to demonstrate continuous progress, or "traction," in order to attract investment. There's a classic blog post that I recommend to all aspiring entrepreneurs written by venture capitalist Mark Suster, called Lines, Not Dots. Keep making progress, and investors will take note.
"As far as Nigerian startups seeking foreign investment, it's worth considering setting up an entity in the country where you plan to find investors. Institutional venture investors in the U.S., for instance, often have restrictions against investing in foreign companies built into their fund structure. It's wise to anticipate and avoid these obstacles early in the company formation stage", he concluded.