Founded in January 2016, Suprix technology provides IT services and solutions to clients across various sectors. Such services include software development, computer engineering, IT consultancy, web development and many others.
The team director, Joshua Ajaka, says the team is always excited at exploring latest developments in the world on Information Technology (IT). And going by their zeal, they will soon shift from just offering IT services to unveiling some unique hardware products.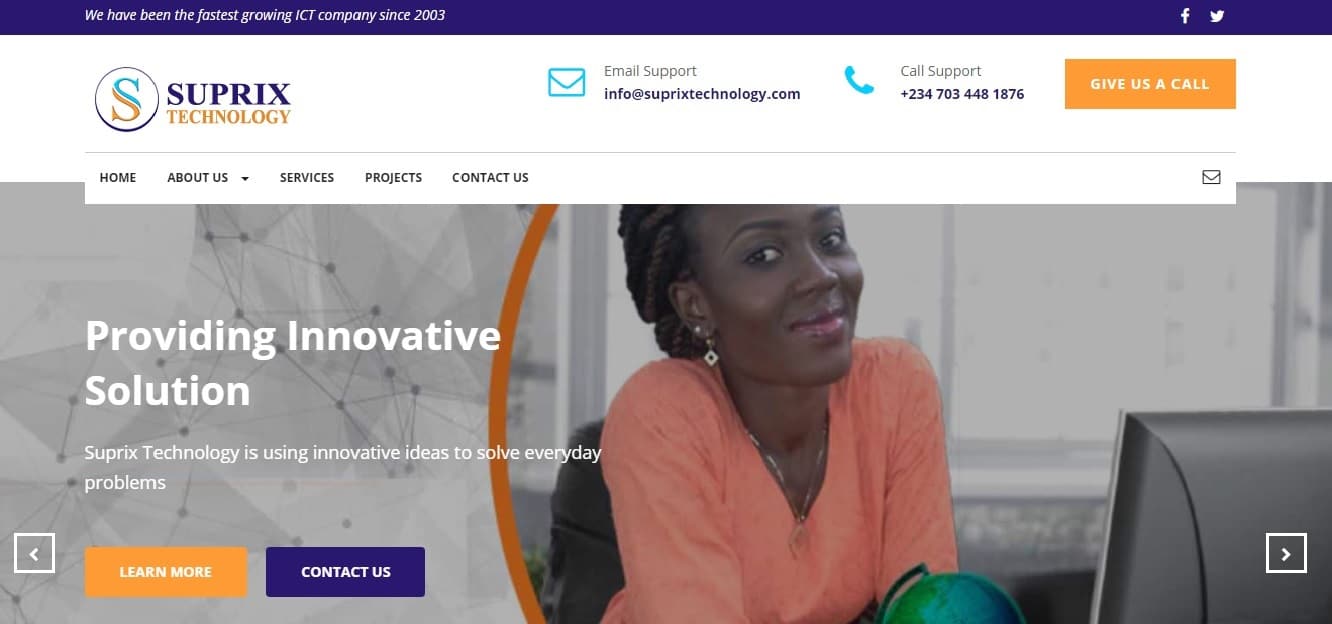 In the bid to further offer valuable services, Suprix technology claims to organise IT workshops and render really quality services at affordable prices. With Abel Onuoha as the CEO and Joshua Ajaka as director, the team hopes to become the pacesetters of Information Technology in the City of Kaduna soon enough.
Indeed, each day's break makes the realisation of opportunities present in the IT industry dawn on many. As a result, a lot of individuals are fast embracing the tremendous relief that tech-enabled solutions offer. If Suprix technology could drive further this awareness (with their training programmes, workshops, etc), they will definitely achieve their set targets in no time.
You may visit the website to find out more about Suprix Technology.
---
Discover new startups every weekday by noon (WAT) | Pitch your startup here.