In 2016, Tomisin Ogunnubi, a 12-year old student of Vivian Fowler Memorial School built "My Locator, an app to help find lost children. Today, Tomisin is a Microsoft certified specialist in Microsoft Word, Excel and Powerpoint who is working on her plans to build an eCommerce platform for teenagers.
After a brief sit-down with Tomisin, it is clear that the quality tech education she gets in school is a major force driving her young innovative mind.Working in partnership with New Horizons, the Vivian Fowler tech curriculum is commendable. Tomisin finds her computer classes interesting and engaging as students are exposed to applications and programmes that are away from the usual.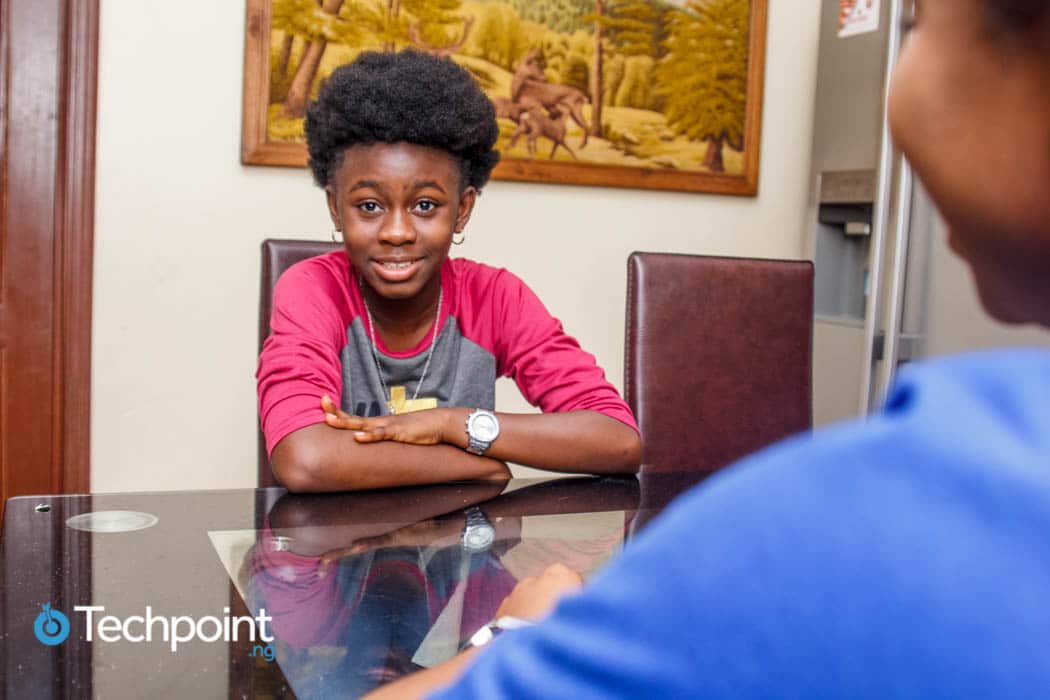 She has gained experience using programs such as VideoScribe, Scratch, App Inventor and she has had the opportunity to explore and experiment with them too. Her  "My Locator" app was a product of one of such experiments; she didn't exactly set out to build an app. She has also ventured into other areas like animation and website design, out of school.
While Tomisin's basic locator app may not exactly be mind-blowing and we can't tell if her proposed entrepreneurship platform will be successful, we all yearn to see an education system that can inspire creativity and creative solutions. Seeing young students like Tomisin think up and create solutions gives us hope for the future.
However, on the other side of the wall, the story gets bleak. While some Junior Secondary students like Tomisin play with basic codes and other applications, you would expect students in tertiary institutions to be on to the real deal. But, this is not the case.
Samuel, a third-year student of Computer Science of the University of Agriculture in Abia state has never had any practical lessons since he got into the school. He hasn't exactly enjoyed studying computer science, in his words; "We do more of mathematics and it is very annoying". Samuel only has rudimentary knowledge in Java and is yet to build any tech product.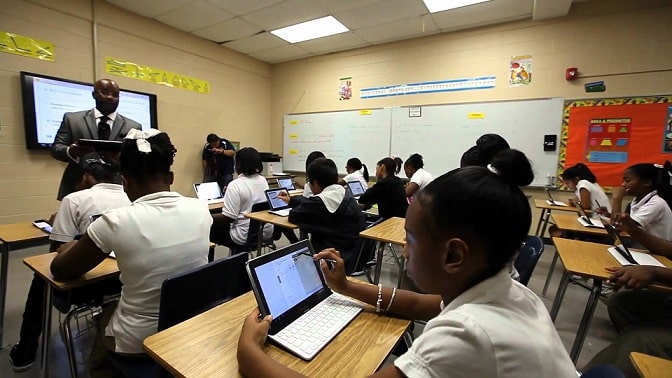 The story may not be very different in private universities either. Gerald (not real name), a third-year student at Redeemers University isn't having an enjoyable experience learning computer science either. According to him, practical lessons typically involve lecturers projecting materials they don't appear to understand themselves on an e-board and giving whatever explanations they can manage, after which students are allowed to struggle with assignments. "I would like to have more practicals than theory and lecturers that are more engaging", he said.
The self-taught palaver
As it becomes clear that many schools cannot cope with the growing tech demand, "self-taught" and "self-learning " have become the buzzword for many employers. Computer Science graduates today are typically expected to have certain technical skills to be employable regardless of the quality of education they have received.
Yet the journey to becoming a self-learned programmer especially in Nigeria is fraught with a lot of challenges. Wale Akanbi, a self-taught programmer started teaching himself to code as a JSS 3 student in 2003. Without a system, the internet or the luxury of videos, he spent valuable time and money in cyber cafes and he relied solely on books and materials which were scarce back then in Ogbomosho. Even as a 100 level student, he worked on designing a University portal, yet school only helped him refine his rough edges;  he doesn't think his undergraduate degree in Computer Science is largely beneficial to his success as a programmer.
Segun walked down the self-learning path more recently; he developed an interest in programming after a programming exam in school.  "No clear path to my goal" was the first difficulty he mentioned. He also had to deal with poor power supply, high cost of data bundles and processing vague information over the internet. Segun relied on YouTube videos and tutorials he downloaded at his school's digital centre. Wale and Segun both agree, that their quest to become programmers would have been smoother if they had guidance from experienced people at some point.
One thing is clear, it takes a lot of determination and drive to be a self-taught programmer. Yet it also requires a good deal of time, patience and internet access and the sad truth is, all these are luxuries for many students on Nigerian campuses. Without free internet facilities in schools coupled with the pressure of coping with an already overwhelming workload, it is difficult for many students to learn new tech skills on their own, even if they would naturally love too.
Industrial training placement opportunities which can help undergraduates gain new skills have also become more demanding and scarce; students are also expected to have practical skills in areas they never ventured in. Today, after a four-year degree program, many computer science graduates subscribe to other learning alternatives to update their skills and stay employable. Apart from the fact that this feels like a sheer waste of a graduate's time and money, this option is only available to people who can afford it.
Giving students  the incentive to learn
Still, it goes beyond computer science graduates and programming careers. In this era of automation, as machines gradually replace humans, IT skills may soon become a necessity for all.
Sheriff Shittu, CEO of Switch, a developer training outfit based in Lagos, emphasises the need for undergraduates to gain skills while in school to help them transition smoothly into tech careers.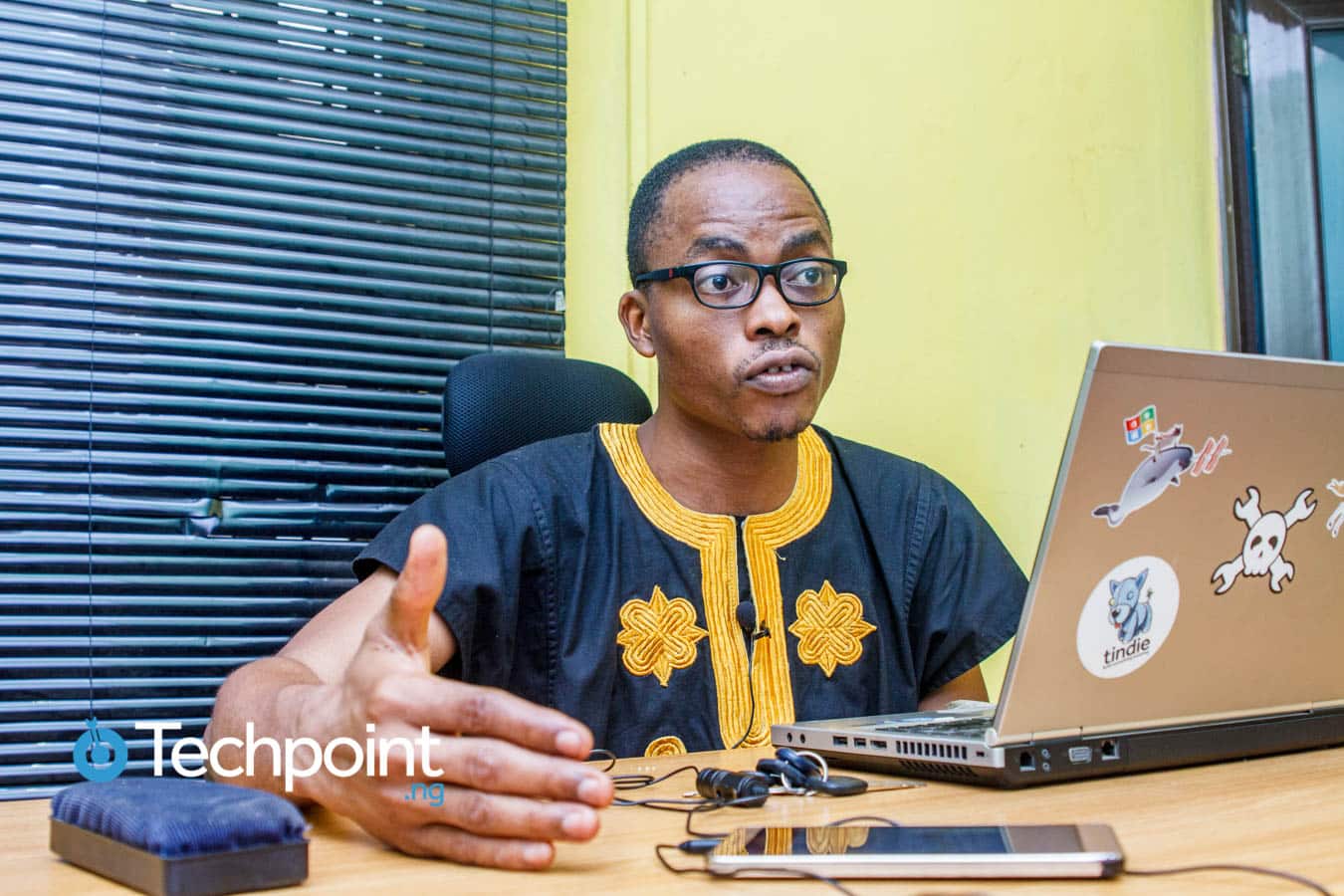 "Computer science undergraduates should opt for serious internship opportunities, learn from free online courses and generally get their hands dirty acquiring knowledge while in school. After school training is also important to enable them blend in the workplace"
So while it may be impossible for many schools to provide top-notch tech education in the near future, measures must be put in place to help students, especially those in higher institutions, to learn relevant skills on their own while in school for them to stand a chance in the real world.
Joseph Sam, a technology management professional at IBM suggests that one way to achieve this would be by designing a more accommodating curriculum where students can gain new skills outside the usual course requirements that can count as credit towards their degree.
"You don't see a student who needs to pass his courses leaving it behind and spending so much time learning things like artificial intelligence, purely out of interest; he has to pass his exams", he said during an interview with Techpoint. "But what if there was a course or program in cognitive computing that these students could enroll in and be assessed practically and theoretically and then graded. Then you will find people finding their fit, people venturing into areas which would be of benefit when they get out of school.", he added.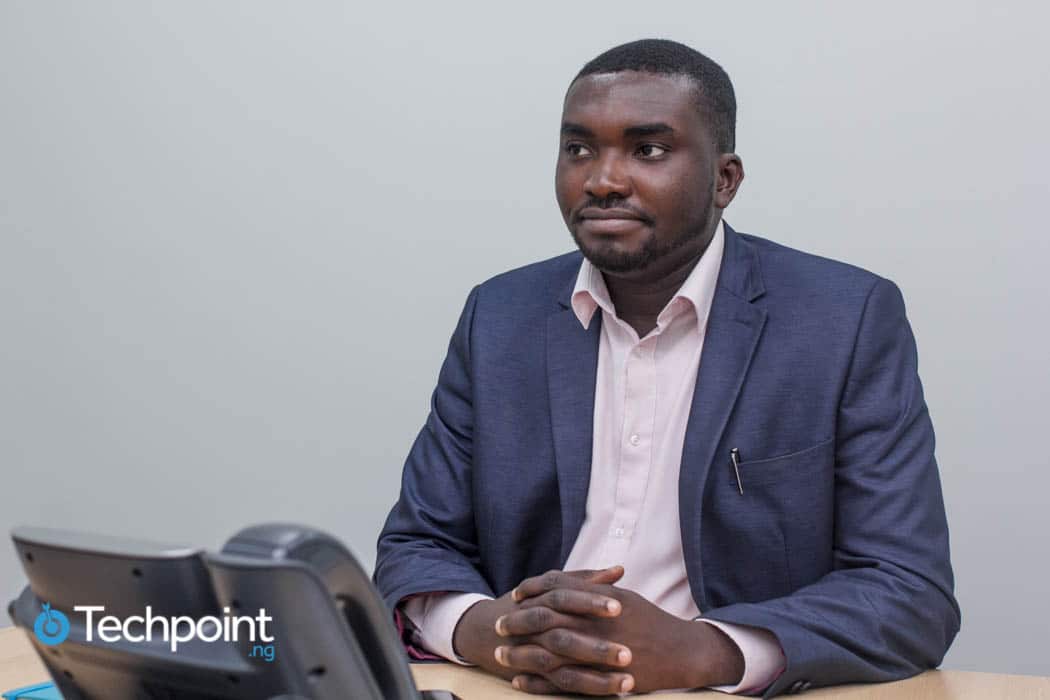 With the many problems students face in the process of learning IT in the country including poor infrastructure, incompetent teachers and an outdated curriculum, online learning platforms are probably their best chance of staying afloat. Yet students must be given the right incentives to indulge in e-learning without the usual hassles.
Just like Joseph Sam suggests, giving students room to explore other areas and interests in IT on their own -- especially those that the school curriculum still does not account for -- is imperative. Also, internet connectivity is a basic necessity for students that is still being ignored in many schools; every student deserves free access to the internet while in school as not everyone can afford to buy data to learn online.
Like Mark Essien rightly said during an AMA Live Session with Techpoint, "Class divide is caused by education, not wealth. However, with the current state of our schooling systems, today getting an education isn't enough; getting the right education is what's important.  Unfortunately, only a few privileged ones still come close to getting quality education, leaving an astonishing number trailing behind. If we must change our story and address the many problems plaguing us, this must change.
How are you helping?
The onus does not lie solely on the schools or the government. While we wait to see positive change in our schools, tech skills can be acquired outside the formal learning structure too. We have seen innovative solutions like Andela, Switch, IBM's Digital Nations Africa, Hotels.ng Internship in partnership with the Akwa-Ibom state government, give young people the opportunity to gain skills.
Some businesses too have stepped in; In an interview with Techpoint, the founders of Seamfix revealed how they turned the challenges they face in recruiting the right technical talents into an opportunity to train students in schools. "We go beyond getting talents from schools, we also invest and support some school programs in developing these talents. If they come back to us, then they already have an idea of what we do, if they don't, then we have developed them for someone else the same way we also hope to get someone that has been developed by another".
Even some individuals have gone ahead to contribute their own quota. A recent graduate and Google employee took to Twitter to share how a stranger set him on his path to success a few years ago by sponsoring him to learn programming as an undergraduate.
If we must get out of the current situation, we will need more people to take the initiative; more individuals and businesses opening up their doors to people who are willing to learn by providing internship opportunities, mentorship, sponsorship, even as little as providing internet access. Employers cannot continue to ignore the gap caused by our failed education system. Let us all create the change we want to see.