UrbanHub is redefining the way co-working spaces operate in Nigeria. Unlike its counterparts, it gives access to work spaces, lounges, exotic eateries and hang out venues as co-working solutions anywhere within the city.
Of course, users get to enjoy the same amenities -- electricity, unlimited internet, etc -- as offered in regular co-working spaces. The distinct factor this time is the flexibility in location choice that UrbanHub offers.
You can literally work from any of our locations and work from there when ever you want. Single subscription, multiple access.
How UrbanHub works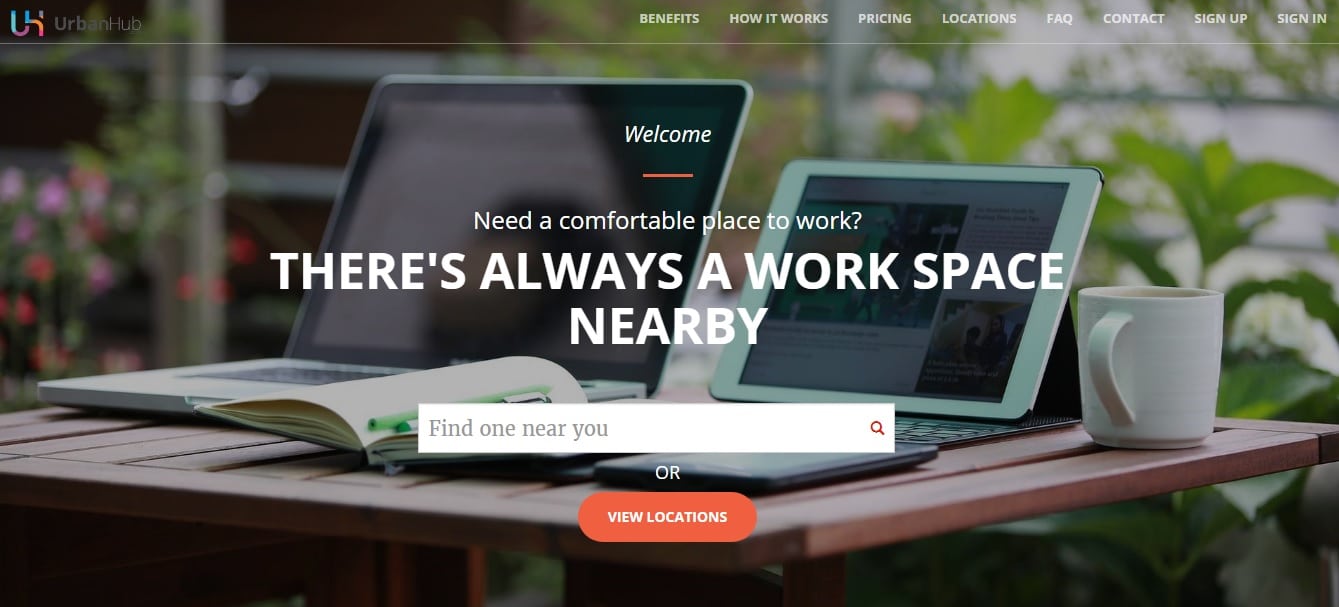 All an intending user needs to do is sign up on the platform and search for workspaces of interest. The subscription is currently valued at N15,000 monthly. With this amount, the founder claims users will get access to any of their partnered work spaces in their desired location. knowing that coworking spaces have become popular and upcoming startups are fast buying the idea UrbanHub capitalises on multiple locations per subscription as its edge over existing ones.
Our competitors are single entity co-working spaces such as Wennovation Hub, Rhedahlia, Capital Square, LeadSpace etc and online aggregators like Buffrspace.com which only gives access to single locations per subscription.  Our competitive advantage is that with a single subscription, you can work from anywhere as opposed to single location access of our competitors.
Launched on June 1, 2017, the Team Lead, Durojaiye Philips, has with him Abiodun Oluwadamilare as the Chief Technical Officer. What's more interesting about this startup is, users do not necessarily have to make purchases to be allowed into partnered workspaces. As a matter of fact, the founder established that discounts will be given to subscribers who intend to make a purchase.
If you are anxious to experience UrbanHub, you may proceed to the website immediately.
---
Discover new startups every weekday by noon (WAT) | Pitch your startup here.