This week is loaded with events all over Nigeria and we have curated a list of tech events that will interest you. They are coming up on or between Monday, 14th August 2017 to Monday, 21st August 2017.
StartUp Nigeria
By popular demand, StartUP Nigeria is happening in Lagos. The event is an offshoot of StartUp Friday as this marks the seventh edition. The event is geared towards a significant enhancement of the startup engagement in Nigeria.This event is organized by the Office for ICT Innovation and Entrepreneurship (OIIE) — a subsidiary of the National Information Development Agency (NITDA) with the responsibilities to nurture, cultivate and expand the ICT innovation and entrepreneurship within Nigeria in line with NITDA Act 2007 and National ICT Policy. A key feature of this Lagos edition is the pitching competition with awesome prizes and funding to be won. Also, there will be Ideation pitch (Elevator pitch) where you get to pitch your innovative ideas for free.
To register for the event and for an opportunity to pitch, visit the registration page.
Date: 19th August, 2017
Time: 9AM
Venue: Admiralty Conference Centre, Naval Dockyard Complex, Wilmot Point, Ahmad Bello Way, Victoria Island
TEDxYaba
The world as we know it is increasingly changing.  Nigeria and indeed, Lagos, is not left out. At the event, you will be taken back in history to see what can be learnt, while celebrating the present as we all chart a course for the future. Would Yaba continue to grow as a technology hub or is the progress we've seen transient?
Confirmed to speak at the event include Maryam Uwais (Special Adviser to the President on Social Protection), Omobola Johnson (Senior Partner, TLCom Capital/Nigeria's former ICT minister), Seni Sulyman (Country Director, Andela), Judith Okonkwo (Founder, Imisi3D and organiser of Nigeria's first virtual reality hackathon), Lala Akindoju (Actress, Producer, Casting Director), Folakunle Oshun (Artistic Director, Lagos Biennial).
TEDxYaba 2017 is a free event but registration is required.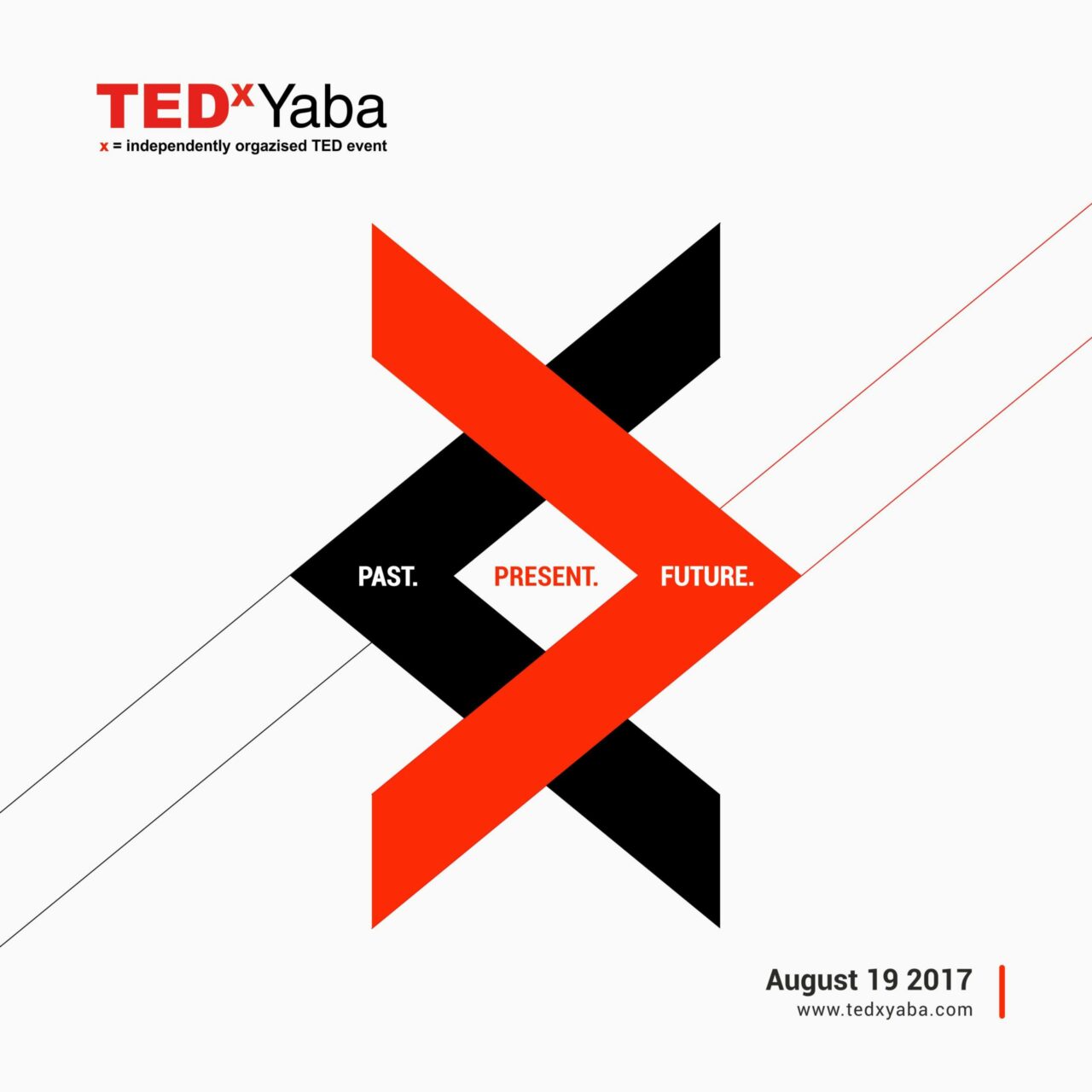 Date: 19th August, 2017
Time: 10:00AM to 3:00PM
Venue:  Hall 1, Ozone Cinemas, E-Centre, Sabo, Yaba, Lagos.
Taanteeta's Robotics Summer Camp
Tanteeta is planning a Robotics summer camp.The summer camp intends to introduce the participating kids and teenagers to the wonderful world of Robotics and Automation in a fun-filled environment. Students would be encouraged to investigate their own world, and will learn to maintain a positive heart towards mistakes and errors. They will be working in teams to build mind-blowing projects to stir their imagination and improve their problem solving and critical thinking skills.
If you are interested, register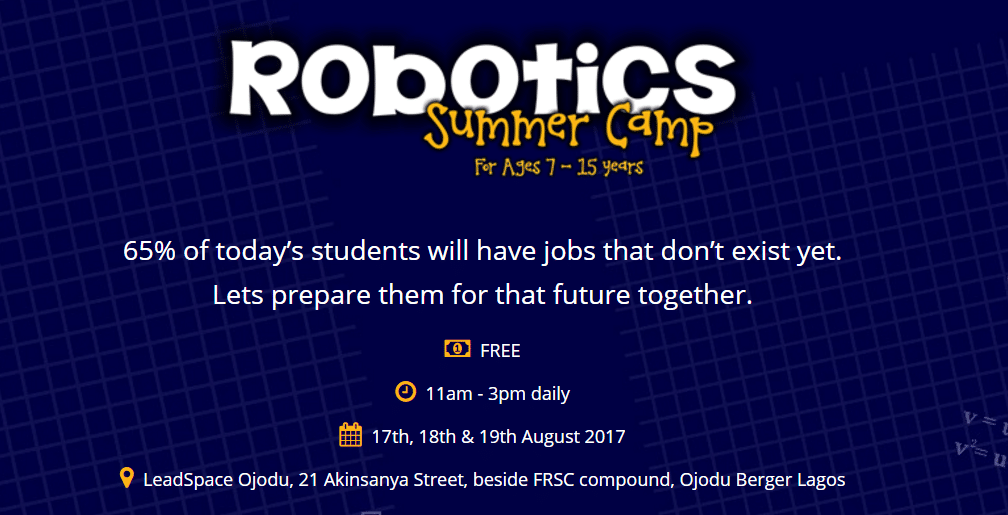 Date: 17th-19th August, 2017
Time: 11AM- 3PM daily
Venue: LeadSpace Ojudu,21 Akinsanya Street, Beside FRSC compound, Ojudu Berger Lagos
2017 Logistics Professional Conference
To further the exchange of knowledge among logistics professionals regarding the value that technology can add to their companies' operations, Kobo  iwill be hosting the first ever Logistics Professionals Conference, with the theme – Leveraging Technology to Increase Profits in Logistics. The conference, will feature a panel discussion involving top executives from TSL, DHL, Dangote, UPS, APM Terminals (Maersk), Chisco, Channels TV, ICNL, MDS, NRC and the Ministry of Transport. The Conference Keynote Address will be delivered by Dr. Chidi Anyaegbu, founder and CEO of Chisco.
Register for the conference here.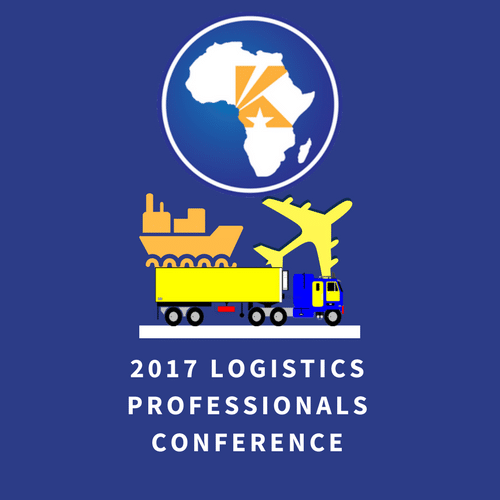 Date: Thursday 17th August 2017
Time: 11:00 am
Venue: Villa Angelia Hotel, 20 Oju Olobun Street, Victoria Island, Lagos, Nigeria
Abia4Tech TeenHack Summer Code Camp 2017
Abia4Tech TeenHack is a 3-day summer code camp programme for kids in Abia State. In 3 days, kids will learn how to write computer codes, create scratch programming interactive stories and games, improve their logic & problem-solving skills, experience Virtual Reality (VR) using Google cardboards, gain practical knowledge on computer hardware and learn team work. Do your kids love games, electronics, and computers? Do you desire your kids to learn the most valuable skill - Coding? Then they should be part of  Teen Code Camp this summer. The Abia4Tech TeenHack CodeCamp was crafted for the passion and love for kids, education and technology. RAD5 Tech Hub Ltd is sponsoring the payment of 60 kids to participate for free at the event. So as a parent, all you need to do is to sponsor your kid's transportation to and fro the venue for the days involved.
If you dont want your kids to waste away their long vacation, register here
Date: 16th - 18thAugust 2017
Time: 9AM
Venue: ICT Center, Abia State Polytechnic
V23
This meetup, the sixth of the group, focuses on manufacturing in Nigeria and highlights three of the ways manufacturing and fabrication are currently done in Nigeria: PCB manufacturing, 3D printing and metal fabrication. The event will be completed by a technical segment with a project spotlight on rLoop - an open source hyperloop project. Speakers for the day include; Ahmad Sadiq - CEO, Microscale Embedded, Akinwole Akinpelu - Founder, Stampar 3D, Jude Abalaka - Managing Director, Tranos Contracting. The event is organized by Hardware Lagos.
If you are interested in hardware, register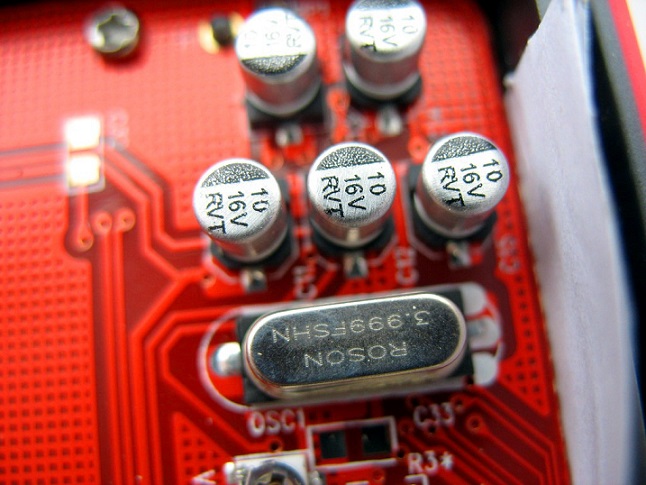 Date: 19th August 2017
Time:2PM
Venue: CapitalSquare, 114b Ilupeju Street, Dolphin Estate, Ikoyi, Lagos
Building Things for NG 2.0- 6th Edition
It is a London meetup for people who are interested in building incredible things for Nigeria or are already building awesome products/services for Nigeria. Various topics will be discussed, touching on tech products, ideas and hard problems. If you reside London and are interested in giving back to Nigeria in the tech space, this is an avenue to meet with like minds.
If you are interested, register here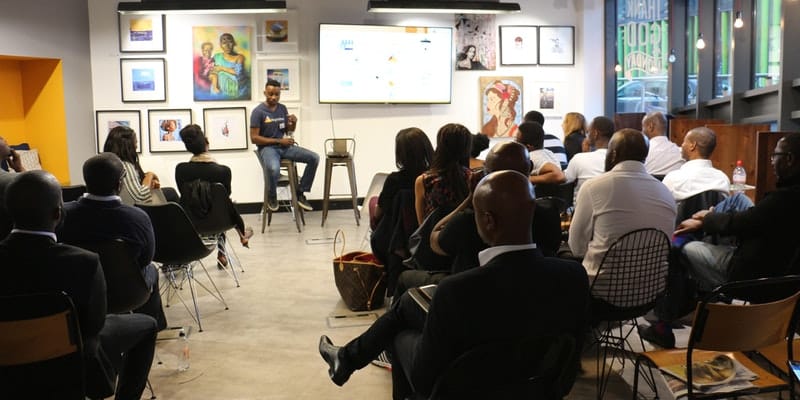 Date: 17th August 2017
Time: 6AM
Venue: AlphaSights Thames Court, 1 Queenhithe London EV4V 3DX
---
Event Teaser
Follow up with the people you connect with at events. Do something to maintain that connection. Add their contact information to your email or add them on LinkedIn, Facebook, or Twitter. Whatever it is, do something to keep that connection alive.
---
Editor's note: Are you organising a tech event? Tell us about it by filling this form.