The story of Jenny (not real name) is a rather pathetic one. According to Jonathan Shariat, she was a young girl who was a victim of bad UX.
Jenny, as we will call her because the patient's name was never shared, was a little girl who had previously been in the hospital ward for cancer for four years and was discharged. Then a while later she relapsed and had to be given a very strong chemo treatment medicine. This medicine is so strong and so toxic that it requires pre-hydration and post-hydration for three days with I.V. fluid. However, after the medicine was administered, three nurses were attending to the charting software to enter in everything required of them and make the appropriate orders, missed a very critical piece of information. Jenny was supposed to be given 3 days of I.V. hydration. But the three nurses, with over 10 years experience, were too distracted trying to figure out the software they were using, they completely missed it. When the morning nurse came in the next day, she had died of toxicity and dehydration. For two shifts, she had missed her hydration and all because the three, very good nurses, were stuck trying to figure this out…
Asides the detriment of bad UX on users or third parties, here's another scenario that depicts how it could directly ruin a startup.
In November 2006, Wesabe, an online startup that helps people manage their personal finances launched in the US. However, in 2010, it lost to its competitor, Mint, which launched 10 months after Wesabe. Explaining why they failed the founder of Wesabe expressed some crucial UX  details they neglected.
Mint focused on making the user do almost no work at all, by automatically editing and categorizing their data, reducing the number of fields in their signup form, and giving them immediate gratification as soon as they possibly could; we completely sucked at all of that.  Instead, I prioritized trying to build tools that would eventually help people change their financial behavior for the better, which I believed required people to more closely work with and understand their data. I was focused on trying to make the usability of editing data as easy and functional as it could be; Mint was focused on making it so you never had to do that at all. Their approach completely kicked our approach's ass.
Evidently, both scenarios present the degree of havoc bad UX can wreak. In Jenny's case, we can be certain that the developers of that software never intended for the tragedy to occur.  But it could have been averted if the UX was good. For Wesabe, they were focused on what their users should have and not what they need. Unfortunately, many end users face these plights when utilising products.
Olaseni Adebiyi, a UX designer with a wealth of experience, makes it clear how to identify a website with good UX. According to him, a good website must be able to sell itself to the customer within 5 seconds. In other words, a new visitor should fully grasp what a website is all about in within that time. Visitors shouldn't be left to start wondering how a particular thing works or assume a functionality.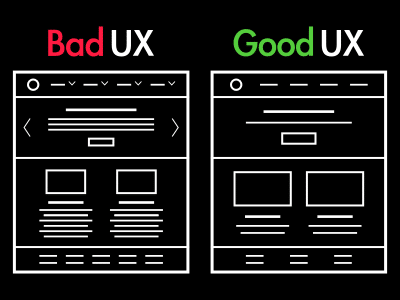 Nowadays, many startups shift their focus to beautifying the product, rather than establishing its usefulness in the simplest form. While a great UI is advised, it shouldn't be the core. In fact, Praveen Rajaretnam recently argued that chasing beautiful designs could be harmful to your startup. According to him, this was how Facebook knocked out MySpace in the US. As such, it is important that startups give their users what they need and not what the founders think they need.
That established, below are a few pointers to avoiding a bad UX

Colour choice : Colour blend is very essential in obtaining a good UX. Colour choice is mostly dependent on a startup's target audience. The proper use of colour psychology can increase website conversion. For example, while black appeals to most men, many women would rather opt for pink. For a generic audience, below are some common colours and their meanings.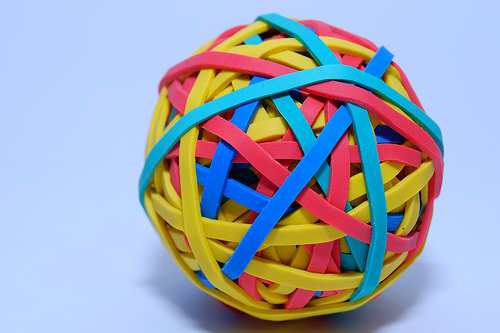 Font: avoid unnecessary cluttering of word and pages. Do not try to force a load of information into one sentence.
Voice (does the website speak?): bad UX designs leave out the human part. A mentor once said, "if you wish to sell something, emotionalise it, but if you wish to buy, rationalise it".  Since most startups are looking to sell their 'offerings' to end users, it's important to create emotional content. Appeal to the human nature of your users and you win them over instantly. Don't leave questions unanswered.
Performance/functionality: when it comes to performance, speed is of the essence. Visitors may be frustrated with sites that load slowly.
Call to Action( CTA): this should be direct, simple and thorough. Startups shouldn't assume. The way a visitor relates to the "sign up now" button may be different from the "register now" button.
In a nutshell, a good UX produces two basic results; quick conversion and long retention. And aren't those what most startups crave?