August's AMA with Mark Essien, the founder of Hotels.ng is done and it was amazing! For the first time, we had a studio audience and it turned out nicely, thanks to our super-creative production team.
Earlier in the month, we asked a few trivia questions about Mark across our social media platforms and we were quite surprised at the response. This allowed us to move on boldly with the studio audience idea.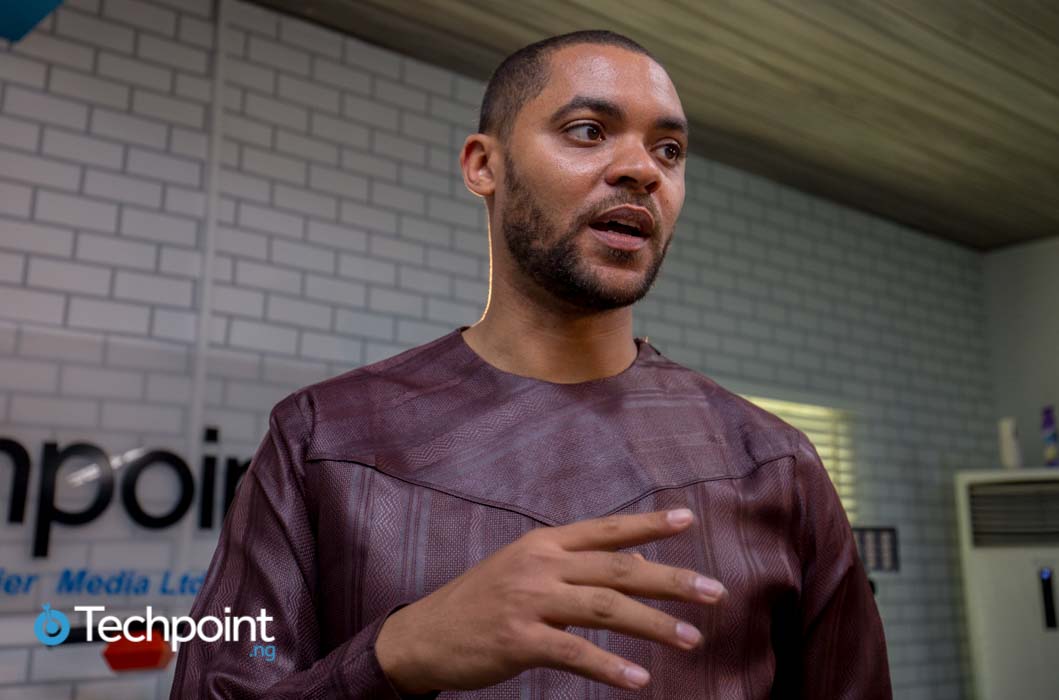 Mark shared several details about his work and life based on the questions asked and it was evident that everyone had a great time.
Watch the full video session
https://www.facebook.com/techpointdotng/videos/1614877355220209/
Here are my takeaways from Mark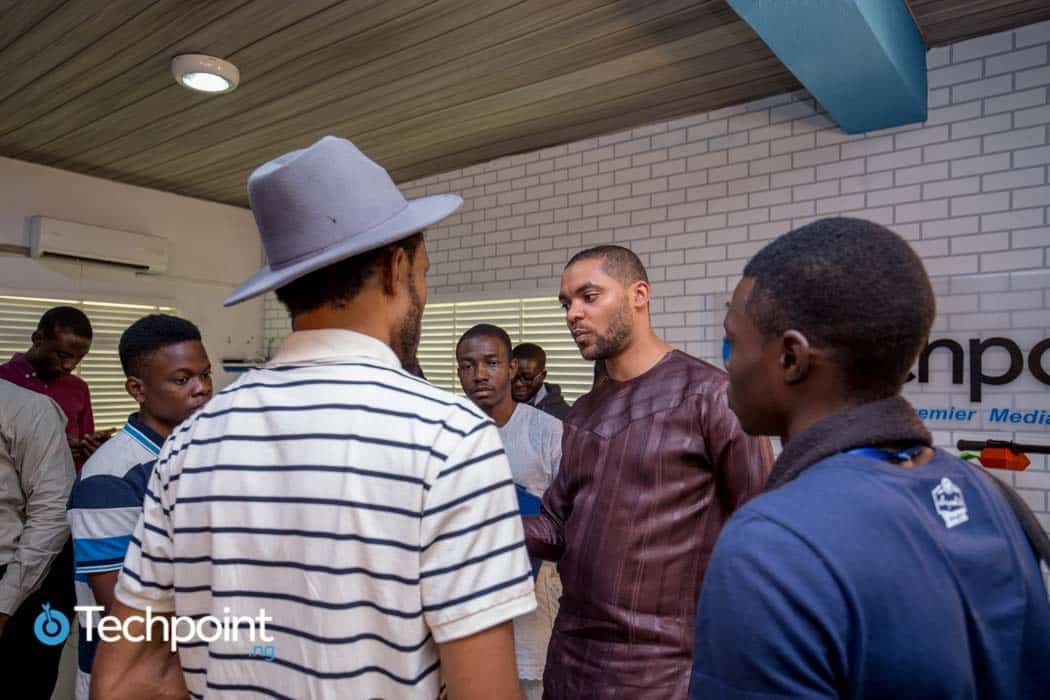 Dear Nigerian graduate, don't give up on yourself
While it has been said that Nigerian graduates are unemployable, due to a skills-gap, Mark believes that it is the problem of the country. One only gets more skillful with practice.
When people leave the university, the have a lot of theory , but they really don't know how to do things. But, when they work for a bit, they learn and become useful. The real problem in Nigeria is that, there is no place for them to work. It is not a problem of graduates being lazy or there is anything wrong with them, it is the system"

When you solve problems creatively, you attract attention
Creativity sets you apart and before long, the top guns will come calling.
"We gave a call for interns (who wanted to learn software development), earlier in the year and over a thousand people applied. As we gave them tasks, hundreds got cut.

At the end of the three-month program, only 30 people are left. This refinement program allows us to find people with deep interest.

The Akwa-Ibom state government saw what we did and want us replicate that in their state. We will basically refine and extract the people with good potentials to become software developers and enable them to start learning to be productive in companies.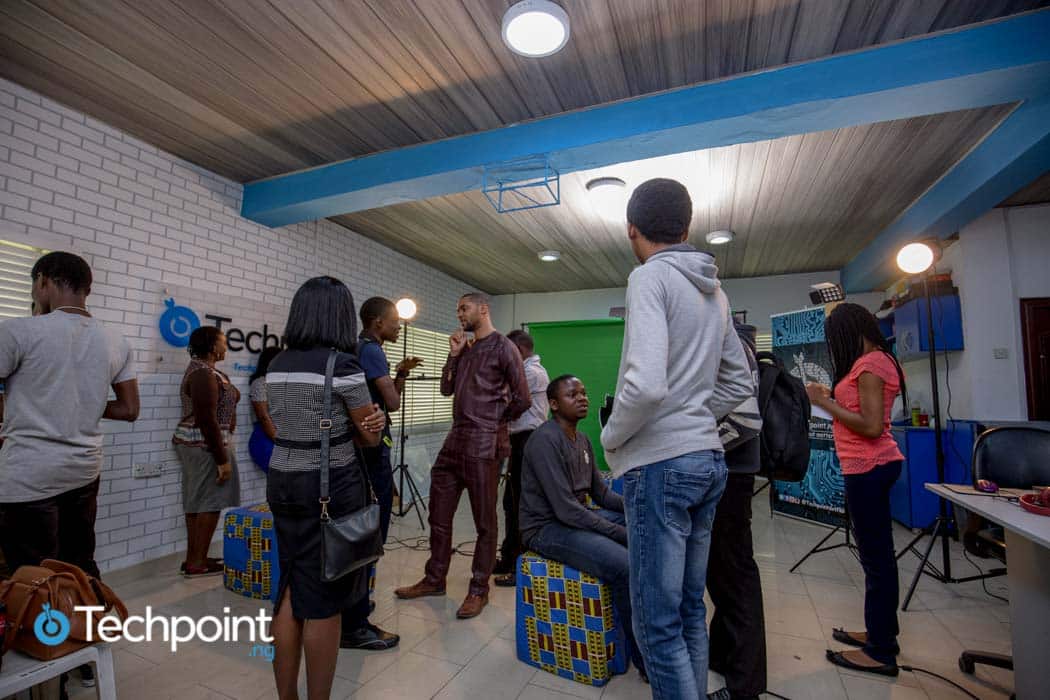 The road to being a successful entrepreneur is lonely
You need a lot of 'me time' if you want to be successful and you don't really need a co-founder to run a business.
"You lose a lot of free time because you have to spend a lot of time learning about your craft and continuously advancing yourself from one stage to the other. You have to be digging in deeper and learning more as your company grows. That takes away all the free time you need to do other things. I think it is easier to do things alone than with a  (bad) co-founder."

How to overcome challenges
There is no superhuman, we all deal with difficult moments. But, the key is solving only one problem at a time.
"There are always a bunch of challenges at every stage of your company. Success comes from identifying what the particular most pressing problem is right now, and solving that one problem.  If you look at the big picture, then you get distracted from solving the small problems. The big picture is an ideal, but the small problem is the current thing blocking you from getting there."

Schooling abroad is not what makes you successful entrepreneur
It's not the foreign degrees or fancy accents that bring the cash. Nothing beats passion and grit.
"Fresh out of Ikot-Ekpene, I had already built a tech startup, a file sharing company which I sold to a big German media company. The only significant difference being abroad was easy access to a computer. I didn't have one when I was here. It took me some time to learn how to programme, but I had already built a software application. So no matter where you are, if you have the grit and the drive, you will achieve great things."

The golden solutions he gave for the education sector in Nigeria
The Nigerian educational sector is admittedly poor. Mark proposed some solutions.
"We need different kinds of colleges that can make people very productive on the course that they are well suited for. That would be one e of the things I would change - the second tier educational system to make sure that more people have opportunities. Next, I will push reading a lot more, it's a crucial part of learning. Finally, I would bring in foreign teachers from the US and Europe. The reason is that, if you are taught by a bad teacher, you would be bad yourself. So it's ideal to get the best teachers in the world to come here and set the standard."

Fear is the fuel of procrastination
Turn that fear into a force, do it anyway.
" Everyone has a certain fear or limitation which can make them do the wrong things at any point in time. Fear makes you push the things you ought to do now into the future. However, if you had gotten it done, it would have made the biggest impact. So go ahead and execute even with the fear until it is no longer a problem."

Believe in your product even when trusted friends don't encourage you
But don't be afraid to let go when it's not working.
When I had the idea of Hotels.ng, I was speaking with a lot of people. My good friend, Seun Osewa, the founder of Nairaland, told me that he doesn't really think it would work and I think he has maintained that opinion till now. He still thinks it will blow over very soon. Many people encouraged my idea, some did not, but I was not bothered. I felt, at the most, when we test it we would know. I tested it and got the traction needed."
---
This interview has been edited and condensed for clarity.