The Motorola Moto E4 Plus was released in June 2017 and here is a pictorial unveiling of everything inside the box.
Specifications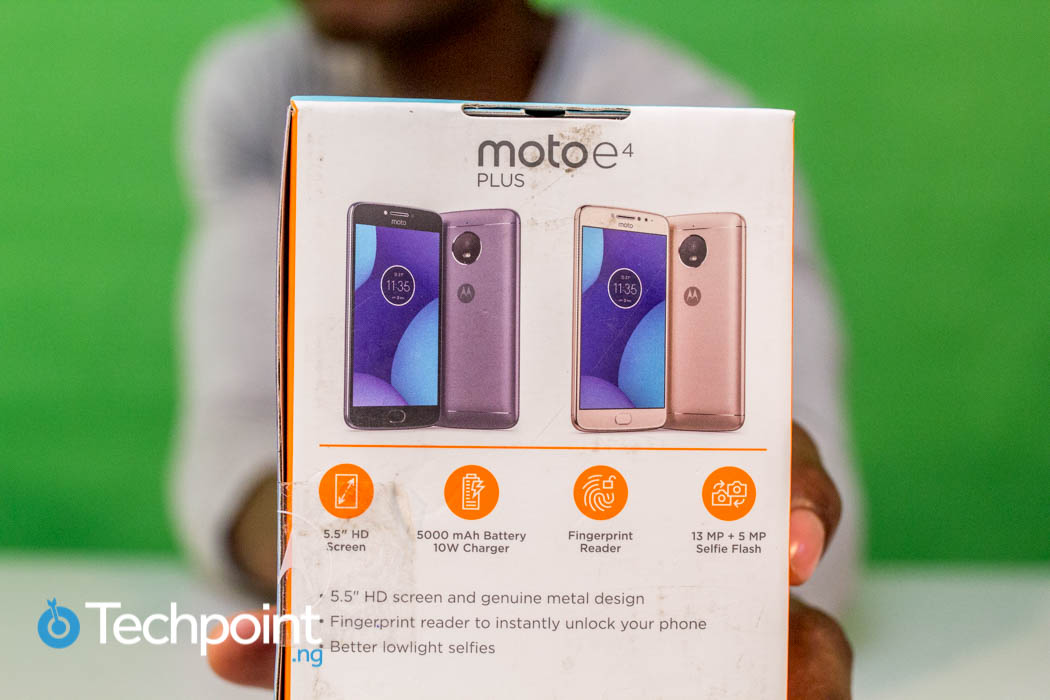 Android  7.1.1 Nougat
5.5 " IPS LCD
3GB RAM
16GB internal expandable memory
Quad Core Processor
Dual SIM capability Micro SIM cards with memory stick slot.
13MP auto-focus rear camera with flash
5 MP front-facing camera with front soft flash
5,000mAh non-removable battery with fast charge
Fingerprint identification
Inside the box
The packaging of the Moto E4 Plus is a colourful rectangular cardboard box with sealed edges...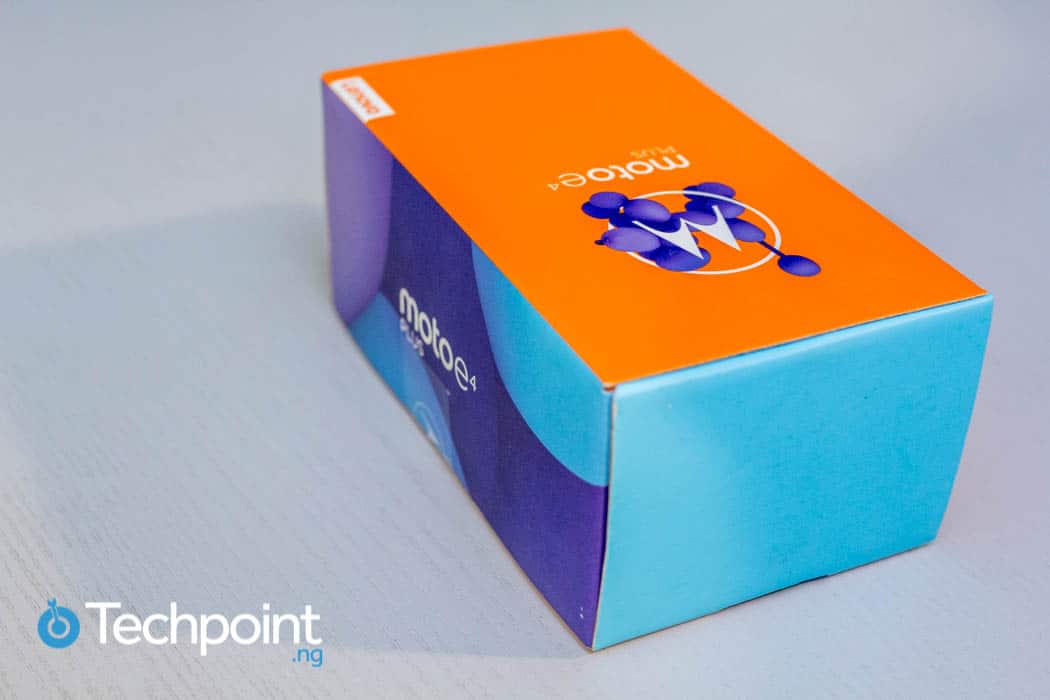 ...taped shut for security and quality assurance purposes.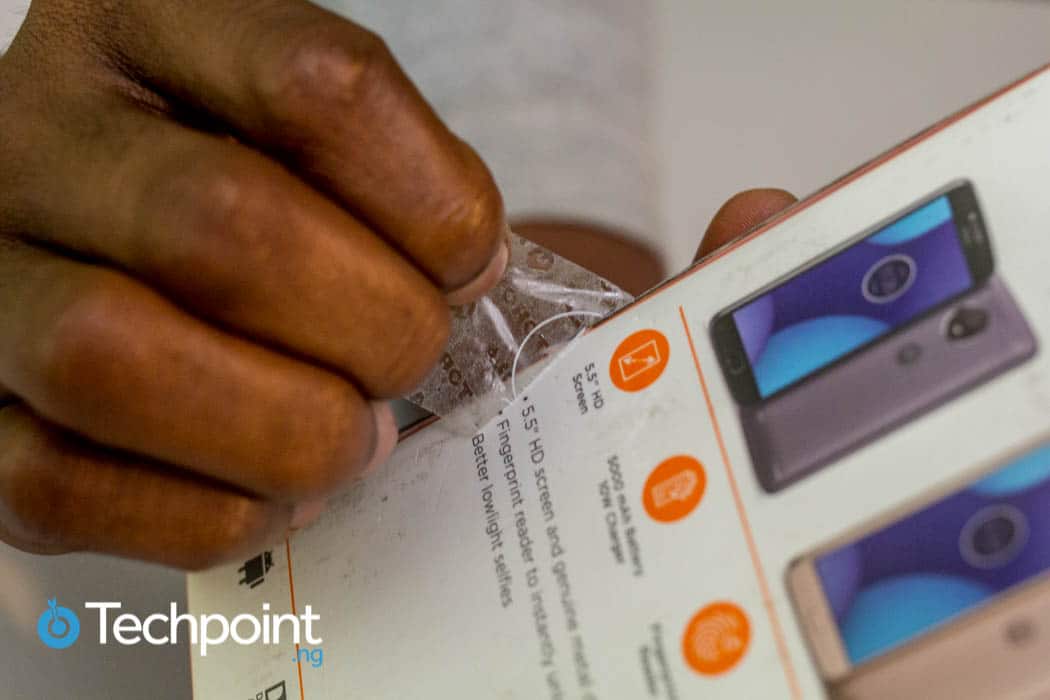 The box opens sideways in a swing, and there is one unit of the Moto E4 Plus on the first layer.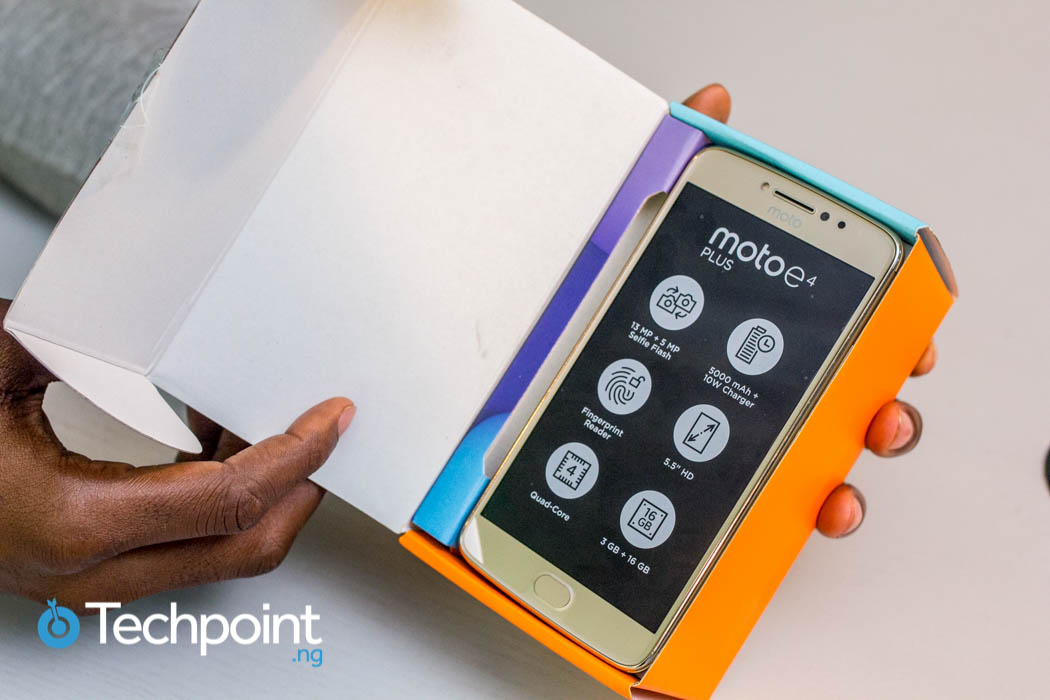 Accessories

1 Moto E4 Plus
1 USB cord
1 Charger head
1 Earpiece
1 User manual
1 Safety and regulation pamphlet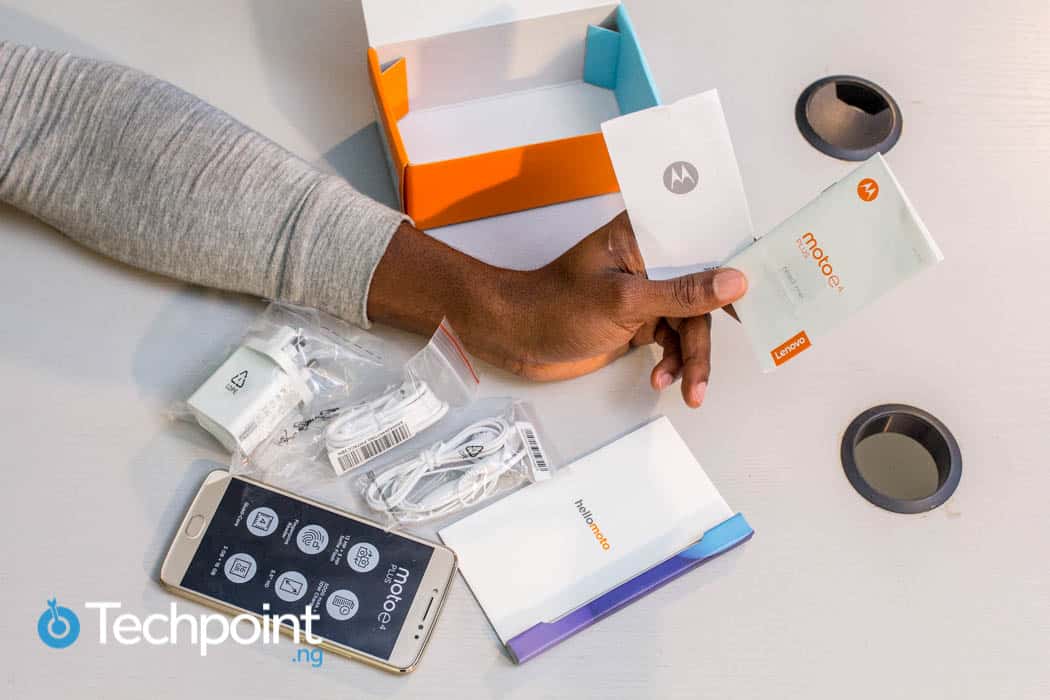 USB Cord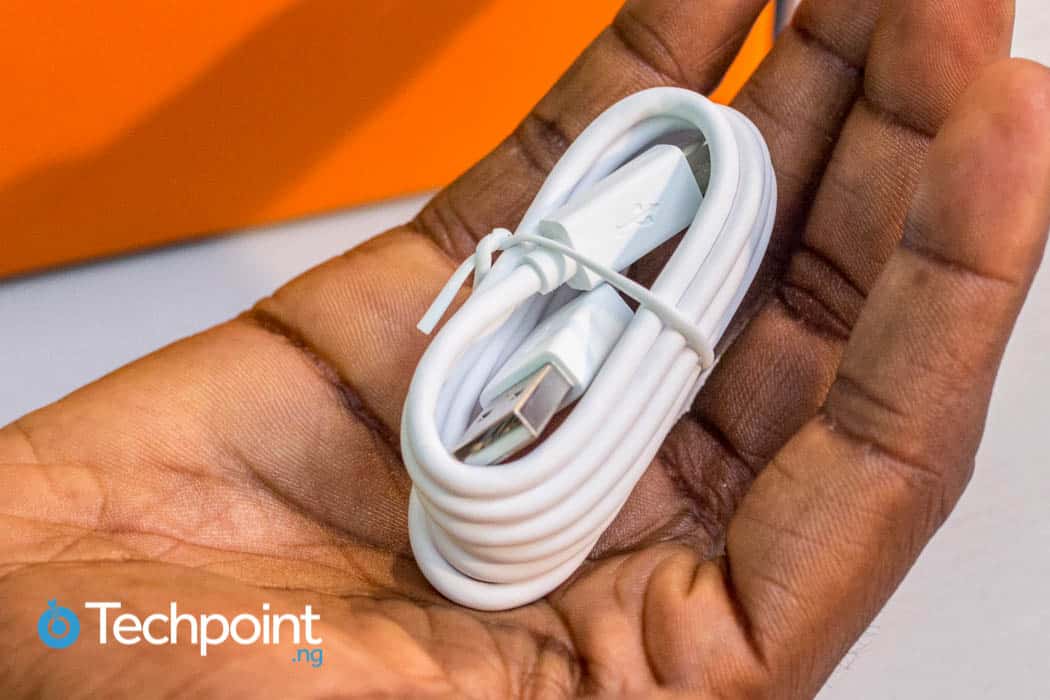 Charger head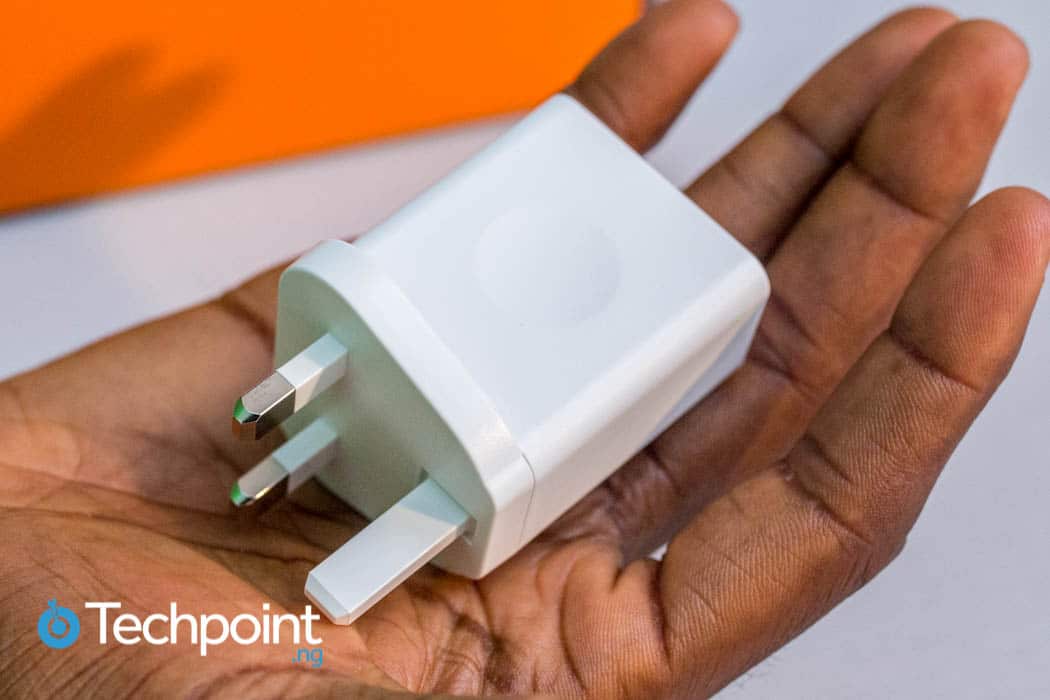 Earpiece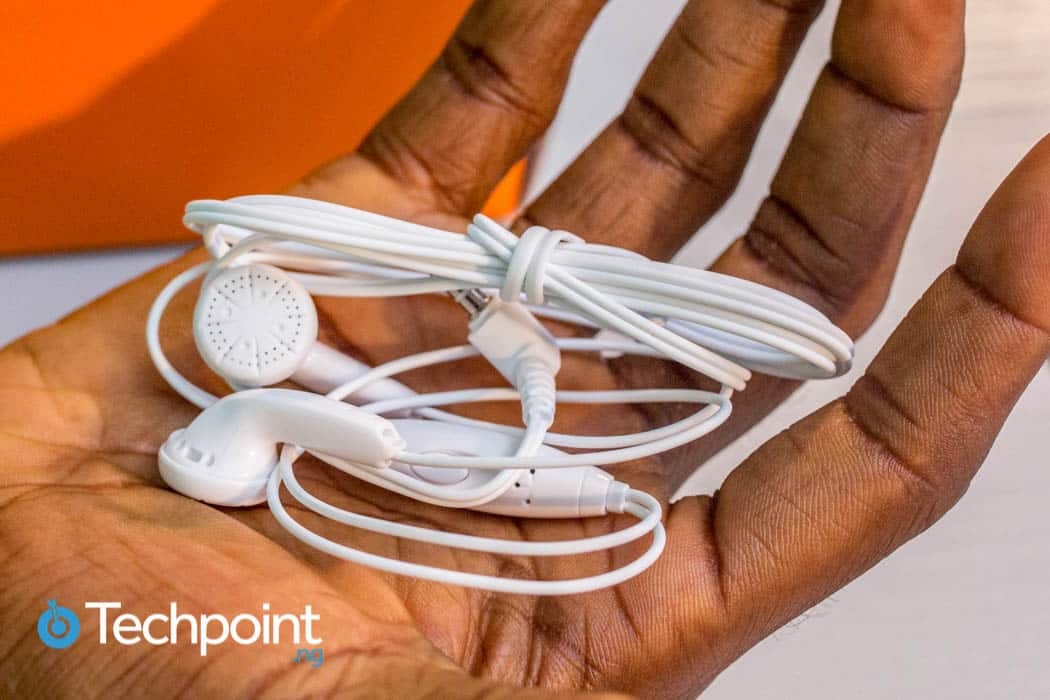 User manual and safety pamphlet
The device
The Moto E4 Plus comes in gray, gold and blue colours, but this unit is gold.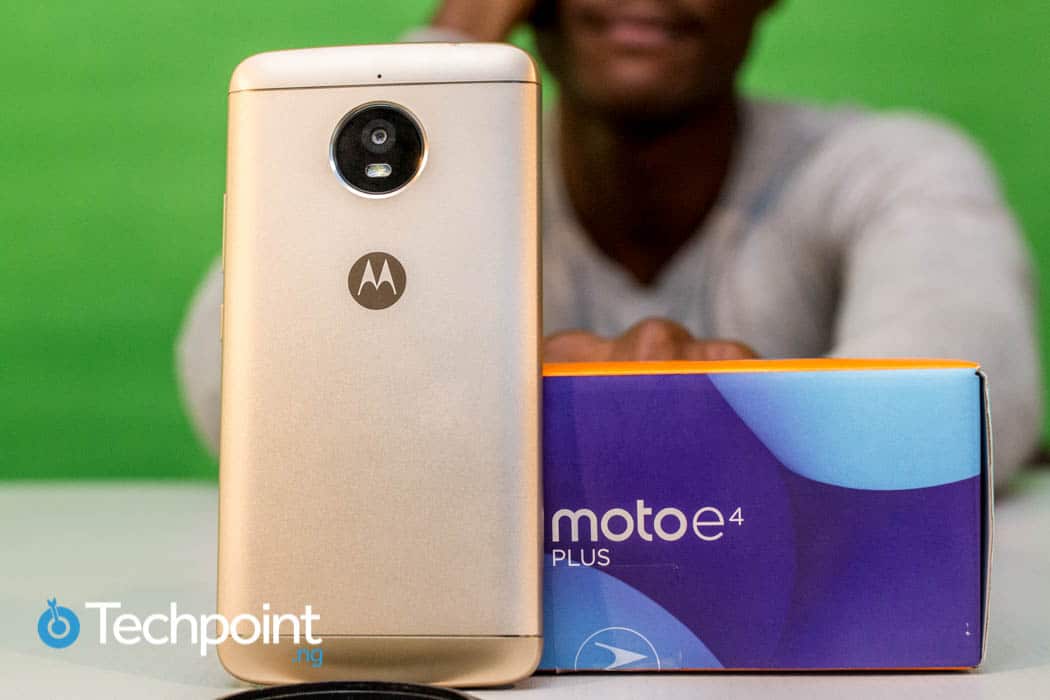 13MP camera and flash is at the back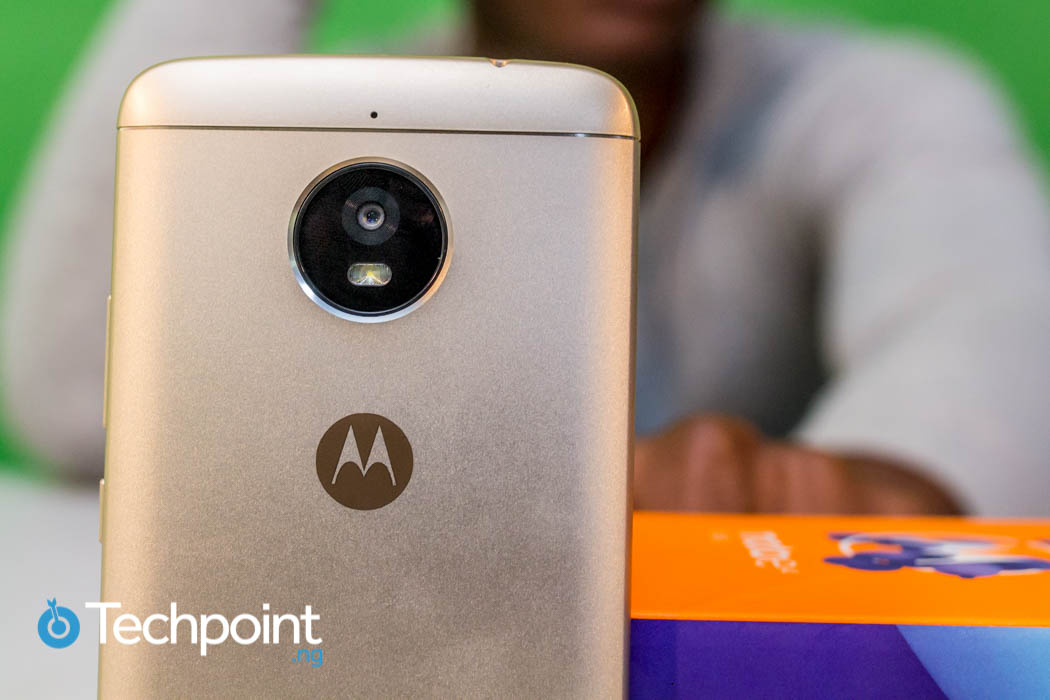 Speaker grille, microphone and USB port are under the phone
Headphone jacks are on top
While the volume rocker is on the right side slightly above the power buttom
There is a slit at the base to the right side that opens to the non-removable battery compartment
In the battery compartment, there are 2 nano SIM and 1 memory card slot.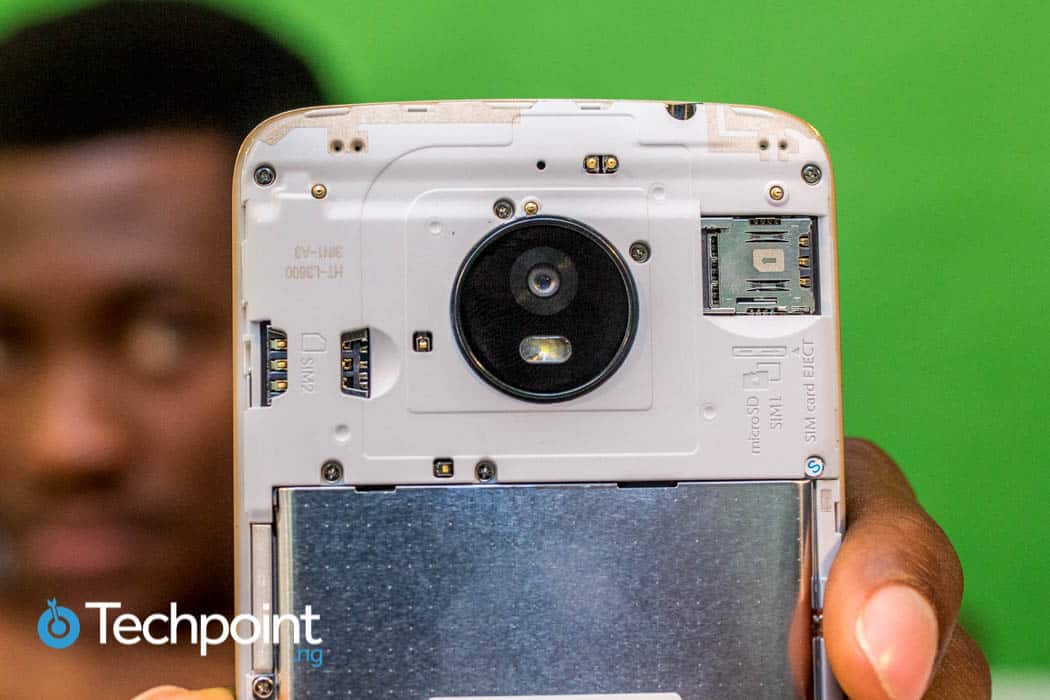 First impression
Weighing 199 grams, the Moto E4 Plus is a slightly heavy smartphone, but the 5,000 mAh battery is the likely culprit for this mass.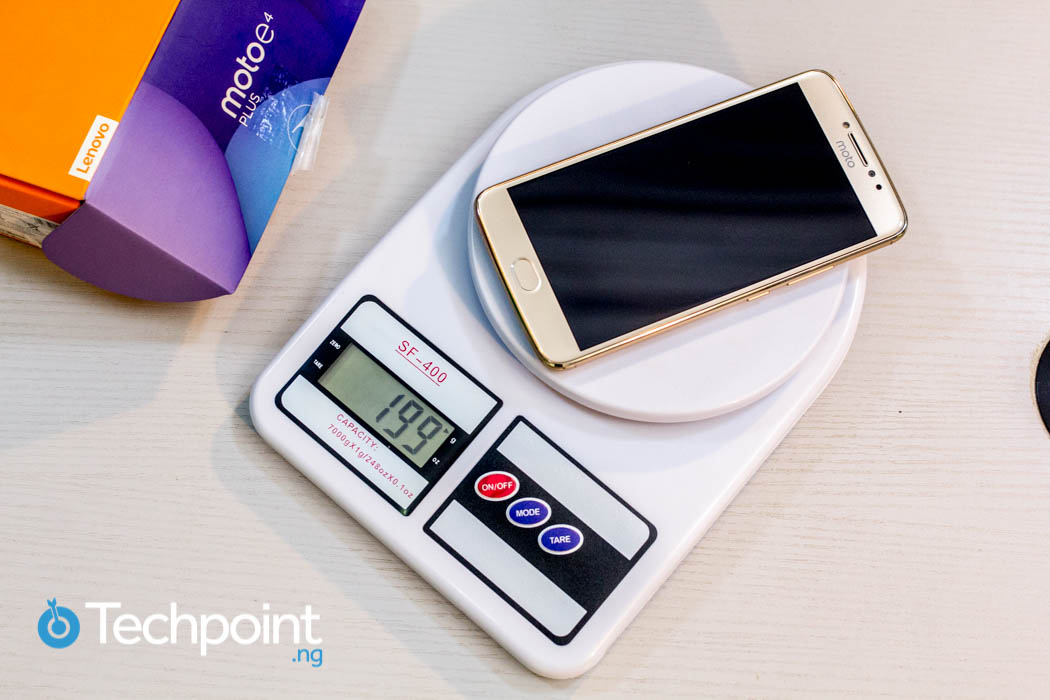 Regardless of its weight, the Moto E4 Plus feels smooth and well rounded to the touch. I feel like this is a good smartphone, but we will find out in a review.