Parcel-it is a dispatch booking/scheduling app for parcel deliveries. The startup was launched on June 9, 2017.
According to the founding team, Parcel-it offers the smartest, fastest and most convenient way to deliver parcels, with the use of mobile phones.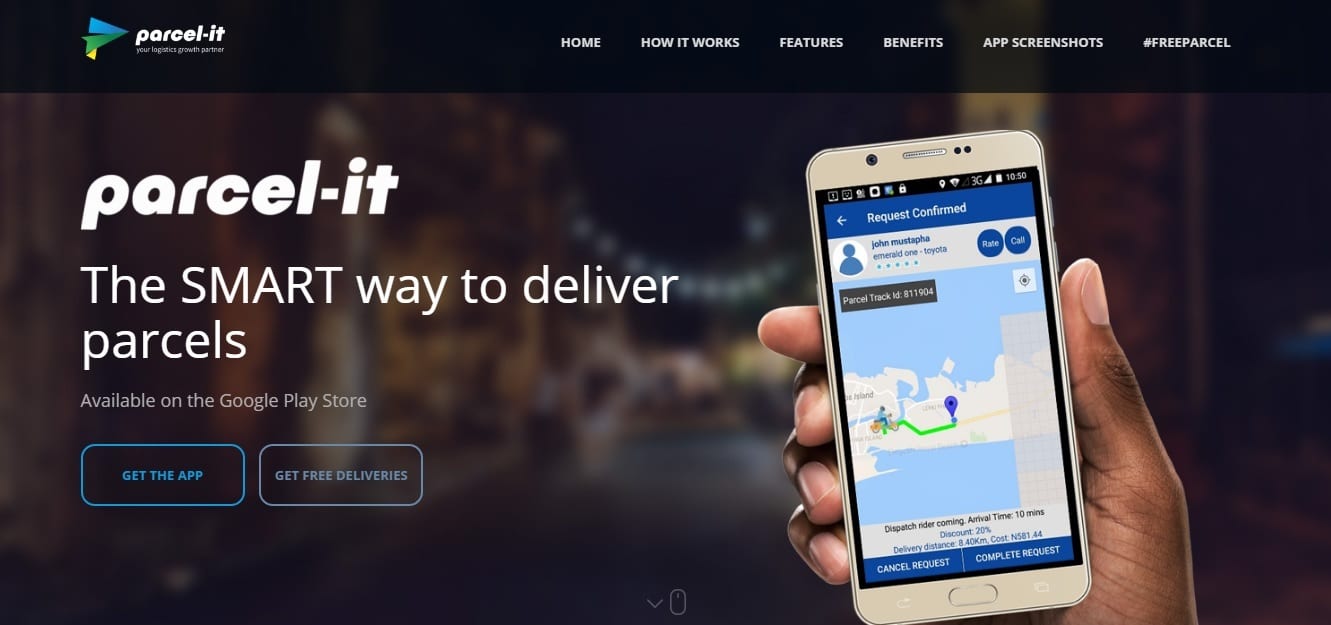 Parcel-it delivers from the seemingly minute to the most significant packages. Be it shipping a document, a purchase from online stores, or when a user forgets an important item -- such as glasses -- at home, there's always a dispatch rider, ready.
We are on a mission to provide a convenient, fluid and innovative last mile experience in meeting delivery needs using an easy to use mobile phone application and a web API.
From all indications, Parcel-it seems ready to take on MAX, ACE, and a few others in the competitive space. The founder pegs their marketing edge on mobile friendliness, shortest possible waiting and delivery time, an open marketplace for riders. The startup is currently deployed in Lagos and has a roll out timetable for other cities.
The brains behind Parcel-it are Gregory Asenime (Founder, CEO), Anderson Oriahi (Lead Brand Executive) and Samson Akanbi (Technology Partner).
You should visit the website to learn more about how this startup works.
---
Discover new startups every weekday by noon (WAT) | Pitch your startup here.
---
Techpoint is conducting a survey of tech worker salary satisfaction in Nigeria. Please take just three minutes to fill this anonymous form. Thank you.