In June, a video of a woman hawking Ogiri, a traditional soup flavouring, in a relief market in Imo State surfaced on Facebook and went viral. In the video, the hawker who we now know as Mrs. Ifeoma Uzoma is advertising her wares in a unique way.
Branded.ng and Mumpreneur brought her to Lagos and the Ogiri Woman brand was born. Now the Ogiri Woman has featured on television shows and news stories. With a robust and growing social media presence on Facebook, Instagram and Twitter -- managed by Chinonso Anyaehi's Branded.ng -- , she says patronage has grown outside the shores of Nigeria.
Apart from consistency and hard work, another lesson learnt from the Ogiri Woman is the transformative effect of social media on brands. The Ogiri woman's story is similar to how social media created another Nigerian brand.
When Olajumoke Orisaguna walked into the street set of TY Bello's photo shoot with Tinie Tempah, she unknowingly took the first step to stardom.
But Olajumoke, a bread hawker at the time, did not gain instant fame until her pictures hit social media.
There are similarities between the two stories but they all point to one thing; the power of social media. These two celebrity brands were created from non-existent foundations as the women involved did not have any prior knowledge of social media and its intricacies.
According to a report, there are 170 million active social media users in Africa.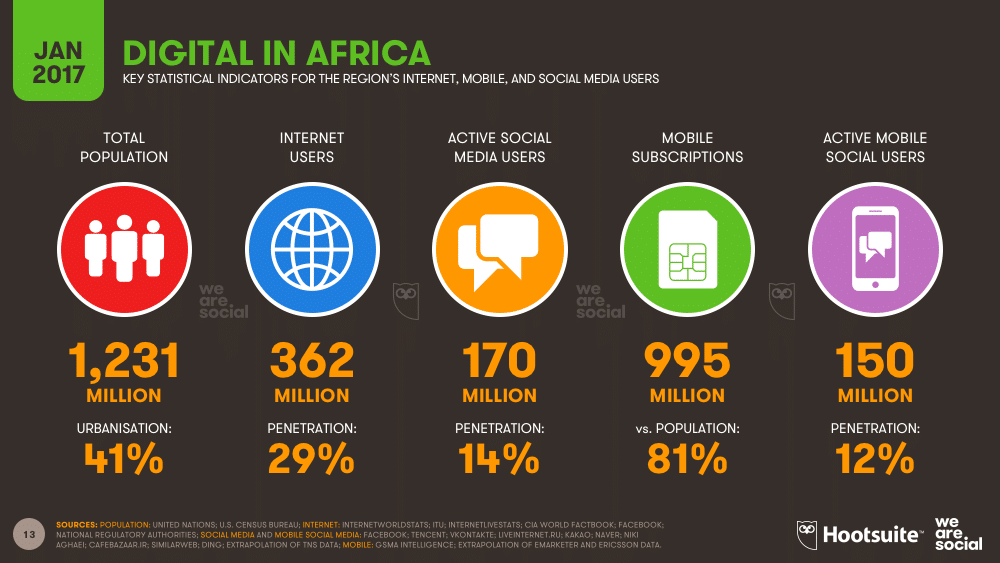 Regardless of these statistics, many small business owners are still inactive or totally absent on social media. But they no longer have an excuse.
As a small business owner with access to social media, here are 3 quick tips to make sure you maximise potentials inherent in this magic system without breaking the bank.
Learn as you use
Paying social media managers, handlers and 'growth hackers' looks good on paper, but in reality is not the best for a long-term bet. Any social media 'expert' will tell you honestly that the key to conquering social media is figuring it out on your own. There are tons of materials online to read up and learn.
Consistency
There is a temptation to give up when the likes, followers and engagements are not coming in hordes, but Shola a social media manager based in Lagos says you should keep on posting. He advises to keep "flipping models" until you figure out a strategy that best suits your brand. According to him, different brands have unique social media needs, the strategy that works for Company A may derail Company B.
Create value
Shola goes on to say that one mistake you can make as a business owner in Africa is assume people visit your social media page(s) because they care about you.
"Everybody is coming to gain something, so if you are not giving them freebies or putting competitions to win prizes, post content related to your business that will educate your potential audience and they will keep coming back", Shola explains further.