Spiricoco is a marketplace where gospel artists, ministries and events can monetize their contents online. It also allows end users to access these contents with ease.
Ekemini Akpan launched the online platform in November 2016, with Tolu Akintan and Mandu Udom as co-founders. It's more like a one-stop platform for everything gospel.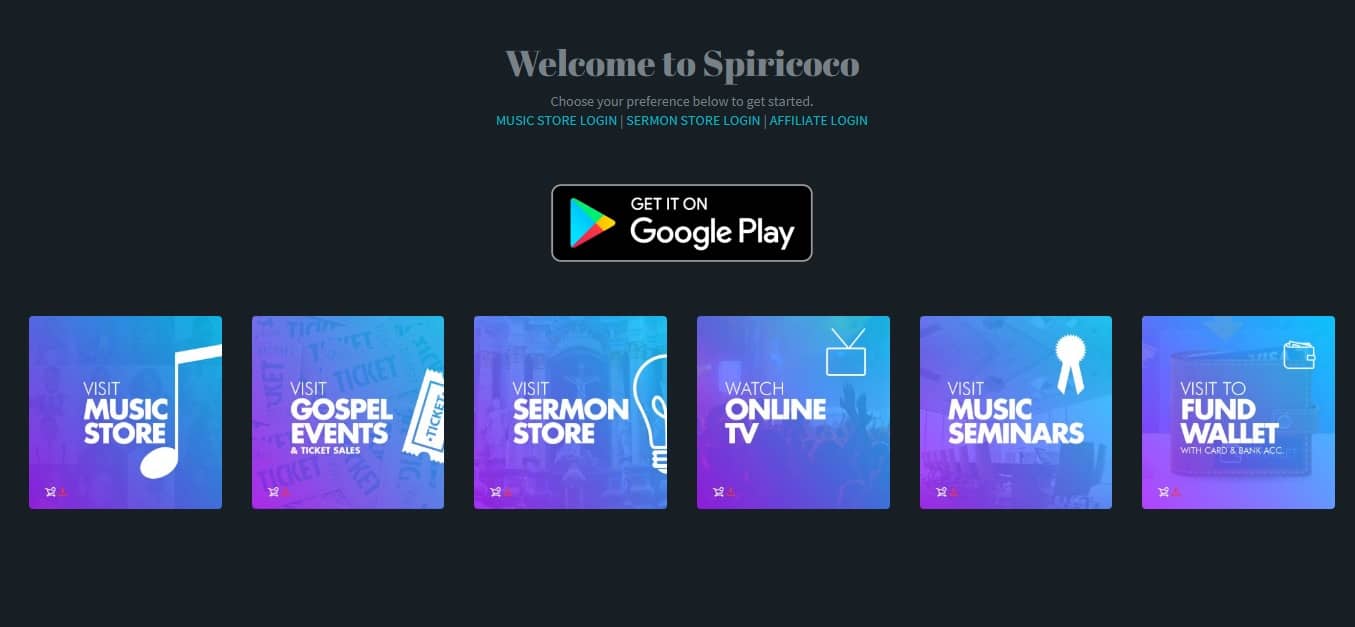 The Spiricoco website hosts several categories. They include the music store, sermon store, a sub-platform to watch online TV (which of course is strictly gospel shows) and others. Asides seeking contents, users can also sign up as content providers. These contents, they can be uploaded in few easy steps.  The platform also has a package for those more publicity.
There is an affiliate program for the sector stakeholders to partner with us to push the content further.
When it comes to the religious setting, the conventional way of business is usually through sales of albums, messages, and other related materials, mostly offline. This is why it will be just fair to say the founders have exhibited creativity in the religious niche. However, knowing that it is an evolving business, the team look forward to continuously add more products, based on the request of vendors and customers.
To fund the wallet, Spiricoco accepts transactions from both local and international cards.
Impressions
A typical Nigerian can relate to the word "Spiricoco" -- an indigenous term used to categorise people who are overly spiritual. As such, the name choice already grabs attention. I could say this is definitely one heck of strategic marketing. In Nigeria, the religious sector doesn't give so many flexibilities for business models. As a result, only very few have found a way around utilising the internet to generate revenue in the religious niche. Supposing all things work out well, Spiricoco could turn out really big in the long run. And the good news is, you do not have to be a "Spiricoco" to use the platform.
Does this excite you? visit the website to check it out. And while you do that, let me know your thoughts about this startup in the comment section.
---
Discover new startups every weekday by noon (WAT) | Pitch your startup here.
---
Techpoint is conducting a survey of tech worker salary satisfaction in Nigeria. Please take just three minutes to fill this anonymous form. Thank you.