For the past week, many Google executives, including CEO Sundar Pichai, have been touring Lagos, Nigeria.
Hello from Lagos! #GoogleforNigeria pic.twitter.com/m5OKp3QE40

— Sundar Pichai (@sundarpichai) July 27, 2017
The tour culminated in a "Google for Nigeria" event held yesterday in Lagos.
Following an awesome opening performance by Adekunle Gold ...
The one and only @adekunleGOLD opening the #GoogleForNigeria event! Lagos we are here pic.twitter.com/z5zgZAROMv

— Google in Africa (@googleafrica) July 27, 2017
Google Nigeria Country Manager, Juliet Ehimuan-Chiazor gave the welcome address
It's happening, @jehimuan Nigeria Country manager welcoming everyone to #GoogleforNigeria pic.twitter.com/MQRMhN6GNU

— Google in Africa (@googleafrica) July 27, 2017
Then global VP, Product Management, Caesar Sengupta took the stage
We're committed to making our products accessible and useful to everyone. #GoogleforNigeria pic.twitter.com/3G0KtXmJjp

— Google in Africa (@googleafrica) July 27, 2017
Other global Google executives followed to make various announcements on new products features for users in Nigeria, initiatives focused on digital skills training, education and economic opportunity, and support for African startups and developers.
A ₦13,000 smartphone
Caesar Sengupta revealed that Google is collaborating with MTN to bring the Freetel ICE 2 into the Nigerian market. According to Google, the smartphone will retail for only ₦13,000 and will come with freebies like double data bonuses.
A better Search experience
90% less data, 5 times faster - faster web pages from search results happening now #GoogleForNigeria pic.twitter.com/p4rd4urTdv

— Google in Africa (@googleafrica) July 27, 2017
Google previously launched a feature that streamlines search results so they load with less data and at high speed, even on 2G networks. Now, they're extending that feature to streamline websites you reach from search results, so that they load with 90% less data and five times faster, even on low storage devices.
Locally relevant search results
Google has also made several updates to Search to bring more useful, relevant answers and information to people in Nigeria:
Knowledge Cards 

for everything from local football teams to Nigerian musicians and actors.
Locally relevant

Health Cards,

 in collaboration with the University of Ibadan, to detail common symptoms and treatments for the most prevalent health conditions in Nigeria. To launch later this year.

PostsWithGoogle

 to enable

 musicians, entertainers and other public figures to share updates, images and videos directly on Google Search. Nigeria is the third country where Google has made this feature available.
Street View comes to Lagos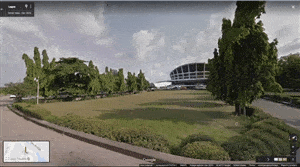 Google has launched Lagos on Street View, with 10,000 kilometers of imagery, including the most important historic roads in the city. Google will add more Nigerian cities in due time, as soon as they can get permission from state governments.
A less data-hungry YouTube
Cost-concious, data-sensitive - YouTube Go gives you control over the videos you love #GoogleforNigeria pic.twitter.com/4RjUqYPJ6r

— Google in Africa (@googleafrica) July 27, 2017
Google has been testing a lighter "offline first" version of YouTube, called YouTube Go.  With YouTube Go, users can download videos offline and share them wirelessly and without data, to friends nearby. You can sign up to get notified when it becomes available.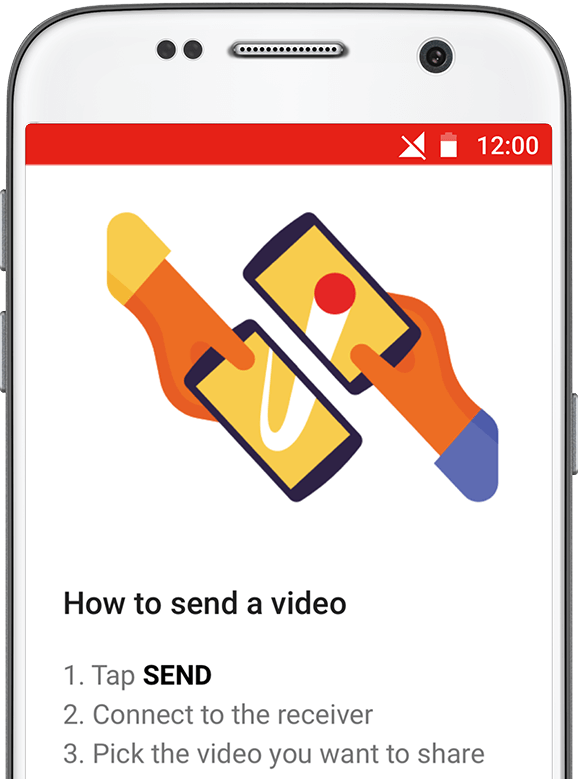 According to members of the YouTube team, content creators need not worry about how YouTube Go will affect monetisation, as ads will be downloaded with offline videos. Also, offline views will be captured by analytics.
Also, Mark Angel Comedy hit 1 million subscribers on YouTube; the first Nigerian channel to do so
Big congratulations to the @markangelcomedy team on hitting one million subscribers on YouTube. #GoogleforNigeria pic.twitter.com/AxoNe2r7Yj

— Google in Africa (@googleafrica) July 27, 2017
Digital skills for Africa
As the final series of announcements for the day, Google CEO, Sundar Pichai sat down for a chat with Adesuwa Onyenokwe.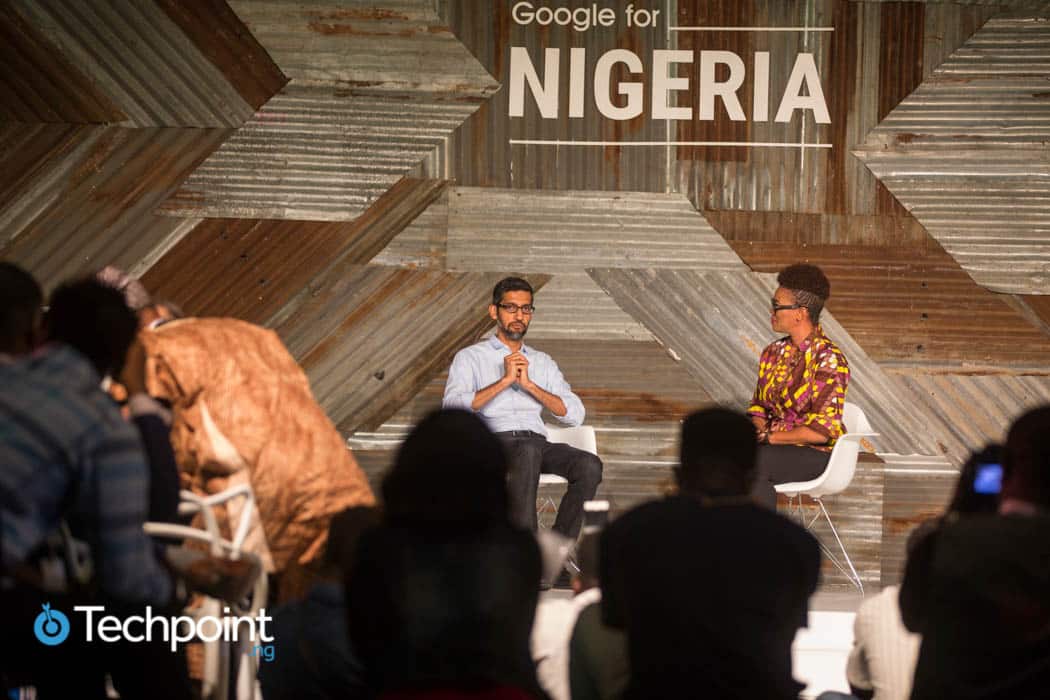 Earlier this year, Google met its target of training 1 million Africans in digital skills. Sundar Pichai announced plans to extend this to over 10 million Africans within the next 5 years.
According to Sundar Pichai, Google is also committing to providing mobile developer training to 100,000 Africans to develop world-class apps, with an initial focus on Nigeria, Kenya and South Africa.
Funding for African startups
With the Launchpad Accelerator programme, Google plans to provide $3 million in equity-free funding, mentorship, working space and access to expert advisers to more than 60 African startups over three years. In addition, the Launchpad Accelerator programme will be setting up base in Lagos.
Grants for non-profits
Google's charitable arm, Google.org, is committing $20 million over the next five years to non-profits that are working to improve lives across Africa.
As part of our $50M commitment to close global learning gaps, we're bringing the @mygidimo app to 100k students in Nigeria #GoogleforNigeria pic.twitter.com/G8Q0cLJuQ8

— Google.org (@Googleorg) July 27, 2017
To kick-start this initiative, $2.5 million in initial grants will be given to the non-profit arms of African startups Gidi Mobile and Siyavula to provide free access to learning for 400,000 low-income students in South Africa and Nigeria.
The highlight of the Google for Nigeria event had to be Sundar Pichai dancing to Penalty with the Google Nigeria team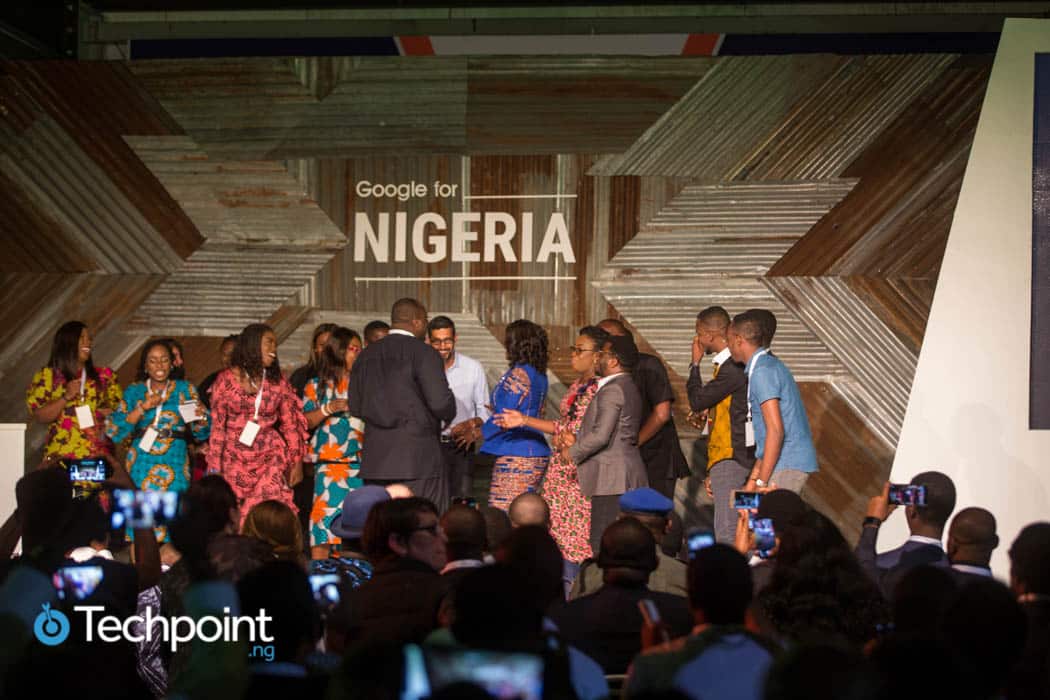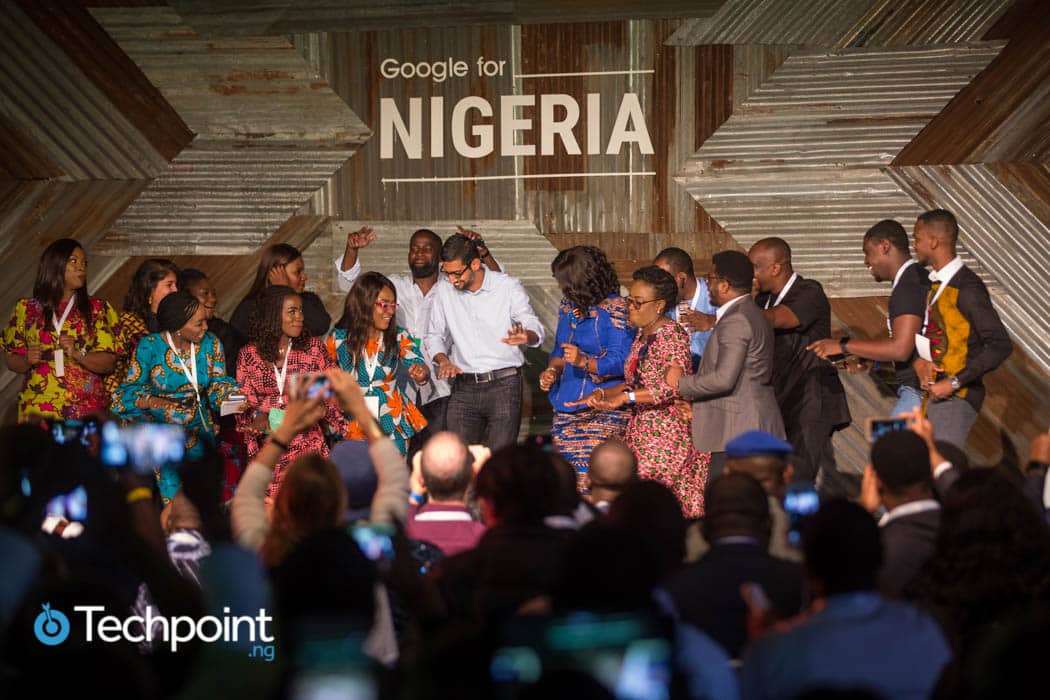 It looks like Google is beginning to take the Nigerian market much more seriously.