TestDriller is a set of products designed to help Nigerian students in the secondary and tertiary level learn and prepare for examinations. The products include TestDriller UTME and SSCE, TestDriller Android, MathSolver, EnglishKit and CBT Kit.
Co-founded by Daniel Alienyi (Lead Software Developer) and Enoch Olisa (Lead Business Developer), Adekunle Bewaji and Olatunde Dosunmu supports the team as the Head of Marketing and Head of Customer Relations respectively. They officially launched in October 2014.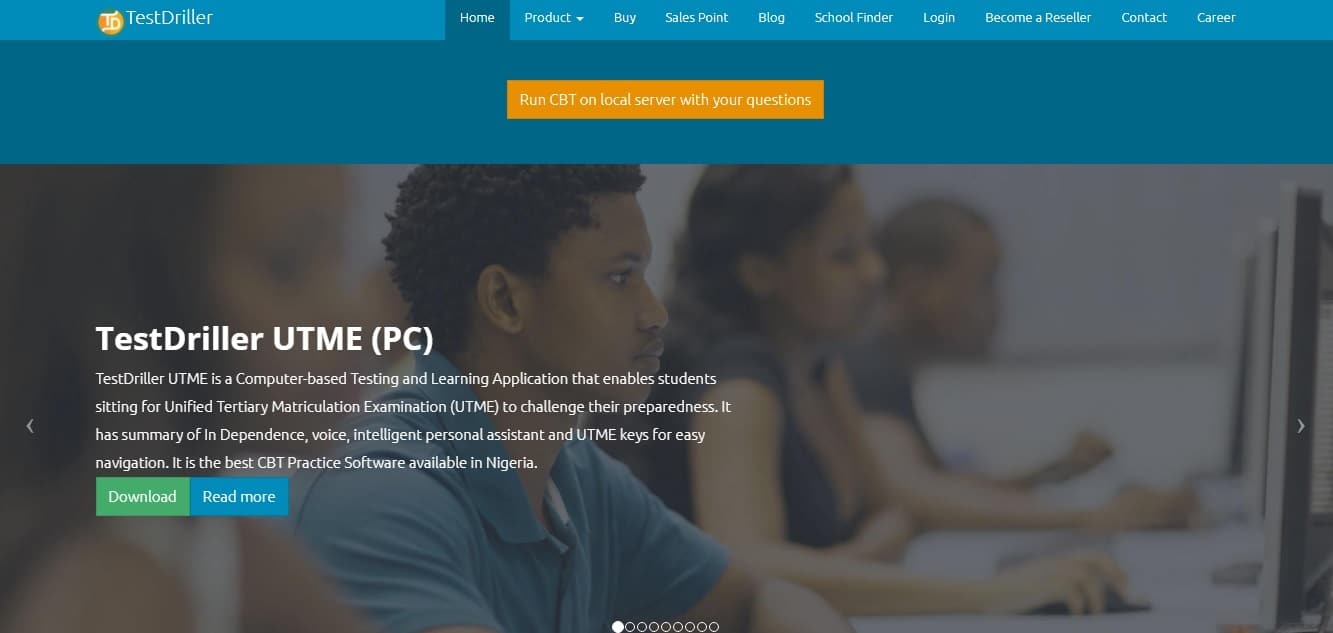 TestDriller UTME is a computer-based testing (CBT) and learning application for the desktop computer. Users of TestDriller products can practice both theory and objective questions online or offline.
TestDriller Android is the mobile version of both TestDriller UTME and SSCE. According to the founder, it has about 15,000 UTME and SSCE past questions. It also has the school finder feature. As a result, users can get information about Nigerian schools and the courses they offer.
MathSolver for Senior Secondary School helps to solve mathematical by providing adequate workings to arrive at solutions.  Asides this, the MathSolver is used to generate printable graphs and charts from mathematical functions or statistical data.
EnglishKit for Senior Secondary School is another product designed to help users improve their knowledge in the English Language. It contains idiomatic expressions, dictionary, proverbs and more. With the CBT Kit authors can convert their past questions (in paper or PDF) into a secured Computer-Based Testing Software that runs on laptops, desktops and Android phones.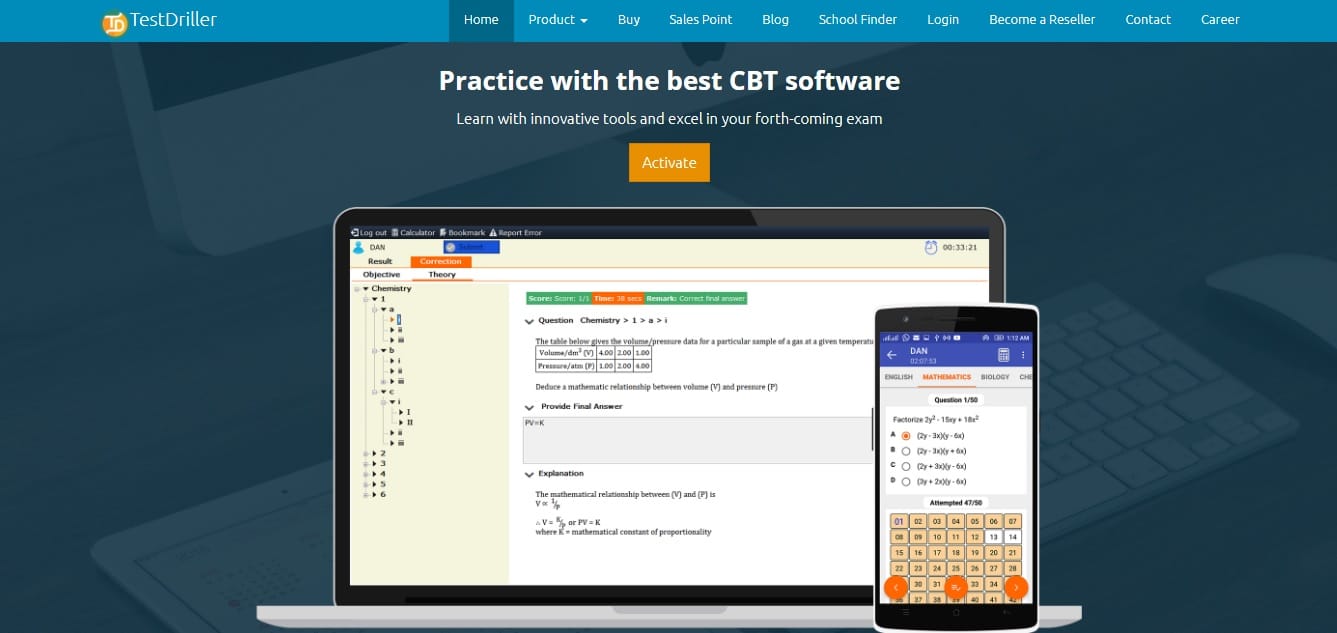 Competitors like  Exammate, Pass.ng, Get Higher Score and BrainFriend are already jostling for the same market attention. However, Daniel listed simple user interface, locally tailored contents, CBT performance analyser and more as their competitive advantage.
The team boasts of having the best system that enables resellers to partner with them. As a result, this has brought in over 100 sales point in 29 Nigerian states and sales of over 30,000 copies in 2 years.
TestDriller seems to have a lot to offer. Therefore, if you are a student or interested in partnering as a reseller, you may visit the web page to see which of their product suits you.
---
Discover new startups every weekday by noon (WAT) | Pitch your startup here.
---
Techpoint is conducting a survey of tech worker salary satisfaction in Nigeria. Please take just three minutes to fill this anonymous form. Thank you.