In Nigeria, a lot of irregularities surround electricity supply. They range from inconsistencies of the utility company to disturbances and pollutions caused by diesel generators. Little wonder a number of citizens have begun to consider better alternatives.
Knowing this, Peter Ojike founded Wavetra Energy. The startup provides homes and businesses with energy from solar systems by offering services such as system installation (be it solar and inverter), solar/energy evaluation and sales of automobile EU batteries.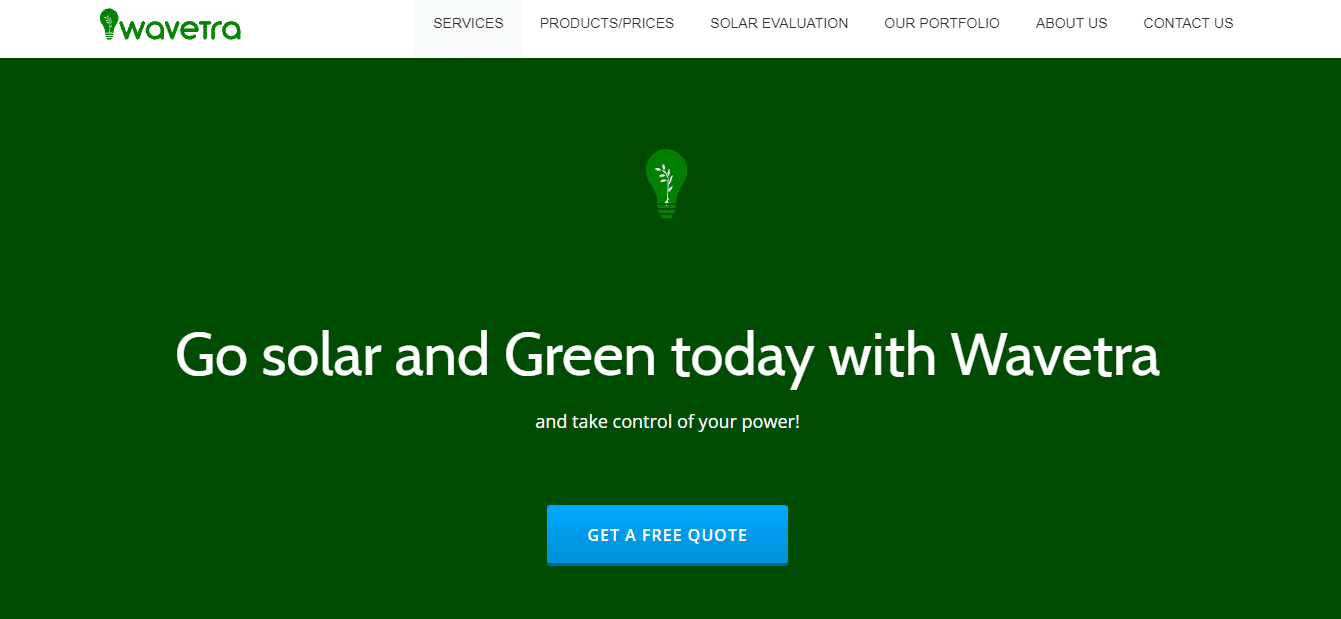 Wavetra Energy kicked off Operations on November 1, 2016, with Peter doubling as founder and project development specialist. According to him, Wavetra Energy aims to make energy stable, clean and affordable to all.
As a new entrant in Nigeria's solar energy system market, the startup banks on cleanliness, affordability and electricity stability as its unique selling point (USP).
We sell high-quality products. We presently entered a partnership deal that makes us the sole distributor of German Varta 12V/150Ah deep cycle battery with 15 years life span and we will eventually become the sole distributor of Varta Leisure batteries in Nigeria.
Having Austin Solomon as Logistics support specialist, the founder is sure to dominate the Nigerian market soon enough. This, he emphasised when he said: "we have a long term vision of establishing a manufacturing plant for solar electricity system components in Nigeria".
For more information about Wavetra Energy's operation, visit the website.
---
Discover new startups every weekday by noon (WAT) | Pitch your startup here.
---
Techpoint is conducting a survey of tech worker salary satisfaction in Nigeria. Please take just three minutes to fill this anonymous form. Thank you.