The week is loaded with so many events all over Nigeria and we have curated a list of tech events that will interest you. They are coming up between Monday, 24th July, and Monday, 31st July 2017.
ICTEL 2017
ICTEL Expo 2017 is a professional trade show that focuses on the ICT and Telecommunication industry. Organized by the Lagos Chambers of Commerce and Industry (the premier chamber of commerce in West Africa), ICTEL 2017 will take place in the city of Lagos, the commercial nerve center of West Africa. The aim of ICTEL is to encourage conversations and the sharing of opinions on innovations and trends as well as providing an excellent networking opportunity for business decision makers, innovation managers, start-ups, ICT academics, OEMs, venture capitalists, and other players in the Nigerian ICT sector. This is a place to get a comprehensive overview of trends, find new ideas, meet suppliers and providers face to face, network with other professionals and learn about new concepts effectively all in a convivial atmosphere.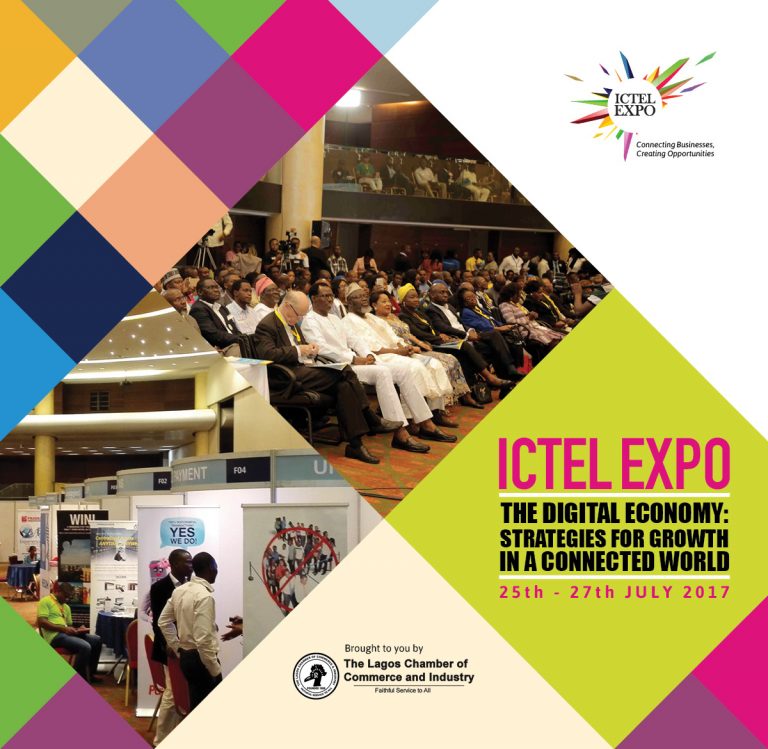 To register
Date: Tuesday, 25th - Thursday, July, 2017.
Time: 10AM.
Venue: Eko Hotels, Victorial Island
New Media Conference 2017
The New Media Conference is a convergence of new-media practitioners. The third edition of the conference holds on the 27 of July, 2017 at Four Points by Sheraton, Victoria Island, Lagos. Guest speakers for this event include popular Kenyan TV presenter, Larry Madowo along with Ms Olajumoke Okikiolu and Chude Jideonwo. Other notable personalities who will be at the conference include Tewa Onasanya (CEO, Exquisite Magazine), Bukola Adebakin (Director, TheFutureProject), among others. A master class session is scheduled to hold during the conference; with Bolu Essien as the session's facilitator alongside Adewale Yusuf (CEO, Techpoint.ng) and Toba Obaniyi (CEO, WhoGoHost ).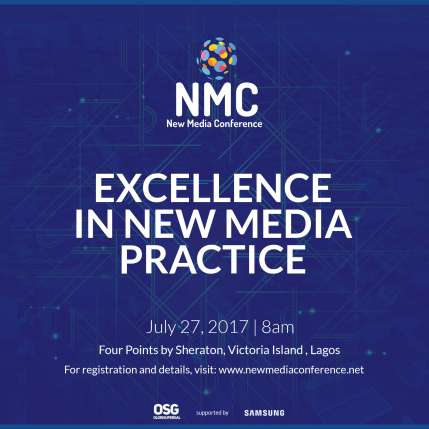 If you work in the media space, try to attend
Date: Thursday, 27th July, 2017.
Time: 8AM.
Venue: Four Points by Sheraton, Victoria Island, Lagos.
Coworking Conference
Coworking is redefining the future of work. Globally, over 1 million people work in Coworking spaces and the numbers keep growing.  In Africa, over 250 Coworking spaces have sprung up in the last 3 years and Nigeria has not been left out.  This year, Lagos will host Nigeria's first ever Coworking Conference! The conference will bring together entrepreneurs, innovators, service providers, operators and policy drivers, to explore the interesting opportunities the industry's explosion is creating and how to tap into it. Confirmed speakers are Debola Williams and Chude Jidenwo (Founders of RED Group), Kola Aina (Chairman/Founder, Ventures Park) and others.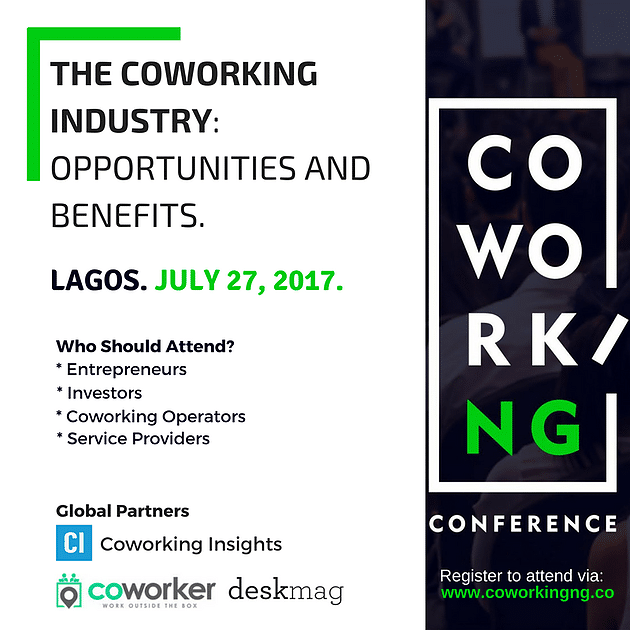 Book your self a seat here
Date: Thursday, 27th July, 2017.
Time: 10AM.
Venue: The IMAX Theatre, Film House, Lekki Phase 1
Women in Tech Meetup
The Women in Tech event is organized to bring all women in tech together to discuss challenges tech women face and how to surmount them. And why it is important to belong to a female-focused tech group. The event is organized by Facebook Developer Circles, Lagos.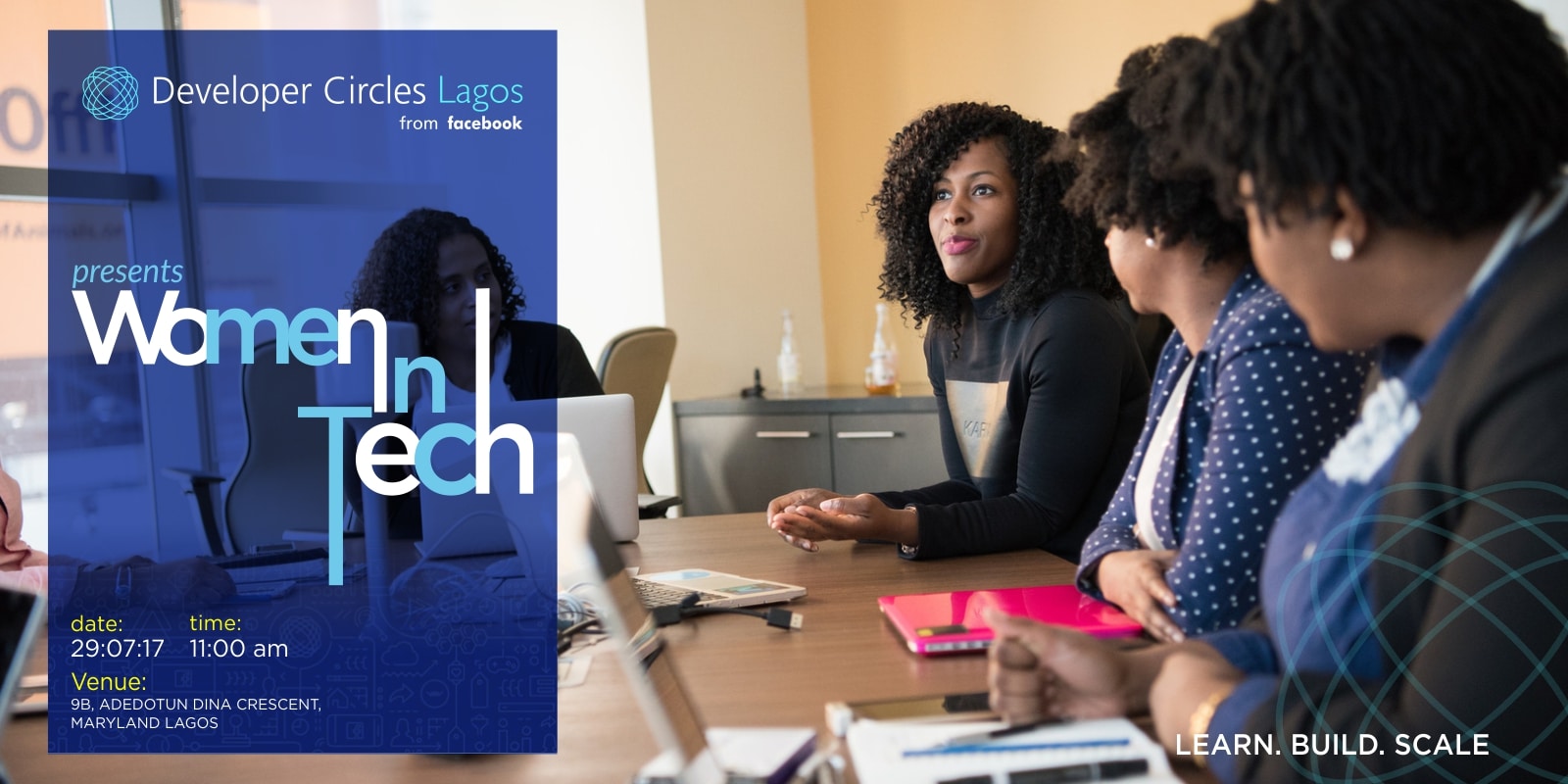 Register for the meetup
Date: Saturday, 29th July, 2017.
Time: 8AM.
Venue: 9B Adedotun, Dina crescent Maryland, Lagos.
Open Mic Africa
Open Mic Africa is a Pan-African tour organized by the Legatum Center at MIT to find and showcase Africa's top innovators while developing a dialogue among local entrepreneurs, investors, and MIT mentors. Highlights of the event include; inspirational talks from African entrepreneurs who have successfully taken their ventures to scale, workshops on understanding customers and venture pitch training. There will also be an "open pitch" competition where participants could win up to US$2,500.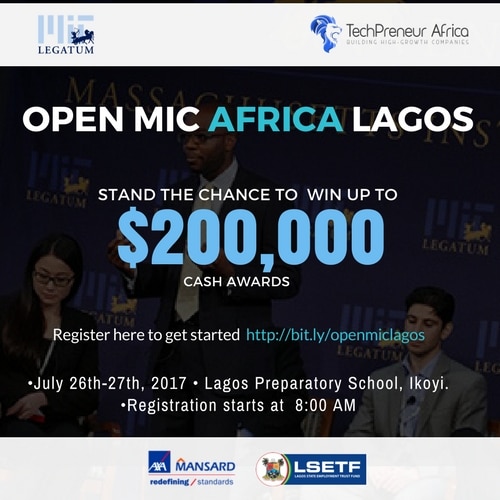 This is an opportunity for startups and innovators. If interested register.
Date: Tuesday- Wednesday, 26th - 27th July, 2017.
Time:8 AM.
Venue: Lagos Preparatory School, Ikoyi
Machine Learning with TensorFlow
Code Pyramid July meetup is centered around machine learning using TensorFlow. Being able to make near-real-time decisions is becoming increasingly crucial. To succeed, we need machine learning systems that can turn massive amounts of data into valuable insights. This session will teach attendees machine learning algorithms and how to implement solutions with TensorFlow. By the end of the session, attendees will be able to solve classification, clustering, regression, and prediction problems in the real world. It is organized by Code Pyramid.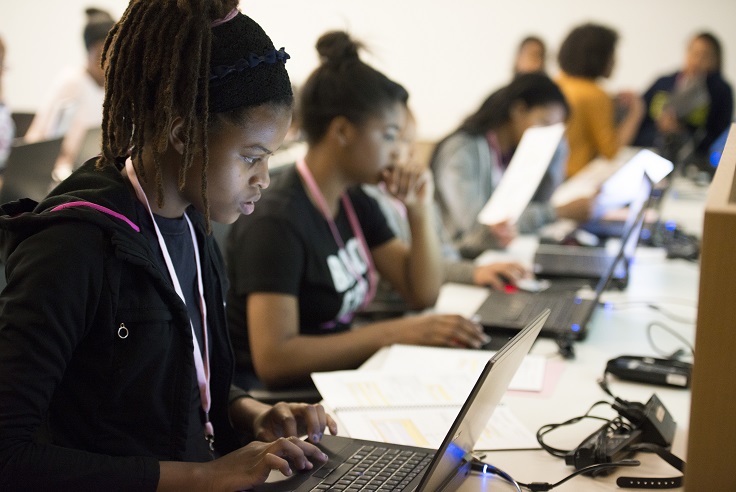 Register here
Date: Saturday, 29th July 2017.
Time: 1 PM.
Venue: ICT Center, Kano State Polytechnic
Tropika Summer Splash 2017
The Tropika Summer Splash 2017 is a lifestyle fair organised by Qeturah.com, a Lagos based social enterprise actively promoting Nigerian made products. Primarily, they are curated online marketplace that makes it easier for anyone to discover and shop for quality Made in Nigeria fashion, beauty and home decor brands. This Tropika summer splash is to promote and celebrate Nigerian made brands and businesses doing exception works in our local communities, building their brand equity. If you have items to sell, I think this is the best place to be.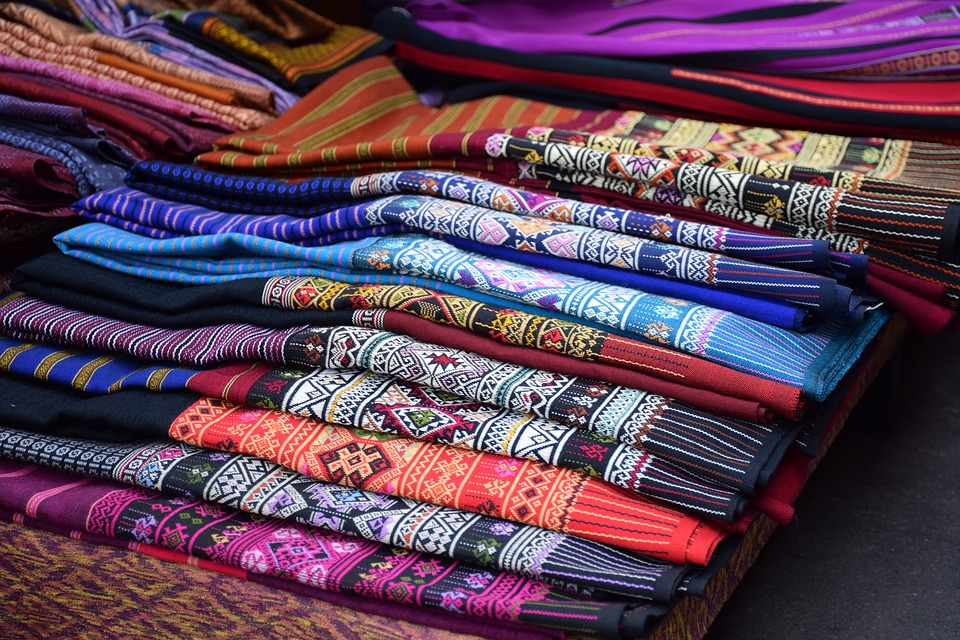 Register here.
Date: Saturday, 29th July, 2017.
Time: 1oAM.
Venue: The Lekki Coliseum,14, Providence Street, Lekki Phase 1
---
Events Teaser
Have something in common with your fellow attendees. It is incredibly helpful for beginning a conversation.
---
Editor's note: Are you organising a tech event? Tell us about it by filling this form.