The quest for a seamless way to share information led to the launch of Askafrika by Kazeem Omoniyi and Abdullah Olaniyan on January 1, 2017.
Askafrika adopts the question and answer approach to information sharing. The site aims to be the one stop platform for gathering reliable information in Nigeria and Africa at large.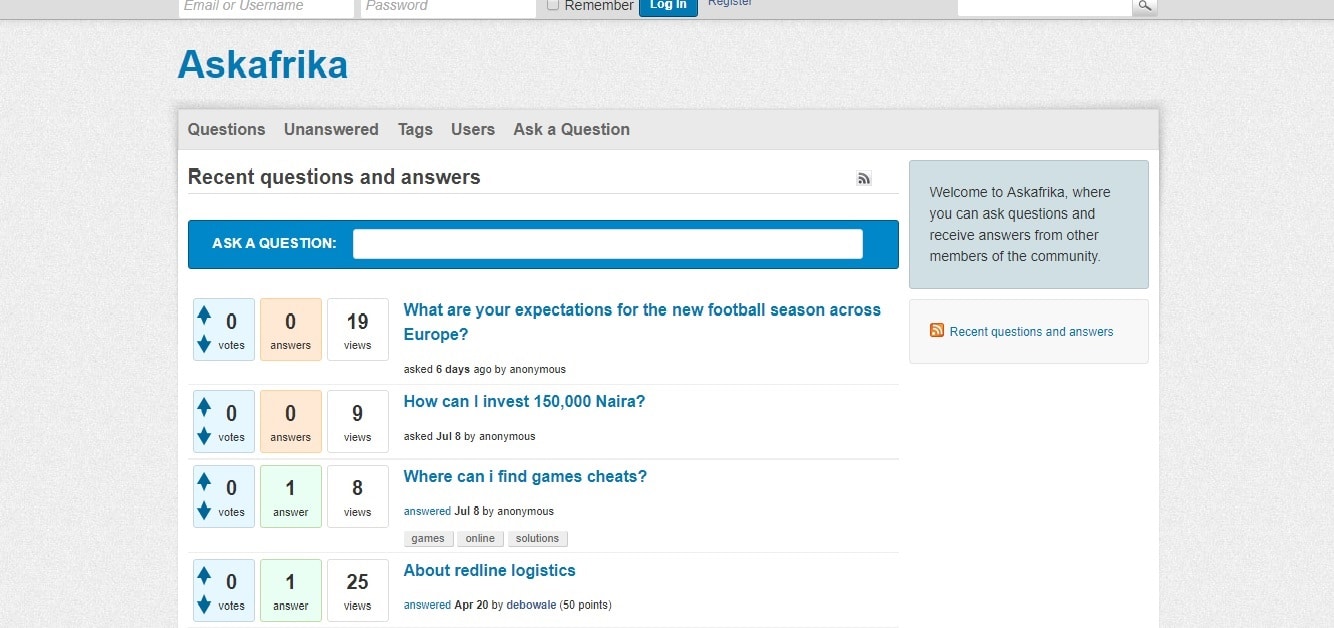 It is expected to be a go-to site for information that may be used. For example, a question concerning the cost of farm produce like onions can reliably be answered by a merchant in the North or someone really involved in the business.
Although the founder highlighted Nairaland as a competitor, unlike Nairaland, Askafrika intends to cover the entire African audience, not just Nigeria. Another contrast to Nairaland is, posts can be up-voted or down-voted. This will make it easier for administrators to pull down answers with very negative votings. One could simply describe Askafrika as the upcoming Quora of Africa.
To further facilitate user experience, topics with a high activity level will be featured -- pushed to the front page. And, users will be notified about new activities on the site.
Despite launch, the founders emphasised that the startup is still a work in progress. As such they are open to external investments. This will help them cover marketing costs, reach their target market more effectively and gain traction.
To experience the information sharing platform, visit the website.
---
Discover new startups every weekday by noon (WAT) | Pitch your startup here.
---
Techpoint is conducting a survey of tech worker salary satisfaction in Nigeria. Please take just three minutes to fill this anonymous form. Thank you.