Imogie Mubarak AbdulWahab, a self-taught designer, former design lead at Hotels.ng, UX/UI freelancer at Toptal and co-founder of Hauteapp gave up the ghost on July 9, 2017. He was 24.
Mubarak lost his life to a sickle cell crisis which he had always battled with. Recently, it struck him again, and he found his way to his home in Ilorin, Kwara state. He was getting better until a turn of events on a Sunday morning led him to be rushed to the hospital again. It is however sad that only Mubarak's dead body emerged after that.
Taqwa Ghazal, Mubarak's friend and fellow freelance designer gives an abridged account of the event:
A friend called me and told me Mubarak died that morning at the University of Ilorin Teaching Hospital. He has battled with sickle-cell all his life and when he told me he was sick again, I thought like always he'd pull through. He got sick about 3 weeks ago, and he was already getting better. When I spoke to him about 5 days ago, he sounded very healthy. He has since been buried according to Muslim rights yesterday in Ilorin. He is from Auchi, Edo state."
How Imogie Mubarak got into design
Imogie Mubarak started designing right from his days at the University of Ilorin where he was studying Computer Science. He did jobs such as election posters, logos for school mates. In his third year at the University, he hooked up with Mark Essien, CEO Hotels.ng. Working with Mark, as a graphic designer, he designed web banners and creative posters and then he moved fully into UI/UX design along the way. He soon became the design lead and ended up redesigning the entire website Hotels.ng. Imogie Mubarak left Hotels.ng in December 2016.
According to an inside source, his farewell party was such an uncommon one.
Mark and the guys threw him the biggest and best send forth party any staff ever received because he deserved it. He was hardworking, fun, diligent and you could rely on him. He had a great team spirit, and I dare say he was among the people who built the great work culture over there."
In September 2016 Imogie Mubarak started his small startup for fashion designers, Hauteapp.  Upon leaving Hotels.ng, he was working on scaling it, while taking on other freelancing jobs, thanks to Toptal.
 Toptal is globally renowned for accepting the top 3% of the world's talent on their platform. Giving their strict screening exercise and highly strenuous assessments they subject applicants to, being enlisted on Toptal as a freelancer is another notable feat achieved by Mubarak. One that very few Nigerian freelancers can boast of. His diligence definitely paid off here.
One of his closest friends, Nosakhare Obaseki buttresses this:
When he left Hotels he went full freelancing, Went through the rigorous test at Toptal. I remember very well when he was doing all the interviews. It was a 5 stage test. He crushed each stage and then he got in. To my knowledge, when he joined, he was the only Nigerian designer there.
Another close pal of his (and probably protege) shares a heartfelt eulogy for Mubarak in a medium post:
When I was seeking my first industrial experience with Hotels.ng it was Mubarak. When I got it, it was Mubarak. When I faltered, it was Mubarak that was there for me AGAIN! And we had something in store we were supposed to work on fam." --  (Read more ... )
Moments with Imogie Mubarak
Mubarak with the attendees of the Product Hunt Lagos meetup at hotels.ng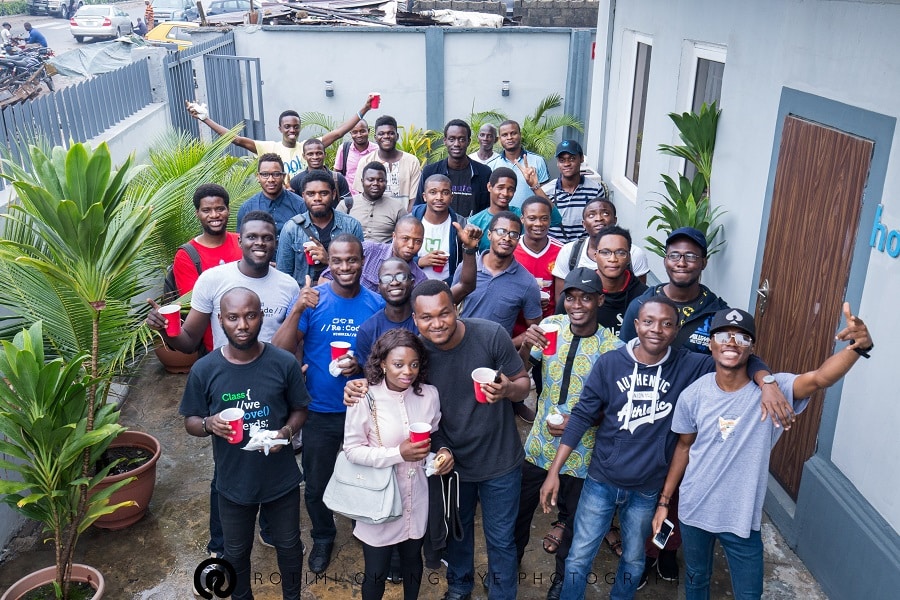 With friends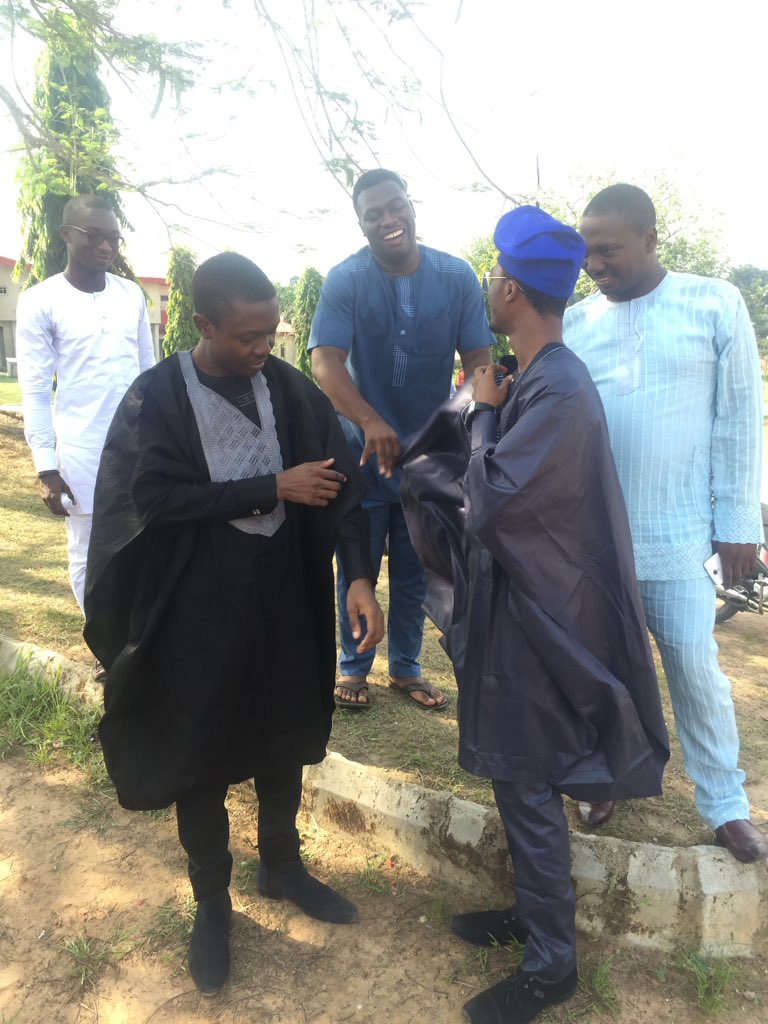 Mubarak, sharing what he knows best
The stylish Mubarak himself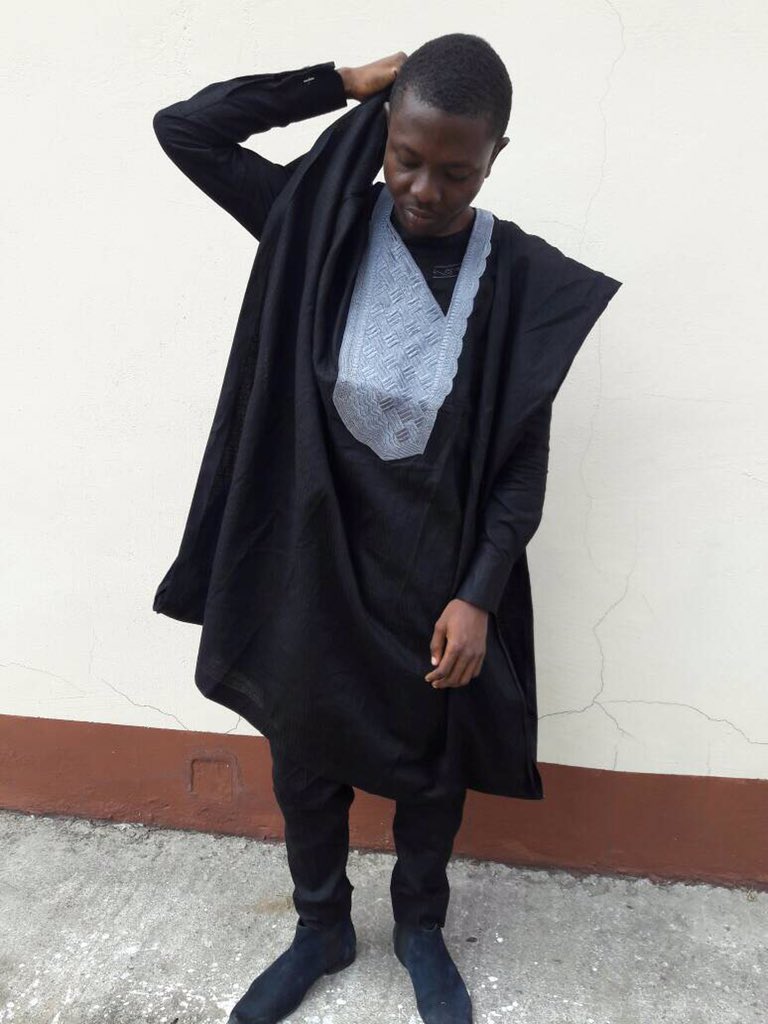 That time he was at Covenant University, HebronsLab
This is a picture of @imogiemubarak changing lives with design at @CUHEBRON.

Rest well, brother! pic.twitter.com/89rBxGLZo0

— Christian Nwamba (@codebeast) July 9, 2017
He also taught some UI/UX designers at Switch
He was even an ambassador for forLoopNigeria
You were a friend, a brother, a world class designer, a passionate teacher, a @forLoopNigeria ambassador & and a community aficionado. https://t.co/3n0fZtRPAt

— Odogwu HorsePower (@unicodeveloper) July 9, 2017
Notable works of Imogie Mubarak
He designed for SureGifts, Protech, Hotels.ng,  and also worked with  Fonelabs, Switch, WriteRack, Buffrspace, Paystack, Justbuild, Gidicompare, Truppr, forLoop Nigeria, AffliateMonkey and a lot more.
Adewale Abati, a close friend of his emphasises his selflessness:
He had always been selfless, right from school. Anonymously sponsored many programs and events. No one I know has ever had a bad experience with him, even with terrible clients as he freelanced a lot. I have multiple stories but I'm really incapable of sharing them now.
People have said stuff but I'm never gonna say goodbye brother. There is literally no Ace w/out you. Thank you for everything @imogiemubarak pic.twitter.com/CO8yH9x6DE

— Adewale ★ (@Ace_KYD) July 9, 2017
Many others express their heartfelt grief
Muburak was one of the best designers I've ever worked with.

The world just lost a talent. 🙁

— SF (@segunfamisa) July 9, 2017
Your beautiful smile will never be forgotten!
Your incredible love for people you care about, will never be forgotten!
RIP Mubarak 💔😢 pic.twitter.com/nzlOJFbtMu

— Rotimi Okungbaye (@rotimiokungbaye) July 9, 2017
A Twitter tribute by TechCabal in honour of Mubarak
A tribute to Mubarak - a brother, friend, helper, and great designer
What we do while waiting to die
Just in February, he pinned this tweet to his profile. Could he have suspected the unforeseen?
Living is what we do while waiting to die

— The Tekunin (@imogiemubarak) February 29, 2016
Farewell note
Dear Mubarak, you may have let us know that your work here is done, and gone on a journey of no return. However, on behalf of the Nigerian tech community, we want to let you know that you did a great job while here and your legacy lives on. We will remember your zeal, warmth, smile, passion and talent.
Taqwa Ghazal, Mubarak's friend and fellow designer makes a last remark, "He will definitely be missed by some many people. You couldn't be in a room with Mubarak and it'd not be fun. He has so much life in him."