In a bid to promote and project writers within and outside Nigeria, Akinmosin Kolawole founded PremierWrite on March 10, 2017.
PremierWrite is an online platform that connects writers to the right audience. It is more like a community for readers, authors and business owners seeking creative content providers.
We are building a platform where a writer can build their profile from zero to hero level and leverage their popularity by bidding and accepting offers from our clients as a freelance writer.
How to leverage PremierWrite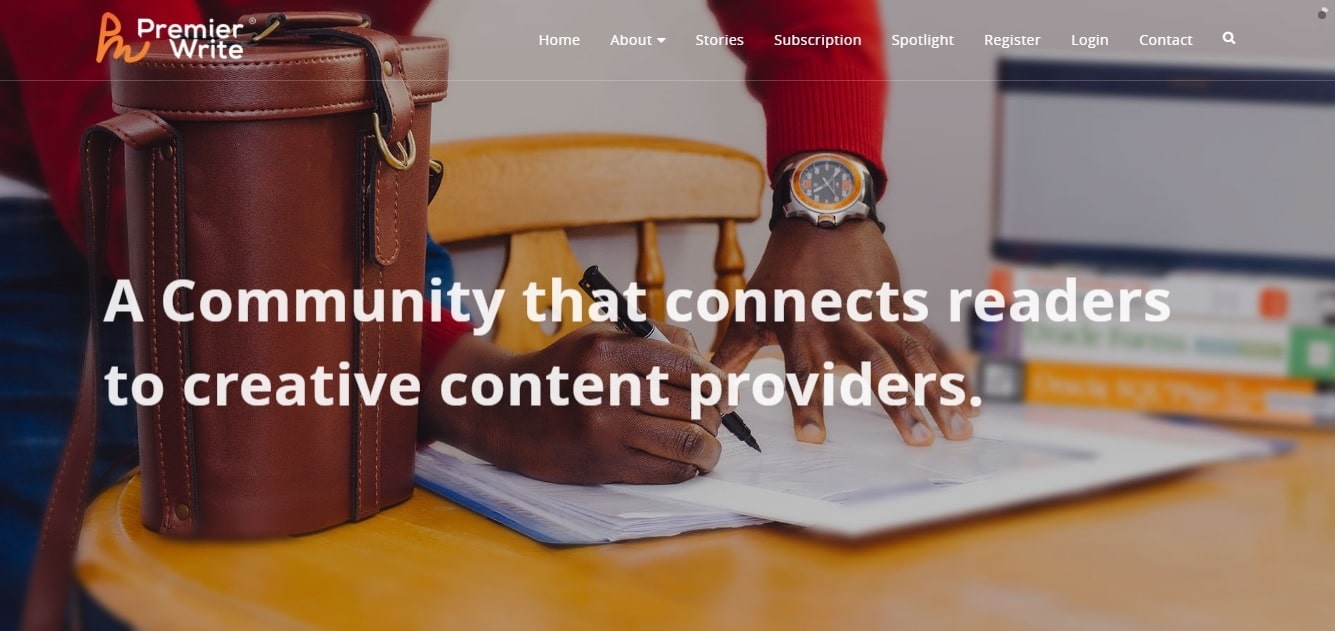 Writers and business owners can benefit from the platform. As a writer, you get to make some extra cash by bidding on projects in your niche. For business owners, besides the ability to filter through profiles of writers, you can also get PR agency level writing projects at cheaper rates.
No thanks to the stiff competition out there, local writers can attest to the difficulty they face when sourcing for projects on foreign platforms. This is an ordeal Kolawole intends to ameliorate.
According to him, the platform isn't confined to the shores of Africa. Hence, he is bent on extending reach to an international audience in no time. Should PremierWrite deliver on this, it would be easier for local writers to showcase their works -- probably, worth -- on the global scale. However, one thing Kola didn't mention is the how he will make sure that only qualified writers are enlisted on the platform.
If you wish to leverage PremierWrite, visit the website immediately.
---
Discover new startups every weekday by noon (WAT) | Pitch your startup here.
---
Techpoint is conducting a survey of tech worker salary satisfaction in Nigeria. Please take just three minutes to fill this anonymous form. Thank you.