Yesterday was a rainy day and I was scheduled to moderate an AMA session with MAX founders, Chinedu Azodoh and Adetayo Bamiro. Knowing how Lagos could be when it rains, my colleagues and I were just a button away from full-blown panic. But we were saved when the MAX guys walked in about 10 minutes before the appointed time, biker's style.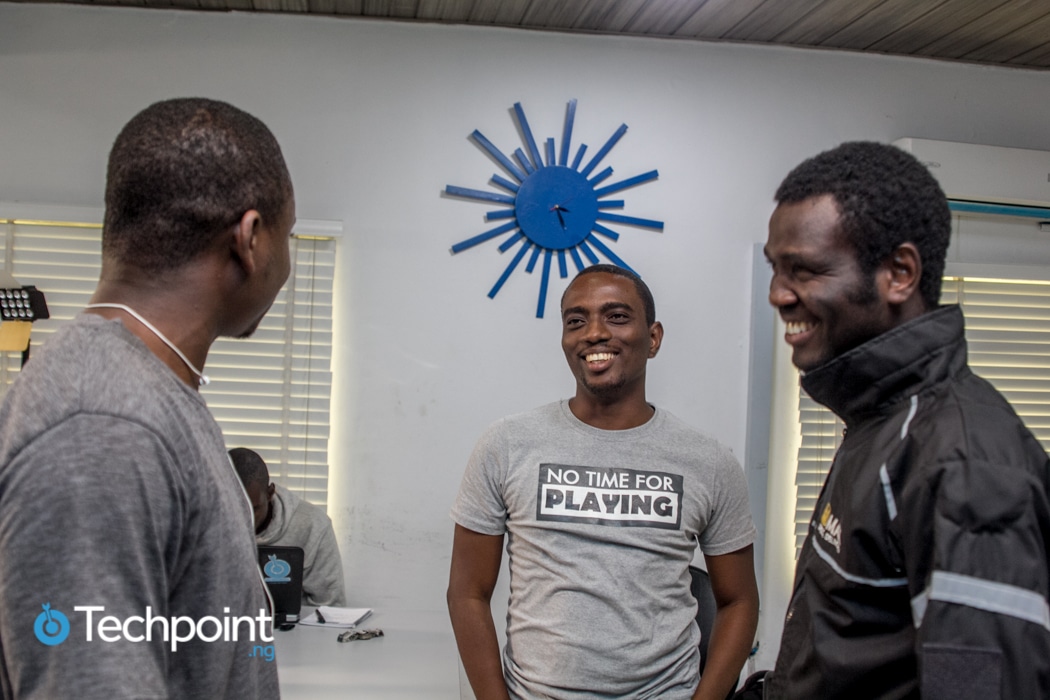 Tayo was wearing a near-complete biker's outfit, where the only thing missing was the helmet, while Chinedu, aptly named 'Goliath' spotted a pair of heavy-duty boots. So it was only natural that my first question was "did you guys bike down here?" They both laughed. They did not bike down to Yaba, but they have biked professionally for a year now.
By 2 pm, we were ready for the TPAMA, where they talked about their products, lack of fears and philosophies.
Watch the full video session
https://www.facebook.com/techpointdotng/videos/1573262299381715/
During and after the AMA, they both shared several interesting insights. Here are my favourites.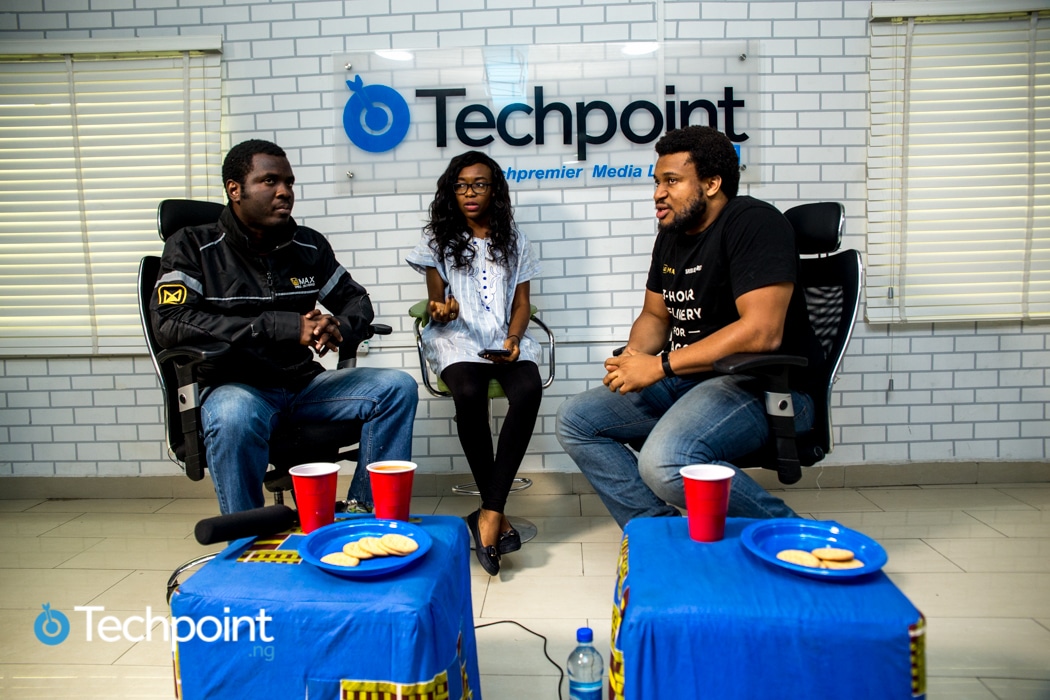 Moving back to Nigeria to start a business
We burnt the bridge behind us...
Chinedu: "If I didn't come back to Nigeria, who would? I went there to get an education, but I had to make a change and the only way to do that was to be here. I am also an only son, although my parents are not old, I know they want me close. So I want to be geographically closer to them, so that I can be a 'model son', although I'm a big rebel.
Tayo: In MIT and Harvard, we used to have tons of African conferences, and everybody would turn up like "Oh we love Africa, we want to help Africa." But when it was time to ask "Who's going back to Africa?", they would all disappear. But next year at the same conference, you'd see them all there again. We've heard that most of them come to those conferences to look for spouses anyway.
There are a few people who have such love for the continent that they are willing to transition and move back. Chinedu and I had that, so it was just very natural to connect on a deeper level than folks who thought Africa is this nice place on the planet, where you send some money to help people.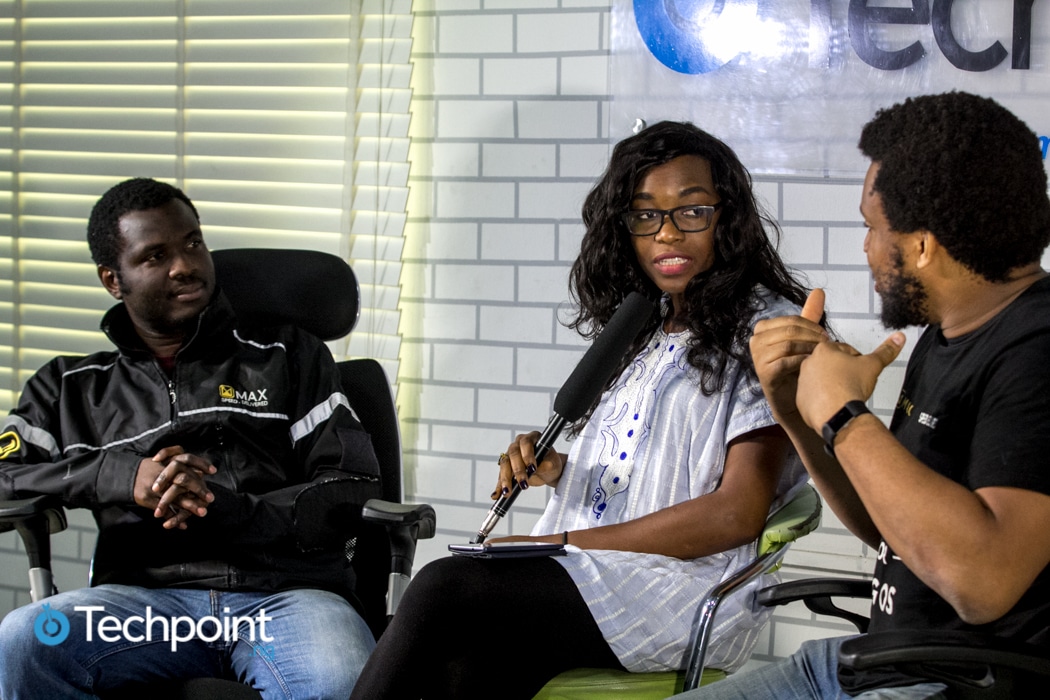 The Africa stereotype
Beyond making money, we want to change the narrative of this continent.
Tayo: When you are in the States, people try to massage your ego, but you know deep down within you that they are trying to treat you nicely because they feel that you are from the part of the world that doesn't matter. I hear former governor, Dr. Peter Obi said he went to school in the US and they were doing a class on the global economy, they didn't talk about Africa. When he asked his professor why he did not talk about Africa, he said "I didn't talk about Africa because Africa does not matter. It is not on the global map."
When you hear stories like that, it kick-starts something in you. We are committing our lives to building this continent.
Telling your brand story and hiring quality staff
Substance  is more important than the hype
Chinedu: Most startup founders don't know how to tell their stories. If you don't sound convincing, how do you intend to market your brand to potential investors and clients? It is important to craft a good sell-able story for your brand which is marketable to the public.
Tayo: Finding mission-driven people is a challenge for us. Paying people too little or too much does not really affect performance that much. Pay them too little, they are disgruntled, they don't focus on your work. Pay them too much, they feel proud and bossy and they don't really add a lot of value. Paying a good salary is not a debate. But finding people who want to solve a problem is rare. Most Nigerians have been pushed into the survival mode. But what it takes to build something extraordinary or enduring is thinking about leaving a legacy, not how to survive.