SolidPractise is a web, Android and iOS app, that allows students access to past questions on their mobile phones. It was launched by Michael Soetan in October 2016.
In a bid to facilitate the app's essence, past questions of examinations such as WAEC, JAMB etc, are made obtainable for students even without internet access.
We believe one can practice for exams on the move and still get the very best without being constrained by internet access or electricity or the limits of your computer cable.
How SolidPractise works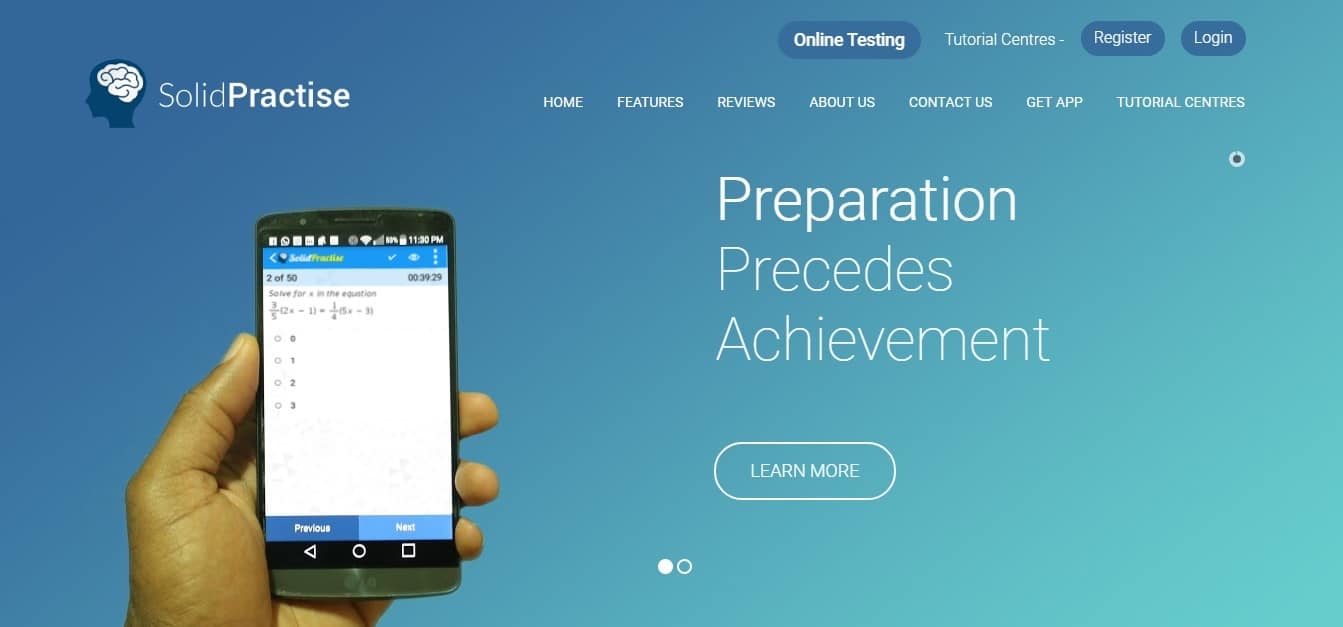 After downloading the app, users can search for any past questions -- from 1999 till date -- of their choice. According to Michael, the app has over 23,000 past questions, which have been downloaded by close to 2000 students.
Michael does not fail to highlight what makes SolidPractise stand out from similar apps. Asides its offline work mode, it also has a "tutorial centres locator" feature.  This helps students to locate tutorial centres closest to them.
Are you a student seeking a cost-effective way to access past questions? Visit the website to try out SolidPractise.
---
Discover new startups every weekday by 12 noon (WAT) | Pitch your startup here.
---
Techpoint is conducting a survey of tech worker salary satisfaction in Nigeria. Please take just three minutes to fill this anonymous form. Thank you.