The topic of diversity and inclusivity in technology has been discussed as business as usual, however not a lot of progress has been made in moving the needle. Disillusioned with how little progress was being made in creating a safe space for techies and gamers online, the AlterConf was birthed more than 4 years ago to address this need.
AlterConf is a travelling conference series that provides safe opportunities for marginalised people and those who support them in the tech and gaming industries. By highlighting the powerful voices and positive initiatives of local community members, the conference builds hope and strengthens the community's resolve to create safer spaces for everyone.
The conferences go beyond the limited definitions and basic discussions of diversity to create a deeper, more nuanced conversation. Each conference features a wide range of speakers delivering critical analysis of tech and gaming culture and presenting their vision for what the community can be.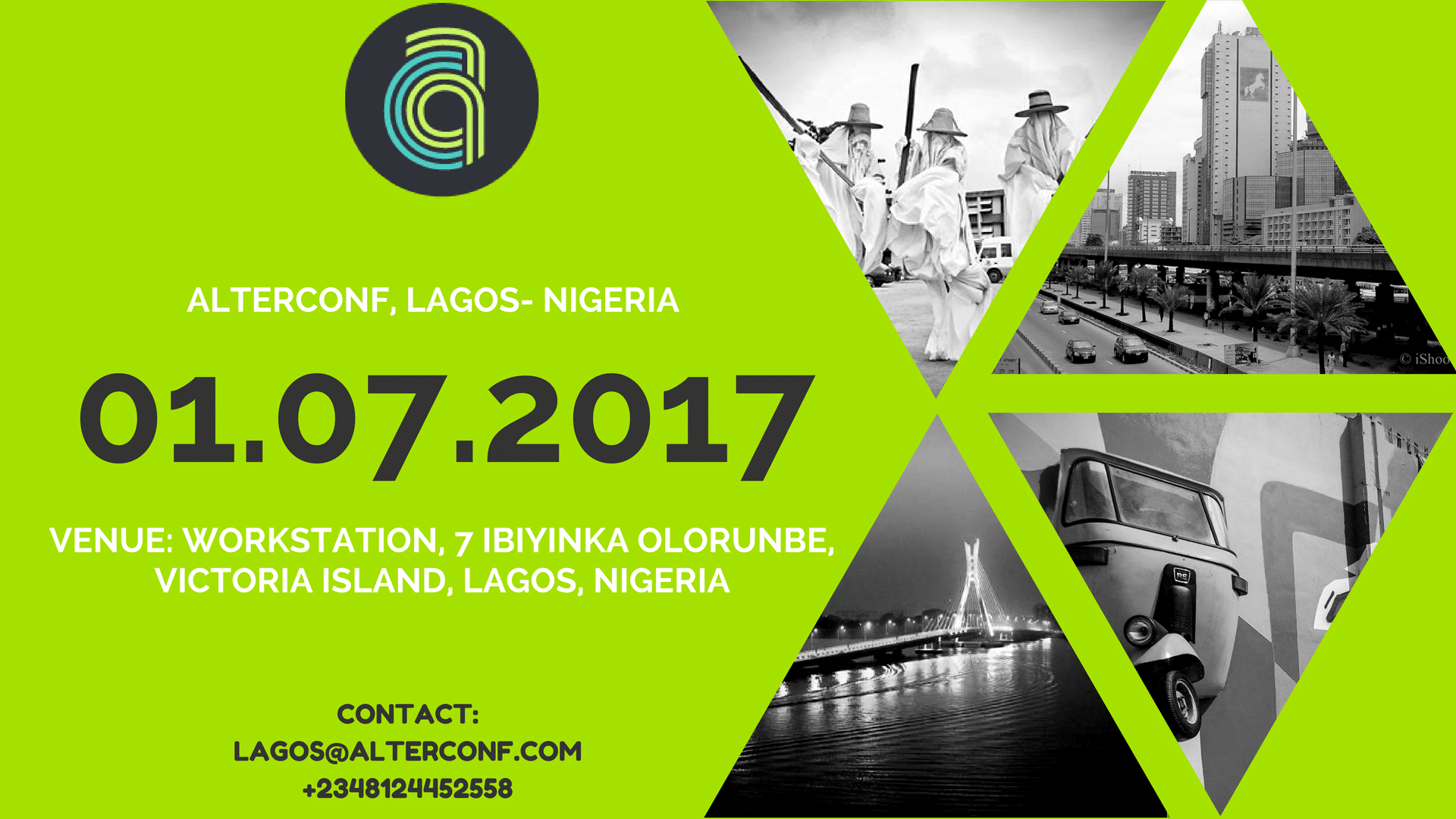 AlterConf has already held over 16 global events in New York, Dublin, Toronto, Cape Town, most recently in Chicago and the Lagos edition is scheduled tomorrow,  Saturday, July 1 2017.
According to the Founder of AlterConf;
 "As a programmer myself, I was seeing some beginnings to the conversations around diversity and inclusion, but I felt that the conversation was being artificially limited to a 101-level.I wanted to create a space where any marginalised person could talk about their experiences, their work, and their ideas for the future of the industries-

Ashe Dryden, Founder AlterConf
Headlining the Lagos edition of the Conference include; Aniedi Udo-Obong, (Programmes Manager, Sub-Saharan Africa for Google), Adewale Yusuf (CEO, Techpoint.ng), Celestine Omin (Senior Technical Consultant, Andela), Anie Akpe (CEO, Ibom LLC), Ashe Dryden (Founder AlterConf), amongst others.
The details for the AlterConf in Lagos include:
Date: Saturday, July 1st 2017
Venue: Workstation, 7 Ibiyinka Olorunbe, Victoria Island, Lagos, Nigeria
Time: 8.00am
This is a pre-registered conference, tickets can be purchased.