Launched on the 1st of March 2017, TourArch is a platform that allows tourists to find choice tour locations around Nigeria.
The idea was conceived in late 2015, somewhere in South-Eastern Nigeria, by a handful of entrepreneurs (Ezeibekwe Ogechukwu Kingsley Founder/CEO,  Afolayan Adeleke, Co-Founder/COO, Ejekam Chioma, Head of Media) who are looking to raise the profile of tourism in Nigeria.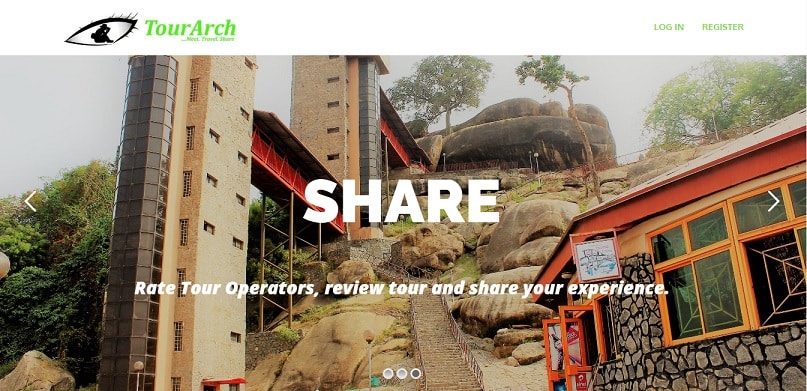 The team has ambitions to expand TourArch, beyond the borders of West Africa, to the African continent and around the world in due time.
"It's a dream we have begun looking to actualise," Ezeibekwe affirms, "We've been to these awesome places and put up descriptions based on our experiences. That way, we give you a mental picture of what it's like there and offer you the best preparation for a trip."
Not limited to just listing tour locations, TourArch also hooks potential tourists up with cool tour operators -- guides if you would. The platform currently lists about eight tour operators and ten tour locations.
For all it seems, TourArch might be playing in an uncharted terrain. According to the CEO, "We don't really have direct competitors. There is no platform which currently offers the services we do."
He is however quick to highlight tour operators as their indirect competitors. A possible collaboration with these supposed competitors may just pave way for the platform to own the market completely.
If you would love to find out interesting things about places you would love to visit, TourArch's website is a good resource.
---
Discover new startups every weekday by 12 noon (WAT) | Pitch your startup here.
---
Techpoint is conducting a survey of tech worker salary satisfaction in Nigeria. Please take just three minutes to fill this anonymous form. Thank you.