In 2016, the National Bureau of Statistics (NBS) revealed that the FCT and Lagos State reported a total of 58,566 crime cases. In Lagos State alone, 246 persons were murdered, 542 vehicles stolen and 486 armed robbery suspects arrested between December 2015 and November 2016. Also, 162 rape/defilement cases and 51 kidnapped cases were recorded while 179 crime cases were prevented due to security operatives in Lagos. As much as we can say the Lagos government is doing a lot to combat crimes, it is far from perfect.
Isn't it demeaning, as a country, that we have series of criminal cases that go unnoticed; seemingly flying underneath the radar up until the day the perpetrators get caught? How many of these unlawful acts have gone deep into our fabric as a nation? These are the questions that beg for answers.
The alleged notorious kidnap kingpin, Chukwudi Onwuamadike A.K.A Evans' case is not any different. We have seen him being paraded by the Police countless times than we can remember. During this short time of his arrest, several revelations have been made, including the#FreeEvans campaign on Twitter, which by the way is a fundamental problem and a discussion for another day.
In the process of consuming all these information, I began to wonder what exactly was going on. I engaged a lawyer friend for some insight. This is what he had to say:
"The provisions of the Constitution are clear. Where a person is arrested for an offence, he can only be detained for a maximum of 24/48hours within which he should be charged to court. After the specified timeline, the detainee ought to be released if no charge is brought. If however the crime alleged is a capital offence then the law enforcement agency in question can detain beyond the 48 hours period. This is also provided for by the Constitution.

So the question that is left unanswered is whether or not kidnapping is a Capital offence. Bear in mind that a Capital Offence is one punishable by death, and yes, kidnapping is a capital offence. So the police are well within their rights to keep him detained. An application for Bail may be made to the Court, but no reasonable judge would grant the application unless exceptional circumstances are proved. He has not been convicted. He still enjoys a presumption of innocence and his guilt must be proven. In the eyes of the law, he is still innocent."
Still unsatisfied with why the police are slow to charge Evans to court, since the allegations against him can be proven, I began to dig deeper. Why could Evans not have been apprehended in the 7 years of his criminal terrorism?
We analyse the parties involved
Telecoms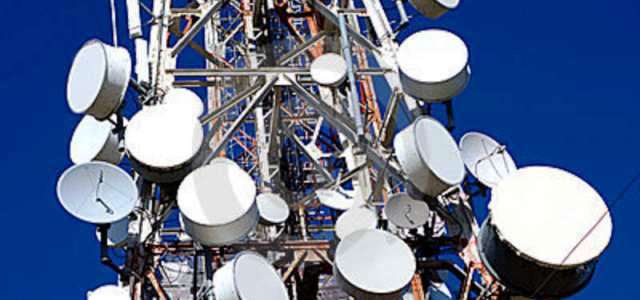 It was disclosed that Evans used three phones – two of which reportedly cost ₦2.4m and ₦2.6m respectively – with anti-tracking features to frustrate his arrest. Reliable police sources also disclosed that the billionaire-kidnapper had 126 registered SIM cards. The SIMs were bought at the famed Computer Village at the rate of ₦1500 per SIM. Such a number of pre-registered SIMs is too much for a miscreant in Computer Village to have access to. How then were these SIMs acquired?
We went undercover to a popular telecoms operator in Nigeria. During the course of our investigation, a young man walked in with a pack of at least 50 SIM cards to register at once.
The doorman asked him to wait while he went in confirm from a centre agent if it was possible to register the SIMs. A few minutes after, he came back with a response
"My boss said it would be stressful imputing names. So what we are going to do is give you our booklet, go and write the names and fill all the necessary places. Bring it back when you are done."
The booklet contains necessary information required to register SIMs. A sensitive company property was handed over to a complete stranger on a platter. This stranger in question is the one who will likely sell pre-registered SIMs to guys like Evans. Following this revelation, I managed to get comments from a ranking staff of a popular telecom operator who said
"We know there are guys like that selling the pre-registered SIMs in markets and various places. The police is helping us catch them. We are not to blame for things like this."
I also found out that it is possible to thumbprint as many times as possible in the process of registration. What this means is that there is no system that cross-references thumbprints. These miscreants know there is some form of loophole in the system and they are exploiting it.
If you follow this trajectory, the reason for registration of SIMs is defeated. We have been in the business of registering SIMs since 2013 and we are yet to get it right. For example, last year, MTN was fined a huge sum of money for accomodating pre-registered subscribers . Yet, fines like this have proven ineffective in dissuading the occurrence among telcos.
Essentially, telcos can be blamed for indirectly aiding and abetting crimes.
Banks
For years, the banking sector has been part of various scams; Evans' case is no different. One of the major crimes levelled against him is the abduction of James Uduji  from whom he collected a ransom of $1.2 million. The question is, how did he know his victim could afford to pay a huge sum of money without someone in the bank or an insider close to the victim revealing such information?
Even though Evan's wife has been untruthful so far, she made mention of the fact that GTB staff members regulalry visited her husband. This begs the question; what sort of transaction would warrant bank officials visit you at home? In every major crime, there are always insiders who assist the perpetrator in making their execution seamless. This most likely is the case with Evans. So far, Evans has not called out names of people who are working in is crime network besides his teammates that they go on operations together.
How thorough is the police investigation that is ongoing? Have they followed the monies? Is Evans using a particular branch to move cash? Is he stashing cash at a location? Has the location been found and swept under the carpet? Where are the monies?
The police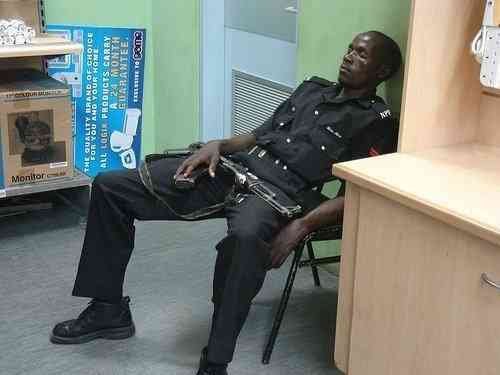 One of the major serial killer cases in the US, in recent times, is that of Lonnie Franklin Jr. -- A.K.A Grim Sleeper -- whose arrest came by chance when his son was apprehended and police took a DNA swab from him. While we must applaud the Nigeria Police Force for apprehending Evans, we must not forget the underlying fact that they are under-equipped with the right technology.
Besides the fact that they lack the right technologies, several factors would hinder their development. One of the major setbacks would be the absence of a unified database. We can't apprehend criminals if we don't have a unified database where DNA, fingerprint, facial recognition records and so on can be accessed.
Punch reportsed that Evans owned 11 phones but only 3 were recovered; a Thuraya and two different Vertu phones. They all contained anti-tracking features. Thuraya and Vertu are satellite phones that are difficult to track and Evans reportedly purchased the Vertu phones for ₦4.6 million.
According to the Nigerian police, they tracked him through the other phones as the satellite phones were impossible to find.
The Nigerian Police does not have sufficient technology to track criminals -- not much has been done to remedy that. What does the SSS in Nigeria Do? Do they have the necessary skills, gadgets, weaponry and technology to go on covert operations such as this? How is the Nigerian Police fighting crimes relating to technology? Are they seeking help from the private sector who have access to some form of resources?
These are all questions begging for answers. Maybe with the Evans' case, the government can wake up and find answers to them. But we have highlighted the likely accessories to Evans' crimes.
What do you think?
Feature Image: Naij.com
---
Techpoint is conducting a survey of tech worker salary satisfaction in Nigeria. Please take just three minutes to fill this anonymous form. Thank you.