MediServe is a web app that allows individuals to access healthcare services and information from its directory of professional service providers.
February 10, 2017, saw the launch of the startup with Olufemi Okunlola (as Founder), Hezekiah Adeyemi (as CTO) and Okikiola Okunlola (as Business Development Manager).
As observed by Olufemi, lack of access to information on good healthcare providers in Nigeria is a massive and growing problem. Hence, he decided to step in and remedy the situation. The result of his decision is MediServe.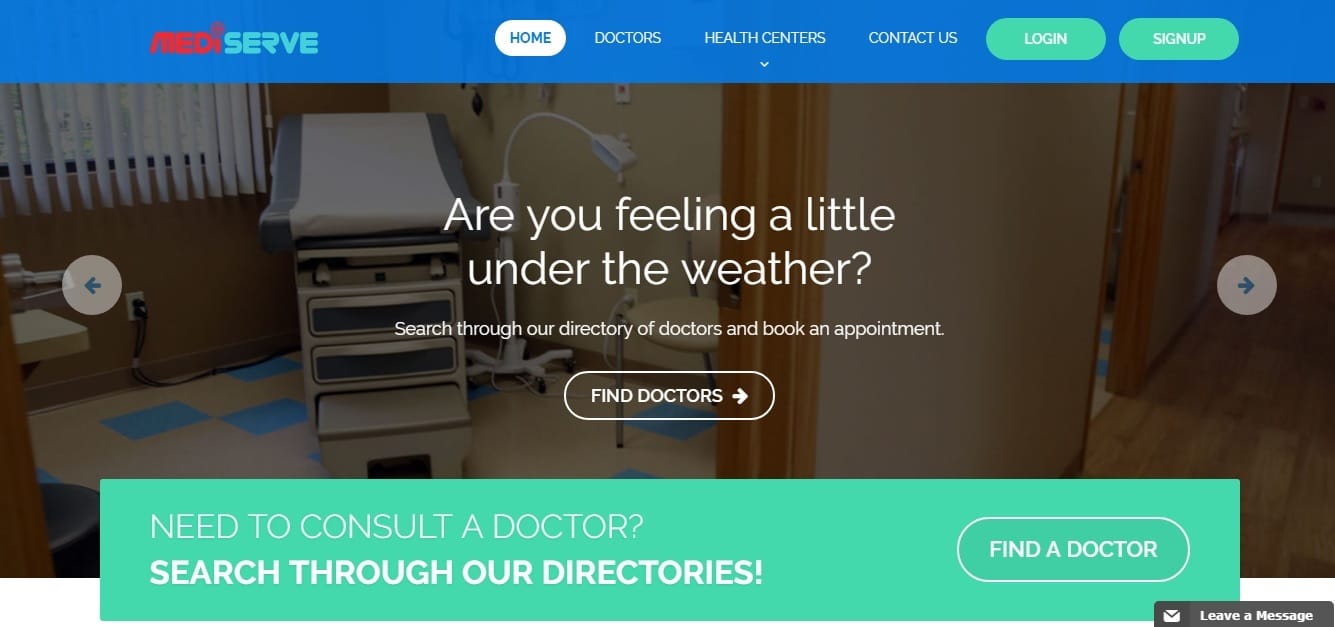 According to the founder, the online platform has a comprehensive directory of medics, therapists, psychologists, specialist, surgeons, private health centres, and primary healthcare centres around the country.
We are creating a system that verifies the delivery of health services, also creating a very strong knowledge base to encourage research culture. We believe every Nigerian deserve access to quality health care services, regardless of class. Mediserve bridges that gap by providing smart solution towards a breakthrough in information gathering, research, treatments, and communications with healthcare providers in Nigeria.
How MediServe works
Users can signup on the platform, search through the database of medical practitioners and hospitals, then consult and book appointments. Anyone can have online access to these providers via their smartphones or computers at any time of day. The platform also has an online community where users can interact concerning health issues. While it connects individuals to trained medical hands, it also enables owners of private health care centre to get enlisted on the platform.
Would you like to connect to medical practitioners on MediServe? Visit the website to get started.
---
Discover new startups every weekday by 12 noon (WAT) | Pitch your startup here. | Photo Credit: RHiNO NEAL via Compfight cc
---
Techpoint is conducting a survey of tech worker salary satisfaction in Nigeria. Please take just three minutes to fill this anonymous form. Thank you.