This week, we have curated a list of tech events that you should consider attending. They all are happening from Monday, 19th June to Monday, 26th June, 2017.
De-Risking the Deal: Angel Investing in Science and Tech Startups
This event is a live webchat with Marcia Dawood, a startup investment expert. She would be answering questions about how Angel investors can provide funding and also help with product development, market research, building a management team and developing a viable business model.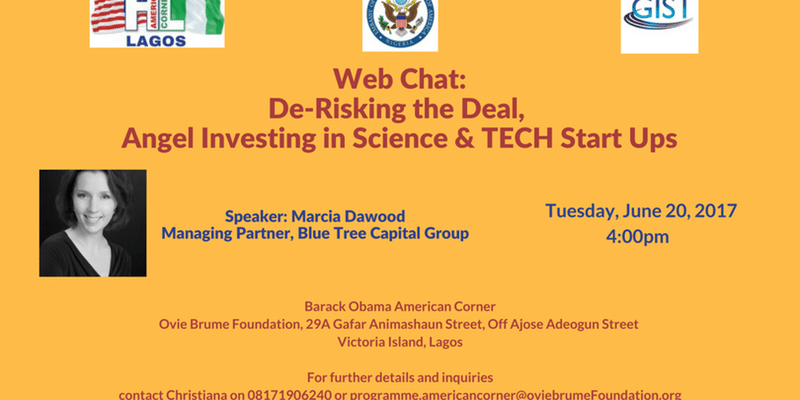 Any interested persons can register.
Date: Tuesday, 20th June, 2017.
Time: 4PM.
Venue: Barack Obama American Corner, Ovie Brume Foundation, 29A Gafar Animashaun Street, Off Ajose Adeogun Street, Victoria Island, Lagos, Nigeria.
G3 Meetup: Game Development Techniques for Beginners
G3 is a monthly meet up for programmers, publishers, designers, illustrators, indie developers, storytellers, sound engineers and everyone involved in the process of bringing a game to life to discuss issues related to the mobile games development in Nigeria and Africa.
The theme for this month is 'Game Development Techniques for Beginners'. The session will be facilitated by Kwaku Tabiri of Leti Arts. Interested persons should register to reserve a spot.
Date: Wednesday, 21st June, 2017.
Time: 5:30PM.
Venue: 58 Raymond Njoku Street, Ikoyi, Lagos, Nigeria.
Social Change Summit 2017
Social Change Summit by CcHub is set to take place this week.This year's Social change Summit seeks to explore more people in Africa can be connected to opportunities that will help them move up the social ladder to a higher socio-economic class. Opportunities around education, employment and entrepreneurship will be explored at the summit.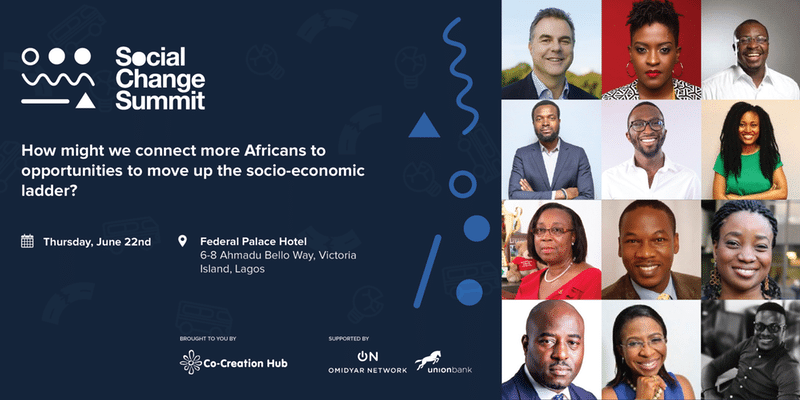 To reserve a spot at this year's Social Change Summit click here.
Date: Thursday, 22nd Junne, 2017.
Time: 8AM.
Venue: Federal Palace Hotel, Ahmadu Bello Way, Victoria Island, Lagos, Nigeria.
Girls with GRIT Hackathon
Girls with GRIT Hackathon is an initiative by GRIT Systems Engineering to encourage girls in tech. The event which is strictly for girls will give attendees the opportunity to show case their skills in any of embedded systems design, web design/development, app development and Internet of Things.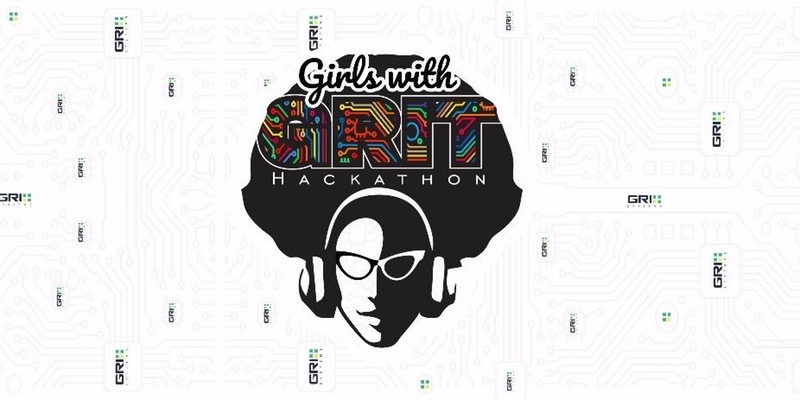 The girls will be grouped in teams and will work on hardware or software projects depending on their choice. Prizes and Internship offers will be given to outstanding participants.
To participate in the hackathon, register now.
Date: Saturday 24th June - Monday 26th June, 2017
Time: 12PM.
Venue: Galpin Suites hotel, 55c, Adebisi Omotola Close, Victoria Island, Lagos, Nigeria.
. . . .
Editor's note: Are you organising a tech event? Tell us about it by filling this form.