Rilwan Akeyewale and Olajide Ayinla co-founded Wash.and.Carry to provide on-demand mobile car wash and laundry services to clients in Lagos. The team officially launched services on May 1, 2017.
What inspired Wash.and.Carry was the busy lifestyle of most working-class people in Lagos, observed by the founders. Since majority or the working-class spend between 8 - 12 hours in the office, they barely have the time for their car cleaning and detailing. Most times, these busy clients are forced to leave their vehicles at the mercy of gatemen or security guards who have very little or no professional experience in handling auto detailing and cleaning services.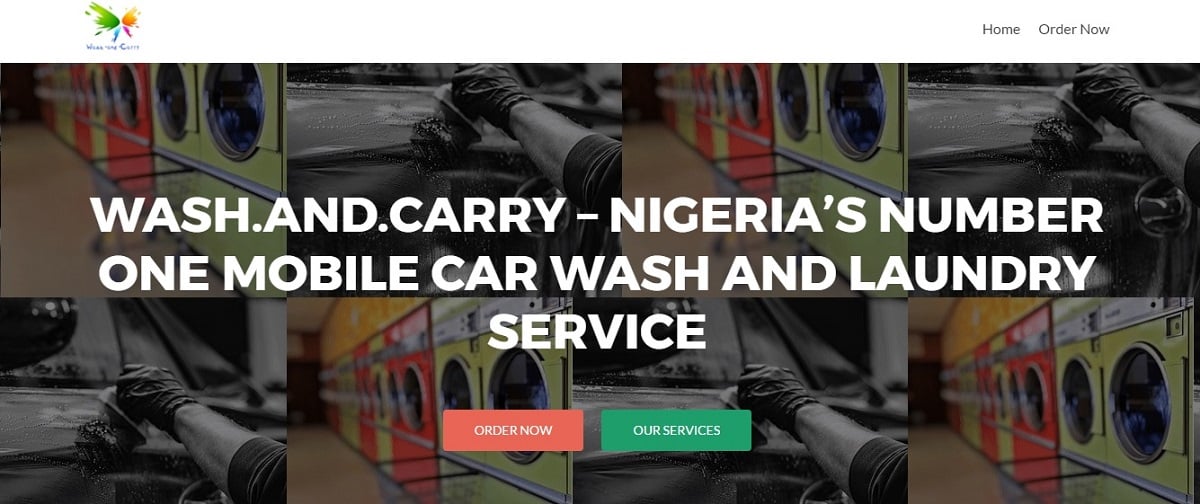 Hence, Wash.and.Carry was initiated to ameliorate this obvious challenge by affording clients the opportunities to access their services without having to leave their work desks.
How Wash.and.Carry works
Clients can make requests via the mobile app, website or through a phone call. Upon customer's request, the closest valet (from their team of professional valets) will be matched to the client. The matched valet then proceeds to contact the client immediately. Payments are made either by cash or direct from clients' credit cards.
The team, fully aware that services of this sort are not new in Lagos, peg their competitive edge on quality service delivery, value and easy accessibility -- this is especially because of their strategically positioned professional valets throughout Lagos.
Would you want to patronise these services? Visit the website to get started.
---
Discover new startups every weekday by 12 noon (WAT) | Pitch your startup here.
---
Techpoint is conducting a survey of tech worker salary satisfaction in Nigeria. Please take just three minutes to fill this anonymous form. Thank you.