In November 2016, the Lagos State Government announced plans to train 1 million school students by the year 2019. Every project has a timeline that makes it attainable and the timeline on the Code Lagos project was beginning to falter so questions had to be asked.
On a national level, the national identity card by the National Identity Management Commission(NIMC) is one example you can relate with of an ICT project that did not ever completely take off.
For these two projects that were started, there are a hundred ICT projects in Nigeria that died on paper and news stories. The worst of them are those that gulped millions of naira or dollars in the process of not working. Time and relevance to subject matter will not allow us examine these countless examples.
During Nokia's visit to the National Information Technology Development Agency (NITDA), its Director General Dr Isa Ali Ibrahim Pantami said 'failure to consider our peculiar problems is one of the reasons that IT projects fail in the country.'
Even though there is a political ambiguity to Dr. Patanmi's comment, you cannot help but agree completely with him. There is a general mediocre approach to the execution of projects in Nigeria, but this rot is more pronounced when it is related to ICT. Maybe because ICT is still a relatively new area. But if anybody is out there, here are three painfully simple pointers that make ICT projects in Nigeria linger too long or never reach execution.
Unrealistic goals
At the concluded 2017 Digital Africa Conference and Exhibition. Acting President, Yemi Osibanjo reportedly said Nigeria will build a $1 billion ICT company to boost indigenous technology. As exciting and innovate as this prospect sounds, it is hard to visualize its actualization from any perspective. Maybe this myopia is caused by a lack of faith or just being plain realistic. There are tens of ways to begin boosting indigenous technology in Nigeria that do not require a billion-dollar start.
Most ICT projects in Nigeria are marred from the go by unattainable end goals and figures.
When Google announced it had trained a million Africans, they made a big revelation. Bunmi Banjo the wonder woman behind the project at Google revealed they wanted to start out very big but decided to surpass a 1 million mark first.
If Google with all its reach sets a 1 million trainee goal, the Lagos State's Code Lagos should have started at a lower number and worked its way up. Even though I understand some of these numbers have political backings, things will never work if they are not checked.
Politics
Speaking at an event last year, Plateau State's Deputy Chief of Staff Silas Vem made a sad but not surprising assertion. The state had deployed over 7 payroll solutions and was in the process of deploying another. Apparently, each administration came in and attempted to upstage the other by trying to do something new; wasting money and hampering development in the progress.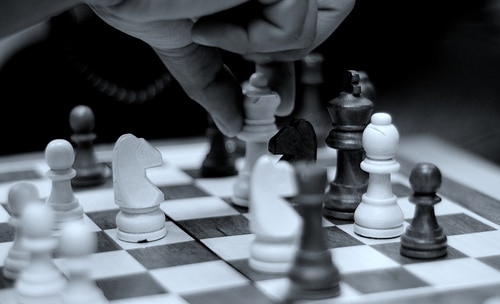 The problem is not unique to Plateau State. In most states in Nigeria, most administrations are sworn in and want to add a personal touch to (an) existing glamorous fad(s); and it is currently ICT.
These subtle campaigns and ego trips are undertaken without regard to progress made by the past administration.
Misfits
Scores of tech startups and technology-oriented companies spring up everyday in the budding tech ecosystem and even outside it, yet ICT projects are still bundled in with others and splashed on the classified pages of newspapers. Most aspects of ICT cannot be necessarily hacked as they require professional expertise and experience to execute.
Handing ICT projects to inexperienced contractors and managers will be putting square pegs in round holes and no progress can be made when this happens.
There are probably a hundred other technical reasons ICT projects in Nigeria stagnate and ways to fix them, but the aforementioned are straightforward.
If you have any solution for the government to accelerate ICT projects that is so simple it does not require a single line of code, share in the comments section.
---
Techpoint is conducting a survey of tech worker salary satisfaction in Nigeria. Please take just three minutes to fill this anonymous form. Thank you.