On Monday, the House of Representatives committee on telecommunications summoned the CEOs of service providers MTN, Glo, Airtel, Etisalat and Intels Nigeria over the massive loss of jobs in the telecoms sector.
This move was as a result of recent mass-sacking of employees by these companies without justifiable cause. In the past few years, the telecoms sector has laid off employees in hundreds and in some cases, without prior notice. In 2014, Etisalat Nigeria reportedly sacked 200 employees , Glo sacked 54 of their engineers in July 2016 while Airtel was reported to have sacked 30% of its workforce for restructuring purposes in November 2015.
The most recent of this occurred in May when MTN dismissed 280 of its employees across Nigeria. Intels, the only non-telecom company summoned by the house sacked hundreds of employees at intervals in 2016.
Mass employment termination in Nigeria is however not peculiar to the telecommunications sector as seen in the case of Intels. Jumia reportedly laid off 300 employees in 2015 without prior notice. Nigerian banks -- which are the usual suspects regarding mass employment terminations -- sack employees on a regular basis and the list goes on and on.
The case of job insecurity in Nigeria
It is often said that government jobs are the most secure. While this may be true, there are still a number of private companies which offer job security to their employees.
That being said, mass employee termination in Nigeria is mostly experienced in the private sector. Many employees have gone from being employed one minute and unemployed the next, with no prior notice. Let us not even begin to talk about how poorly some organisations treat their employees. Some employers do not pay employees' salaries promptly,  prevent them from forming unions and taking sick leaves and holidays -- all of which are against the Nigerian labour laws.
The labour laws that protect employees are however continually being ignored by employers because we live in a country where laws are made but rarely implemented. Therefore, employers can treat their employees unfairly, sack them without prior notice and get away with it.
In 2009, MTN Nigeria sacked 63 employees and barred them from related employments in rival companies for four years in every African country MTN has investments in, invoking the restraint of trade clause which the employees signed during the course of their employment.
The restraint trade clause is a common contract around the world, however, four years is an unfair duration of restriction on the part of MTN. Lengthy restrictions as this are not exactly illegal but they can be voided by the court of law when they are unjustly issued and considering other factors.
This is one in thousands of cases where employees rights are violated. Sadly, in most cases, employees do not know their rights and even when they do, they may not be able to afford to file lawsuits against unfair employers.
What is the Nigerian government doing about this?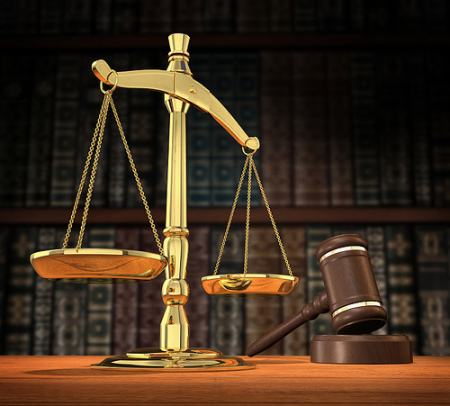 For one, the summoning of the heads of telcos by members of the House of Representatives shows that the lawmakers seem interested in righting this wrong.
In January, the house unanimously supported a proposed amendment of the Labour Act of 2004 to make further provisions for the compulsory registration of all foreign employers of labour in Nigeria and to sanction companies who go against the directive. However, will they be able to see this through?
If the government is able to enforce the Nigerian labour laws to the letter and persecute erring employers, more Nigerians will be guaranteed job security.
Until the government is able to take appropriate steps to close the gaps in the Nigerian labour laws, more employees would be dismissed wrongfully, contributing to the already increasing unemployment rate in Nigeria.
Sadly, the number of Nigerian labour laws advocates and the Nigerian Labour Congress (NLC) cannot get justice for all the thousands of Nigerians who have been and will be dismissed unjustly.
---
Techpoint is conducting a survey of tech worker salary satisfaction in Nigeria. Please take just three minutes to fill this anonymous form. Thank you.