The newest addition to the Tecno range of smartphones is the DroiPad 7D; a 7-inch tablet. The Tecno DroiPad 7D is a successor to the DroiPad 7C released last year.
There is a review unit of the DroiPad 7D here for our viewing pleasure. Here are pictures and a description of what is in the product box.
Specifications
7.0 inches IPS screen
2MP secondary camera with flash
5MP primary camera with flash
3,000 mAh battery
Android 7.0 Nougat
3G Supported
Quad Core Processor
1GB RAM, 16GB internal expandable memory
Unboxing
A white cardboard box houses the smartphone and other accessories.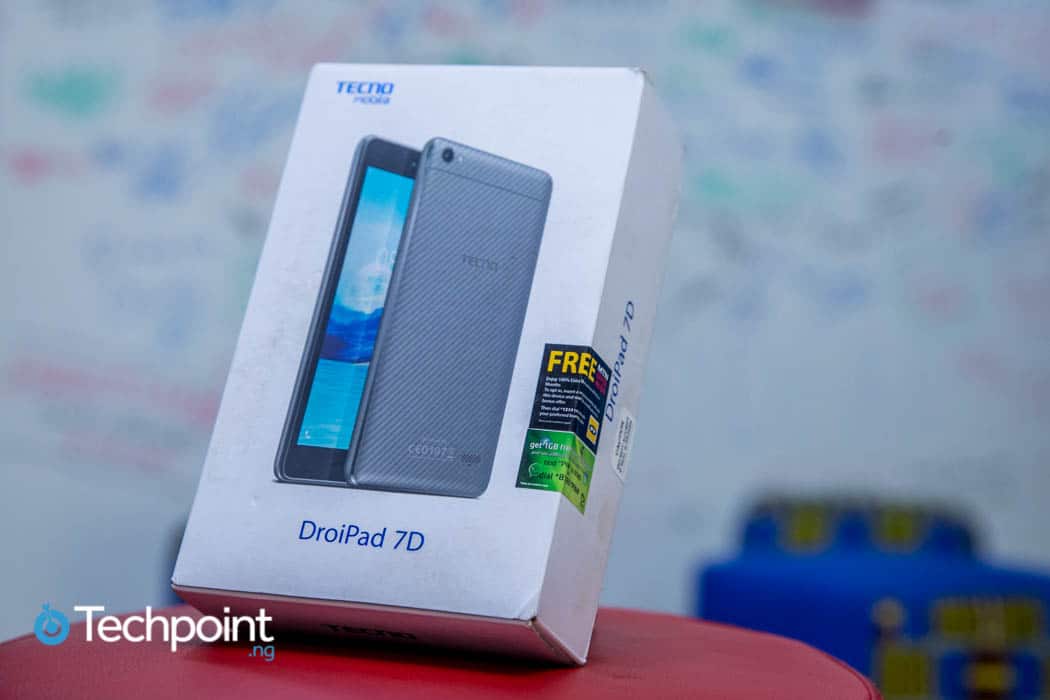 A unit of the Tecno DroiPad 7D greets me on opening the box 
Inside the box itself, I find the following; 
1 Unit of the Tecno DroiPad 7D
1 USB cord
1 Charger head
1 Warranty card
1 User guide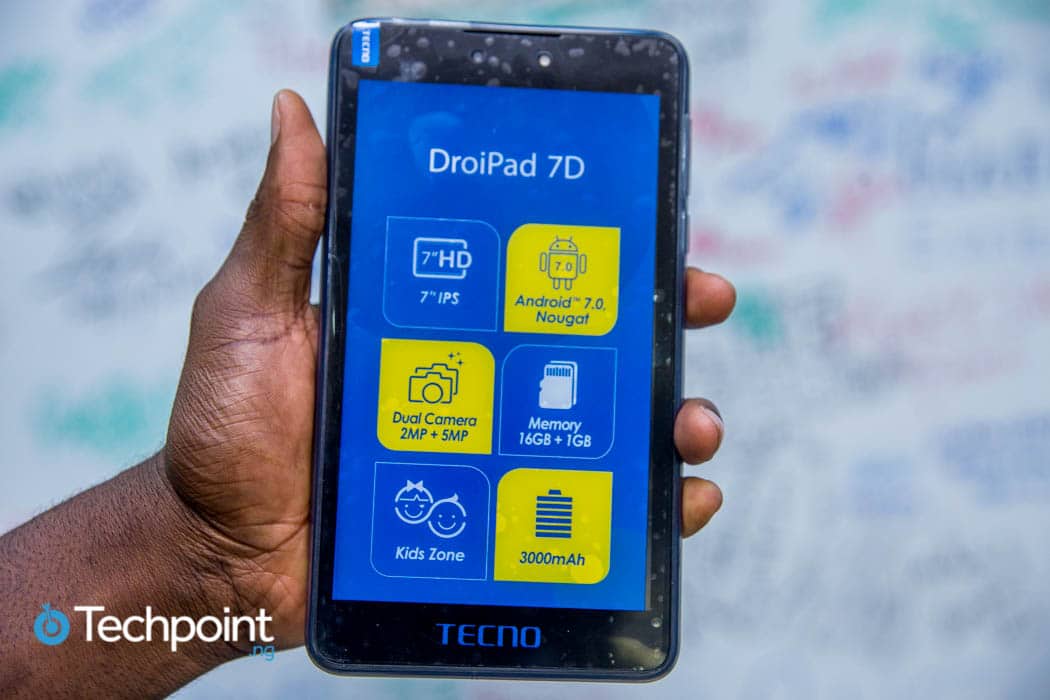 The Tecno DroiPad 7D is a rectangular smartphone like most regular tablets. I peel off the multi-colored temporary scratch protector covering the screen. 
And a rubber casing around the Tecno DroiPad 7D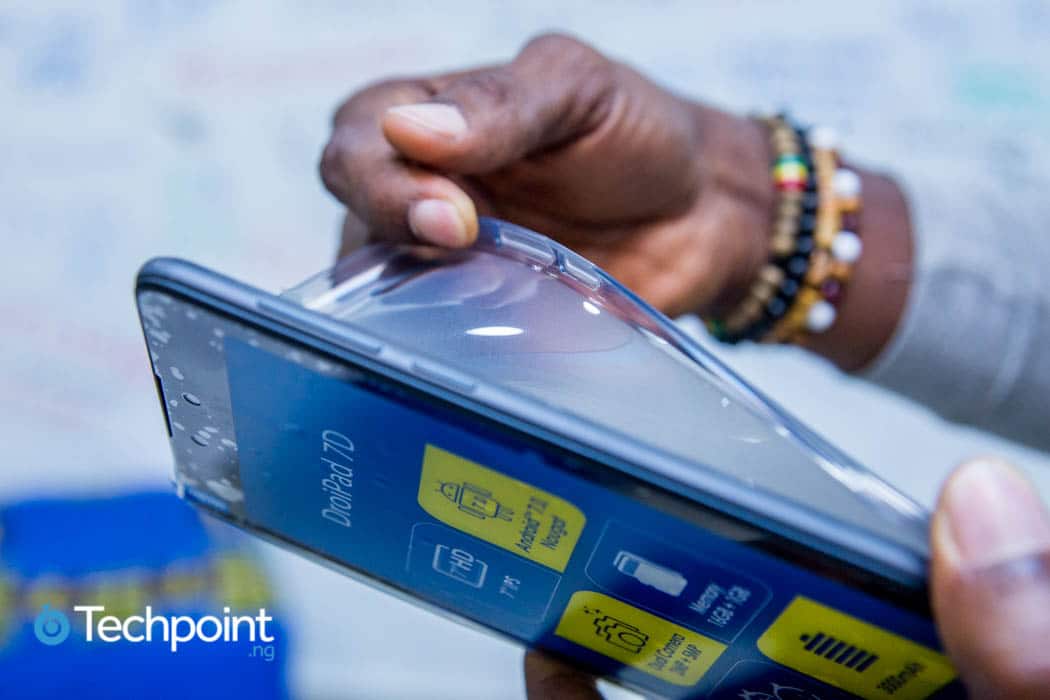 The 2MP camera and flash are below the speaker grille on the forward facing side of the Tecno DroiPad 7D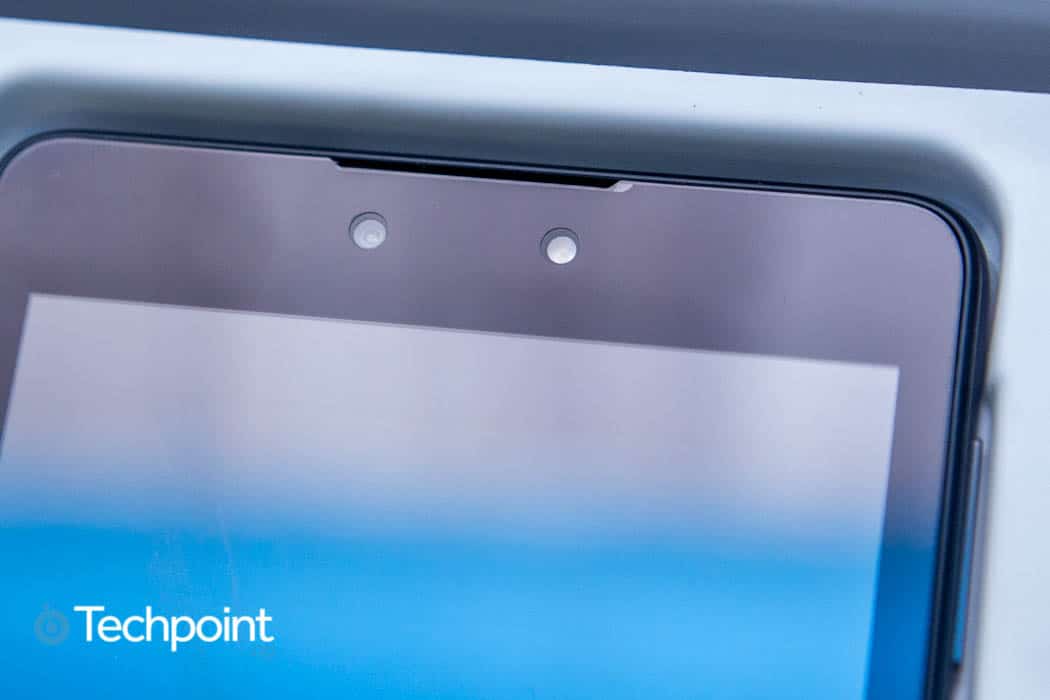 Volume rockers and power button are on the right side  
The phone connector and USB port are at the top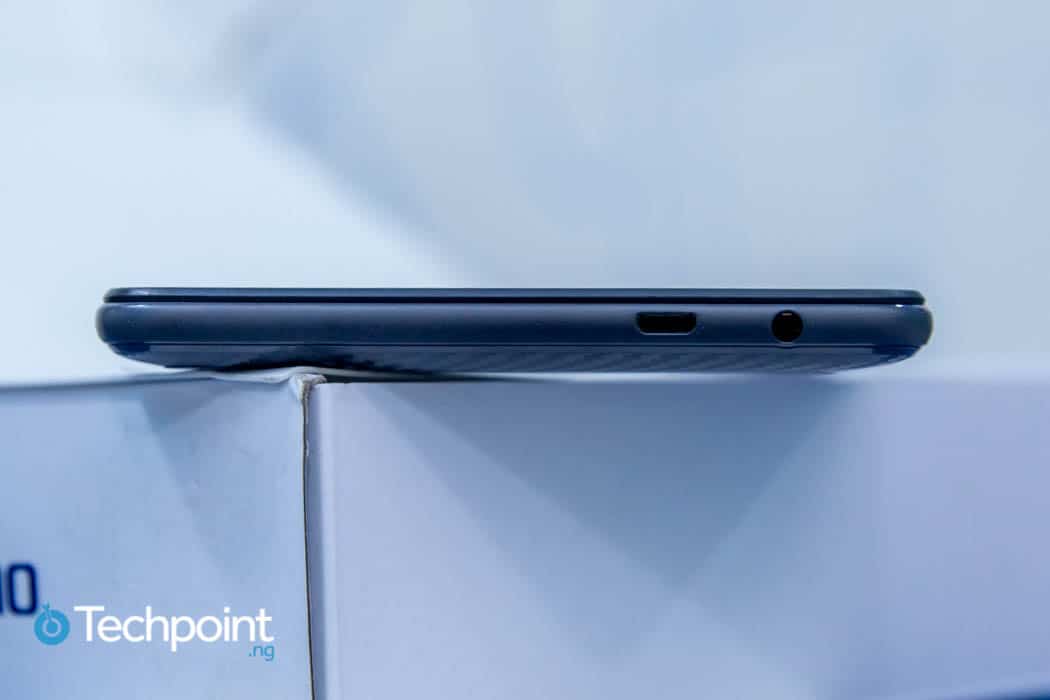 Microphone for calls is squarely in the middle underside the DroiPad 7D
5MP camera and flash are behind the Tecno DroiPad 7D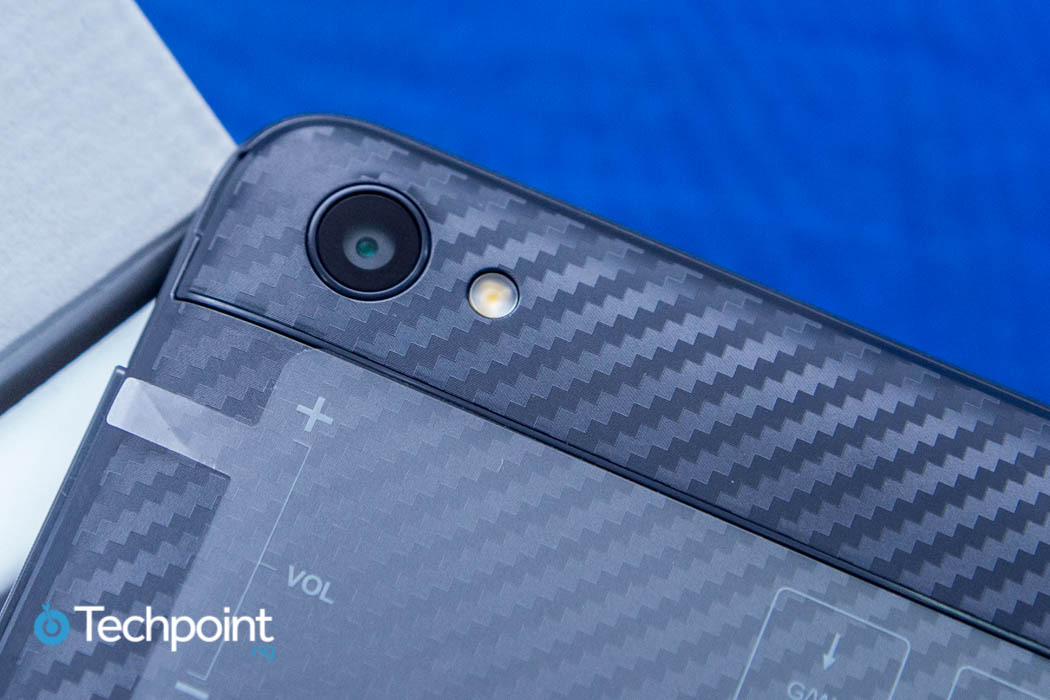 Another speaker grill is situated at the bottom corner of the phone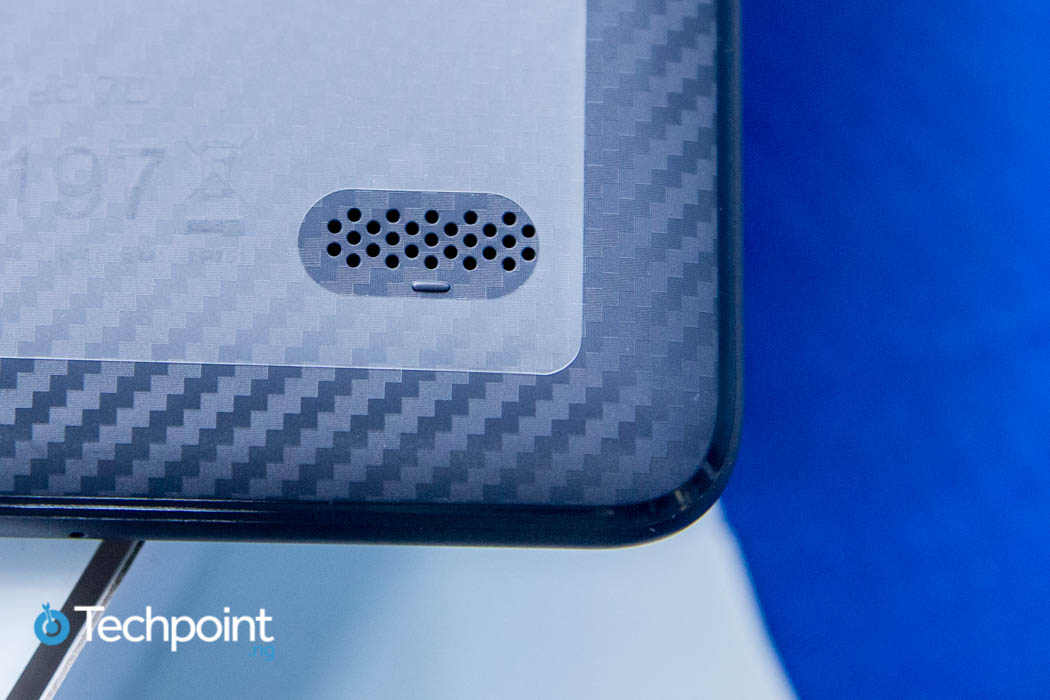 SIM tray on this tablet is in an external covered compartment beside the primary camera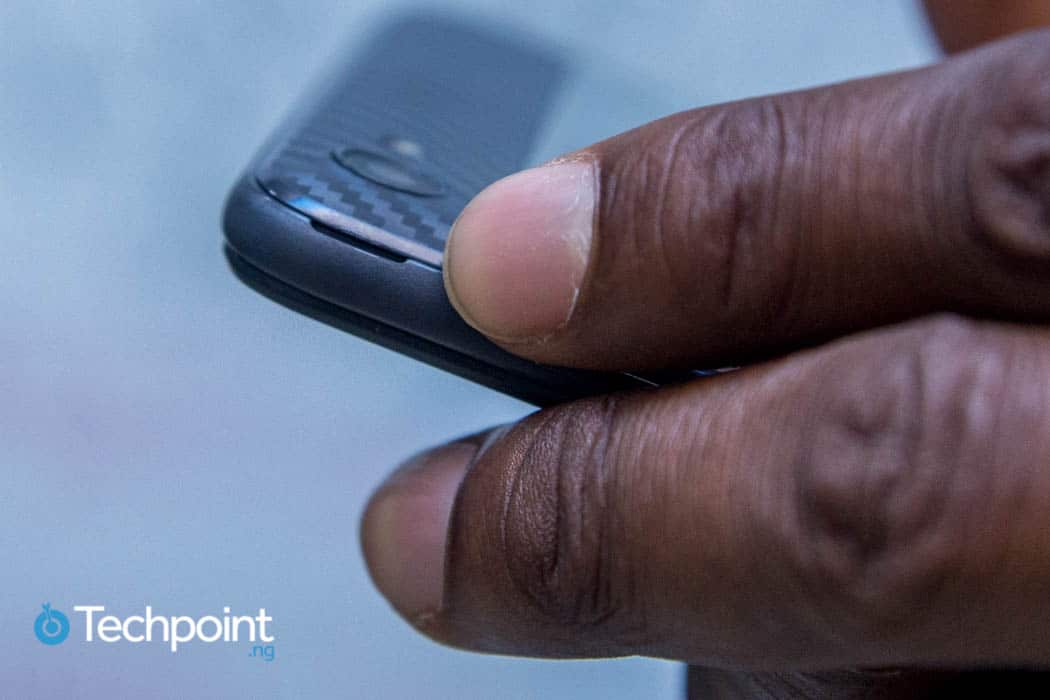 To open it, I pried the cover open from a small slit to access the SIM and memory card areas. 
First Impressions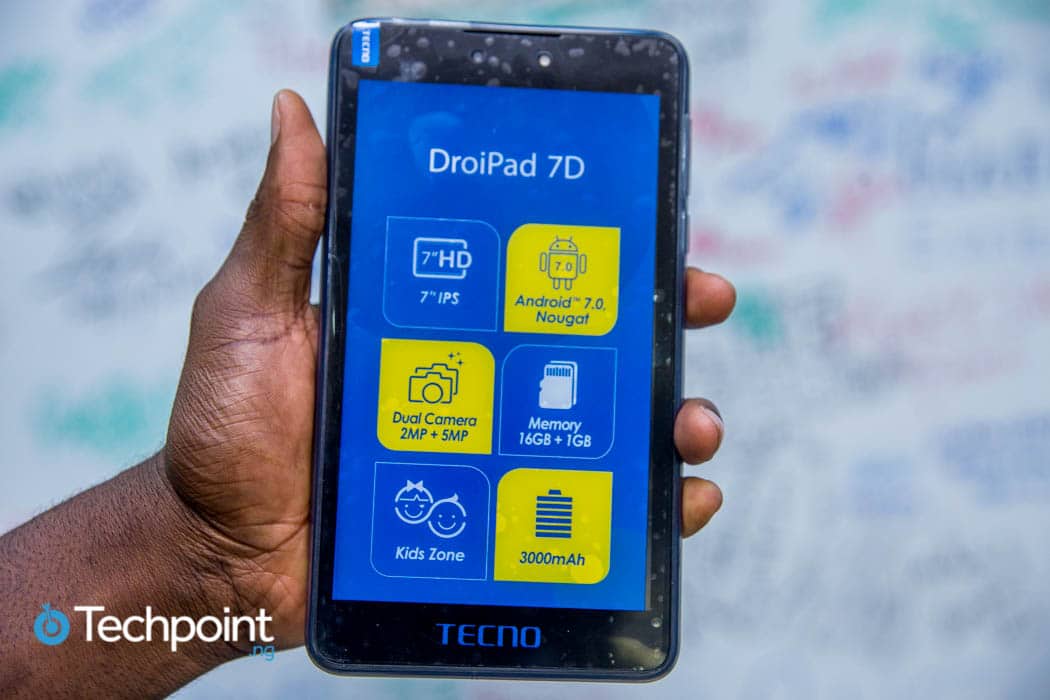 The Tecno PhonePad 7D is the first tablet I have seen in a long time and the specs are not looking too impressive, but if I have learnt anything, the specifications of a smartphone do not always equal performance.
With this big boy, I feel different things. Physically and specification wise, I am not very impressed. But if its predecessors are anything to go by, the DroiPad 7D may actually be a good device for its level.
There is no way to know for sure until I do a comprehensive test and  review in a few days.