This week, we have curated a list of tech events that you should consider attending. They all are happening from Monday, 12th June to Monday, 19th June, 2017.
The Board Room
The Boardroom is a business masterclass aimed at growing businesses using practical, experiential sessions with proven experts. Every month, 20 businesses are selected to attend from a pool of applications.
Venia Business Hub will play host to entrepreneurs this week for another episode of The Board Rooom. Speakers such as Tosin Ajibade, Founder/CEO OloriSuperGal Limited and Subomi Plumptre, Head, Social Media Practice at Alder Consulting will be speaking on the 'Growth Hacking Through Social Media'.
Apply here to attend this free event. Limited seats available.
Date: Thursday, 15th June, 2017.
Time: 10AM.
Venue: Venia Business Hub, Providence House, Admiralty Way (E), Lekki Phase 1, Eti-Osa, Lagos, Nigeria.
Google Digital Journalism Program
Google News Lab and the World Bank are working with Code For Africa to empower journalists in Africa by giving them the necessary support to better understand the Web and how to use the tools available to them online. The Digital Journalism Program will see 6000 African journalists trained in data journalism skills by the end of February 2018.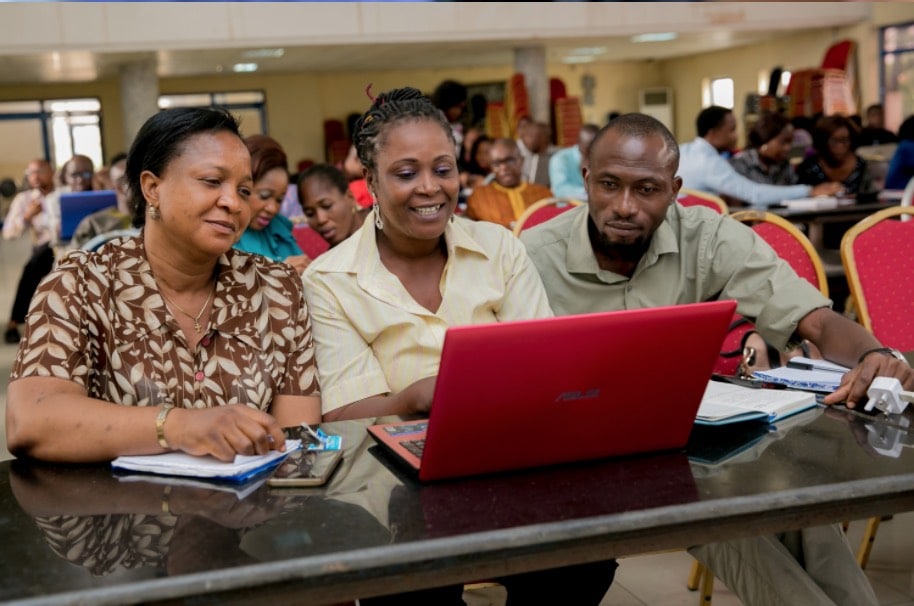 Training will take place in three formats.
Beginning June 15, in-person training sessions will be held in the cities mentioned above. In each city, we will conduct training in 3 newsrooms and training will be held twice a month for the duration of the initiative.
Beginning August, a massive open online course (MOOC) will be made freely available online, covering a range of web concepts and practices for digital journalists.
We will also hold monthly study group meetups in collaboration with Hacks/Hackers to provide more focused, in-person instruction. Monthly meetings will take place in Cameroon, Kenya, Morocco, Nigeria, Senegal, Sierra Leone, South Africa, Tanzania and Uganda.
This training will take place in twelve major African cities - Abuja, Lagos, Nairobi, Cape Town, Johannesburg, Durban, Casablanca, Dakar, Freetown, Dar es Salaam, Kampala, and Yaounde.
To sign up for the Google Digital Journalism Program, click here.
Date: Thursday, 15th June, 2017.
Collaborizm ROBOToTHON Challenge 2017
The Collaborizm Summer 2017 Robotothon is bringing together Engineers and Engineering students to create awesome bots in this years biggest competition. The program seeks to connect all engineering students currently enrolled in an engineering college across the world. Engineering graduates within three years of graduation are also welcomed to join the challenge.
Submit your final Bot as a discussion post with your team. Make sure to include Youtube video of the bot in action to show it off to the judges. $3000 up for grabs for the winning teams. Build an awesome bot. We are not here to post constraints or limit creativity. This is about creating the coolest/best robot you possibly can and show us why it's the best.
To ensure your entry is accepted you will need letters of recommendation. Judging will be done by the Collaborizm Inhouse Team. Click here to sign up or get more information about the competition.
Dates: May 1st – August 31st, 2017.
Startup Grind IFE Launch
Startup grind is an independent startup community that educates entrepreneurs and connects them to opportunities. The Ife Chapter of Startup Grind will be hosting an evening session to promote and celebrate entrepreneurship all around the Ife community.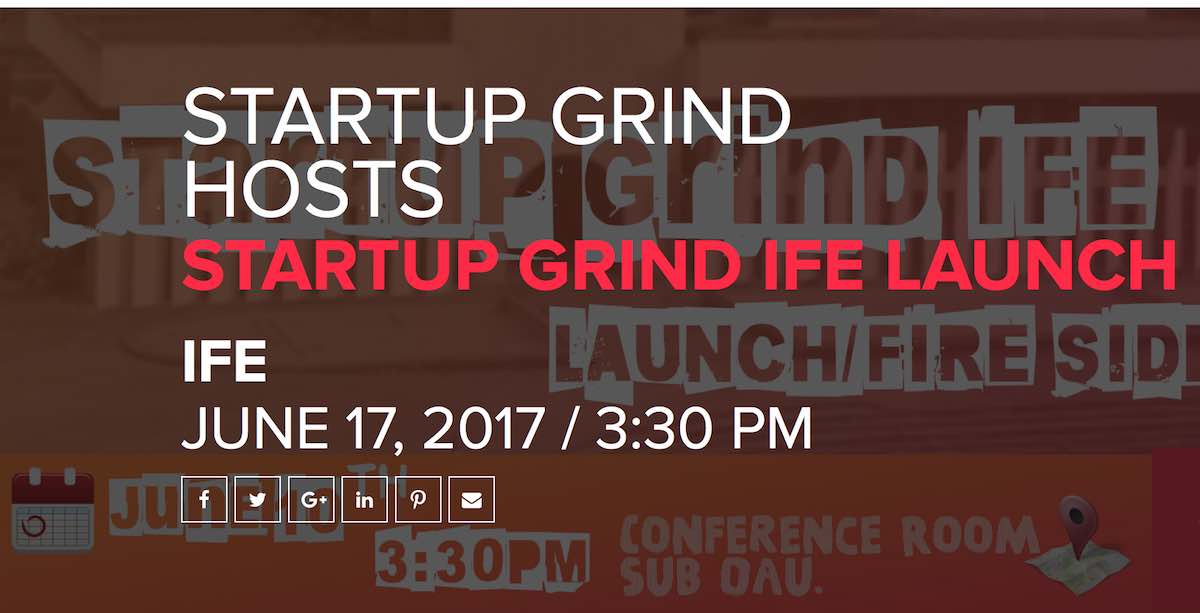 Click here for more information.
Date: Saturday, 17th June, 2017.
Time: 3:30PM.
Venue: SUG Conference Room SUB, Obafemi Awolowo University, Ile - Ife, Osun State, Nigeria.
Hackgrowth 2.0: #hackGrowth With Design
Hackgrowth is a social movement that is leveraging digital platforms and offline event to curate and foster knowledge sharing in the Nigerian tech ecosystem. At this month's meetup, attendees will learn how to use design to drive the growth of your startup from the best in the industry.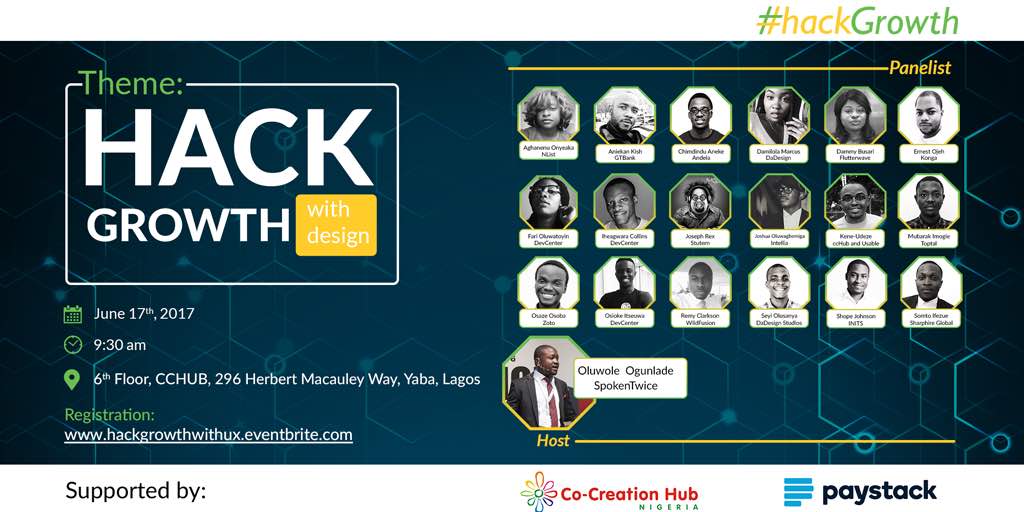 Ernest Ojeh, the UX Lead for KongaPay will deliver the keynote address on "how to use design to drive growth" at the meetup. Chimdidu Aneke, an Andelan will lead a design sprint session and there will be panel sessions.
Pre-registration is necessary, register now to collect your free e-ticket as limited seats are available.
Date: Saturday, 17th June, 2017.
Time: 9:30AM.
Venue: 6th Floor, CcHUB, 296, Herbert Macualay Way, Yaba, Lagos, Nigeria.
Startup Grind Chat with Ahmad Sadiq (Microscale Embedded)
Startup grind is an independent startup community that educates entrepreneurs and connects them to opportunities. This month the Abuja chapter of Startup Grind will be hosting a fireside chat with Ahmad Sadiq, Founder of Microscale Embedded.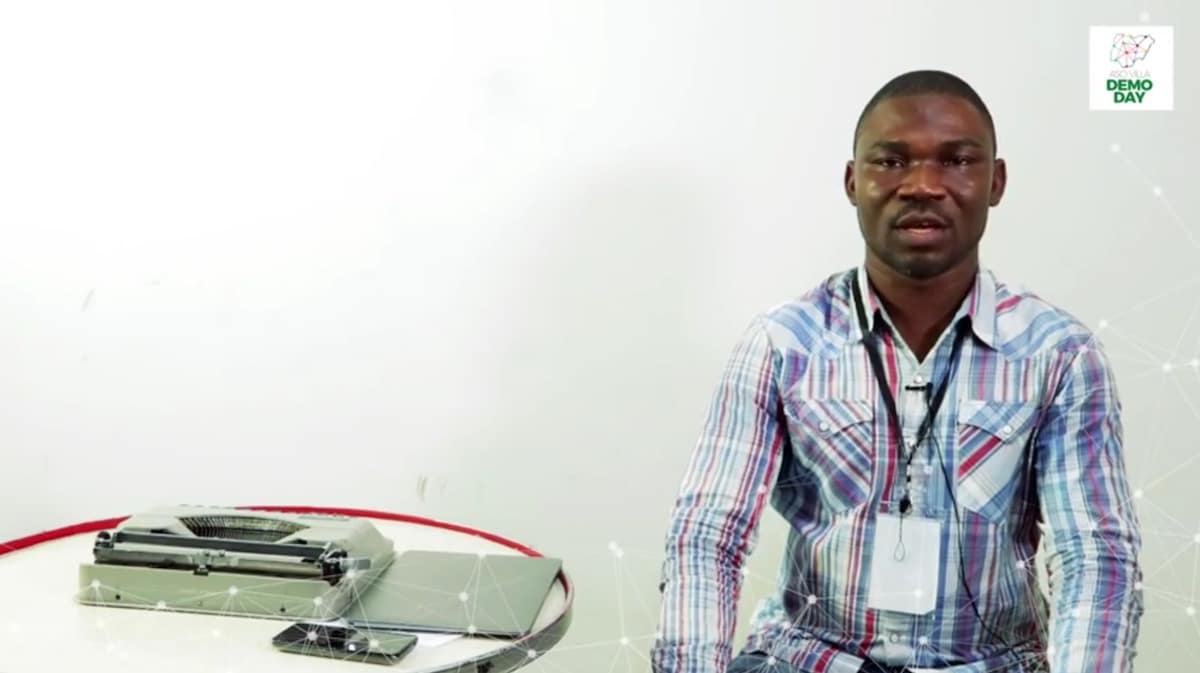 For more information, click here.
Date: Saturday, 17th June, 2017.
Time: 11AM.
Venue: Ecwa Wuse 2, Blantye street, Wuse 2, Abuja, Nigeria.
Startupbootcamp: Lagos FastTrack
Startupbootcamp Cape Town program is coming to Lagos, Nigeria for a FastTrack day. This is an informal event where top promising startups selected from the applications will be invited to present their innovative ideas to the Startupbootcamp team, and fellow entrepreneurs.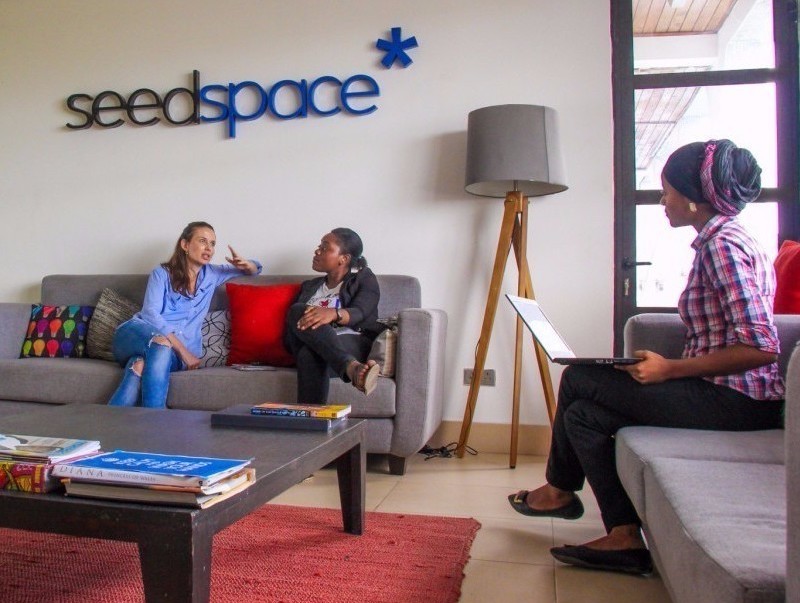 At the FastTrack event, top-notch startups operating in FinTech, CyberSecurity or InsurTech industries have greater chances of getting into Startupbootcamp's accelerator program. The aim of the event is to grow disruptive start-ups and connect them with dynamic corporates.
There are only 10 spots available for the day, the earlier you apply the higher your chances are of attending the event. Interested teams can apply to attend a FastTrack and interested mentors can also apply here.
Date: Sunday, 18th June, 2017.
Time: 8:30AM.
Venue: Seedspace Ikoyi, 23 Agodogba Avenue, Parkview Estate, Lagos, Nigeria.
. . . .
Editor's note: Are you organising a tech event? Tell us about it by filling this form.