On June 8, 2017, news broke of Swedish investment company, Kinnevik's successful sale of its remaining 6.6% stake in Rocket Internet. The sale was worth €217 million. Kinnevik had earlier sold the first half of its initial 13.2% stake, bringing the total value of its divestment to about €426m.
Rocket Internet -- the German-based internet startup "clone factory", which is popular for replicating successful US eCommerce models in emerging markets of Africa, Latin America, the Middle East and Asia -- is a joint venture between the founding Samwer brothers and a group of other companies including Kinnevik, which was originally its biggest external shareholder.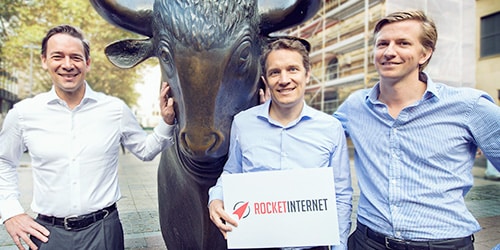 Strained relationships
Rocket Internet went public in 2014 in an IPO that valued the company at $8.4b. However, as it would appear, things have since gradually gone sour between both major parties.
The possible resultant effects could trickle down to the African startup ecosystem, seeing as both entities are among some of the biggest investors in African internet startups.
In Africa, Rocket Internet operates under the proxy of the African Internet Group (AIG), which is a joint venture between Rocket Internet, Millicom, the MTN Group, Goldman Sachs and -- just recently -- Orange and AXA. AIG's biggest investment in Africa is the Jumia brand. With Kinnevik's exit from Rocket Internet -- and by extension, AIG -- it appears to have essentially become a competitor.
But this is not a new phenomenon, considering that Kinnevik was already a co-investor with Naspers in Jumia's biggest competitor -- Konga. With about 34% stake in the eCommerce platform, Kinnevik has fundamentally always been a competitor to Rocket Internet.
Furthermore, as executives from both companies told Reuters in 2015, Rocket Internet's increasingly shifting focus, from a company which only used to launch companies, to one which now invests in companies further strained their relationship, as it is perceived to be encroaching on Kinnevik's territory.
Now that Kinnevik has effectively reduced its eCommerce play in Africa from two to just one company, could it possibly be looking expand its tentacles within that space?
Earlier in 2017, it was revealed that Konga is finally on its way to profitability. In contrast, Jumia is yet to show any signs of profitability, which is typical of most Rocket Internet companies. The modus operandi is to scale their portfolio startups to a point of easy exit, by way of outright sale or an IPO. This has yet to happen with any of the African startups in their portfolio.
However, following Rocket Internet's decision to rebrand all its existing African ventures under the Jumia umbrella, an exit could be a reality soon. This was possibly another motivation for Kinnevik's exit from the partnership; to free up equity to enable an exit. Or perhaps, Kinnevik's management decided cashing out as early as possible would be beneficial.
The latter seems more probable, considering Rocket Internet's share price has continually declined over the years. Kinnevik invested €155m in Rocket Internet in 2010 for 21.8 million shares in the company. At the time of the IPO in 2014, these shares were worth approximately €1b. But with the recent exit, Kinnevik only just made about half of that amount - €426m. Nevertheless, good riddance.
What African startups can expect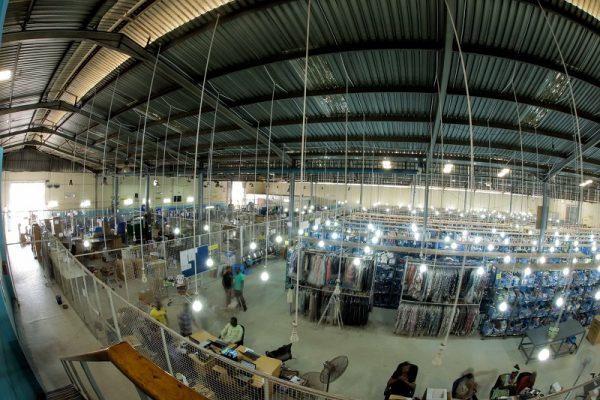 With over 6 investments in Africa, across the eCommerce, media, financial and health services spaces, Kinnevik is quite fond of the continent. Seeing as it has a more established presence in Europe, the company may be looking to expand its portfolio in Africa. But not in the areas you might expect.
In December 2016, the Kinnevik board fired erstwhile CEO, Lorenzo Grabau, with plans to redeploy capital into "younger startups". Former CFO and now interim CEO, Joakim Andersson took over and soon after, the completion of the Rocket Internet divestment followed.
So what can African startups expect? First off, there will most likely be no further investments in eCommerce. While the company already experiences steady growth with eCommerce in Europe -- Zalando, Kinnevik's most-priced eCommerce outfit, IPOed in 2014 -- the same cannot be said for emerging markets. Earlier in March, Kinnevik was actually forced to undervalue its investments in most of its eCommerce outfits, including Konga.
So far, Kinnevik has deployed the newly acquired funds into only one new investment -- Livongo, a digital consumer healthcare company based in the US. This is already their second investment in digital healthcare within the space of two years -- the first being Babylon, which recently piloted in Rwanda.
Apparently, Kinnevik's focus is shifting to companies in the media and digital healthcare space, as revealed by Andersson during his Q1 2017, report. So if any African startups in the media/entertainment and digital healthcare fall under the "young startup" umbrella, chances are Kinnevik is already watching closely.