Bamira (which means "help me buy it" in Yoruba) is a new personal shopping platform that helps consumers shop by proxy.
Founded in October 2016 by Mayokun Ogunleye, Bamira is targeted primarily at people who are either too busy, with work and life, to run their own errands, or those who neither know where to find the things they want nor have the time to search.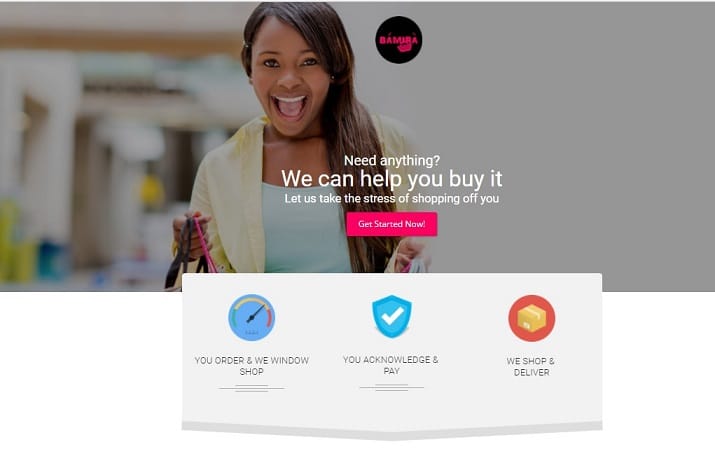 Of course, Mayokun and her team are not running a charity. Users are charged "from a little over the cost of a ₦500 recharge card to no more than the cost of a brand new movie ticket" to have Bamira do the shopping on their behalf.
Aware that Bamira has the likes of Supermart.ng, Gloo.ng and Konga Daily to contend with, the founder highlights affordability, speed of delivery and an expansive list of line items as part of what gives her startup a competitive edge:
"We are not limited to any specific item. We shop for any and everything locally available, from gadgets and clothing, to more perishable goods like groceries and cupcakes, at super affordable cost".
For now, Bamira only delivers to locations within Lagos. There are however plans to expand to other Nigerian cities in the nearest future.
If you are feeling up for it, you could give Bamira a shot by visiting their website. And be nice enough to let them know your thoughts in the comment section, would you?
---
Discover new startups every weekday by 9am (WAT) | Pitch your startup here.