In partnership with Oxygen Startup, UK, the British Council has launched the Business Acceleration Bootcamp for early stage entrepreneurs in Nigeria.
Oxygen Startup helps entrepreneurs around the world to grow their businesses from any stage to an investable stage. At the Business Acceleration Bootcamp, they plan to provide support and expertise to early stage business owners, seeking to scale their ideas/businesses into successful high growth businesses. The Bootcamp will also include interactive workshops and mentorship sessions led by Oxygen Startup, UK.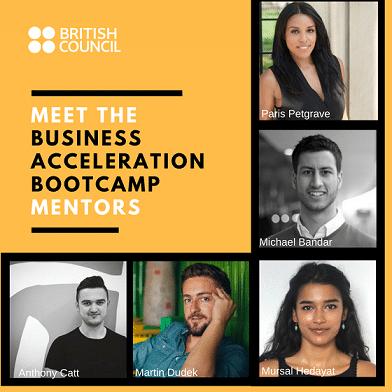 Successful applicants will have the opportunity to learn and be mentored by UK and Nigeria based entrepreneurs, as well as increase their capacity to build more sustainable and scalable enterprises. In addition to these, attendees will get a better understanding of approaches to funding opportunities and investor requirements.
Eligibility
All applicants must:
Be Nigerian citizens
Be between the ages of 21 - 40 at the time of submission of application
Be a representative of a small/medium scale enterprise (0-2 years).
Be available to participate in the boot camp holding in Lagos in the week of 19th – 23rd June  2017
Be able to cover any personal/travel/accommodation costs if applying from outside Lagos
Note: Only one person per enterprise will be accepted to participate in the Bootcamp
Entries close on Wednesday, 7th June 2017. Visit the registration portal to apply.