When Contra, Mario and Duck Hunt took a backseat for multilayered and multiplayer games that required heavy computing power to play, it signalled a major paradigm shift in the gaming industry.
Games slowly shifted from the static bore we were used to and metamorphosed into multimedia magic, and gaming as a service became a thing.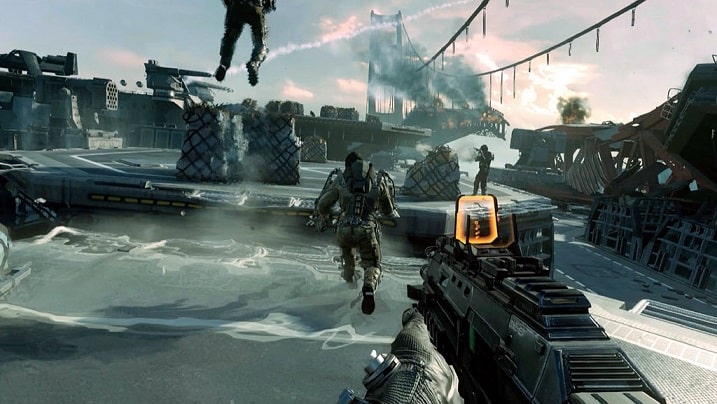 A functional gaming ecosystem comprises of the game designers, developers, publishers, distributors and even the players all working in tandem. The infantile gaming ecosystem in West Africa is the recurring theme of debates around the continent.
By extension, it is really unclear if there is an organised structure to the gaming industry in Nigeria. Or if the aforesaid industry is even existent.
Many experts and major players are of the opinion that the industry is at a wobbling infancy or worse still, non-existent. In an optimistic case of infancy, the industry is not showing any considerable signs of progress especially in relation to the growing market for games.
Every once in a while, there is a game by a major developer and celebration follows. But are these achievements evidence of any real growth?
There is nothing new or totally innovative about most of these games, most are just ripoffs of existing games and sometimes desperate howbeit dubious attempts to stay relevant
The struggle to build the perfect 'Nigerian game
There's an ongoing struggle to layer game characters and scenes with African/Nigerian themes in a bid to build the ultimate Nigerian game.  But everybody seems to frown at this practice.
"Games from Nigeria will never scale if they are not built to a global standard and appeal" says Charles an indie developer from Nigeria.  This is apt because Nigerians are not exactly in a rush to download 'Nigerian games' according to a report.
At the 2016 National Finals of the Microsoft Imagine Cup in Nigeria, CEO of mobile game production company Gamsole, Abiola Olaniran, who was on the panel of judges, admonished one of the teams on the game they presented. He warned them about foregoing global appeal just to "look African".
Most Nigerian games are a ripoff of well known international games with Nigerian scenes and characters.  Out of ten gaming industry players, 4 candidly admitted they do not enjoy Nigerian games for these same reasons.
Henry, an indie game developer, finds this "inappropriate seeing that most Nigerian games are without any original ideas. We just haven't figured out this industry yet and that's why there's a trend in which the successful international games are cloned just to get by OK".
There was an estimate that by the year 2015, the global video game industry would be worth around $111 billion. The rush to "clone international games" may have been born from a need to share in the multi-billion dollar global industry, because money must be made.
On the pains of monetisation
For apps offering other services, massive downloads from respective app stores may mean an impressive revenue, but this is not always the case for games, especially in Nigeria.
Most Nigerian games are still operating the "freemium" model and (try to) earn revenue from in-app purchases; where players get to buy bonuses and pay for advancement between levels with real money.  But this model is not exactly a winner around here[Nigeria].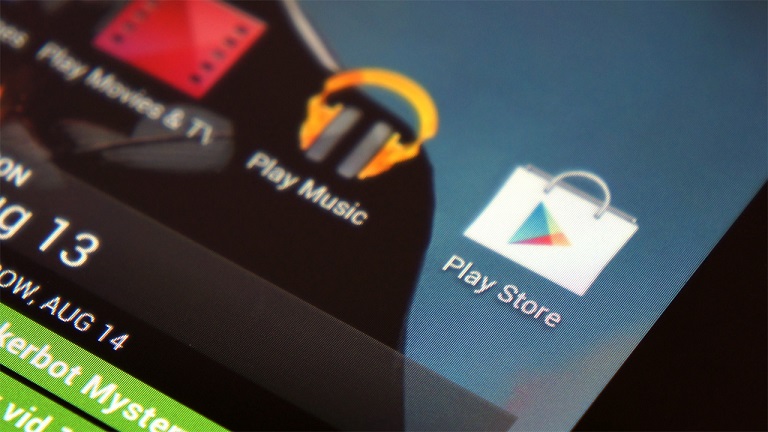 An examination of apps Nigerians download reveals that free apps top the list; most Nigerians do not pay for apps and this poses a great danger to in-app purchases as a monetisation method for Nigeria.  So how do game developers make money in Nigeria?
For the most part, monetising games in Nigeria is still a grey area; most of the companies are still trying out working models.
In June 2016, Gamsole seemed to have cracked monetisation with the release of the Gidi Run game in collaboration with MTN Nigeria. At the time, Gamsole CEO Abiola Olaniran in a statement said;
You cannot successfully monetise mobile games in Nigeria without the involvement of telcos
Maybe he was correct as in a few weeks of launch, Gidi Run had amassed 3,400 downloads. But if it was easy to get telcos in the process, why was everybody not doing it?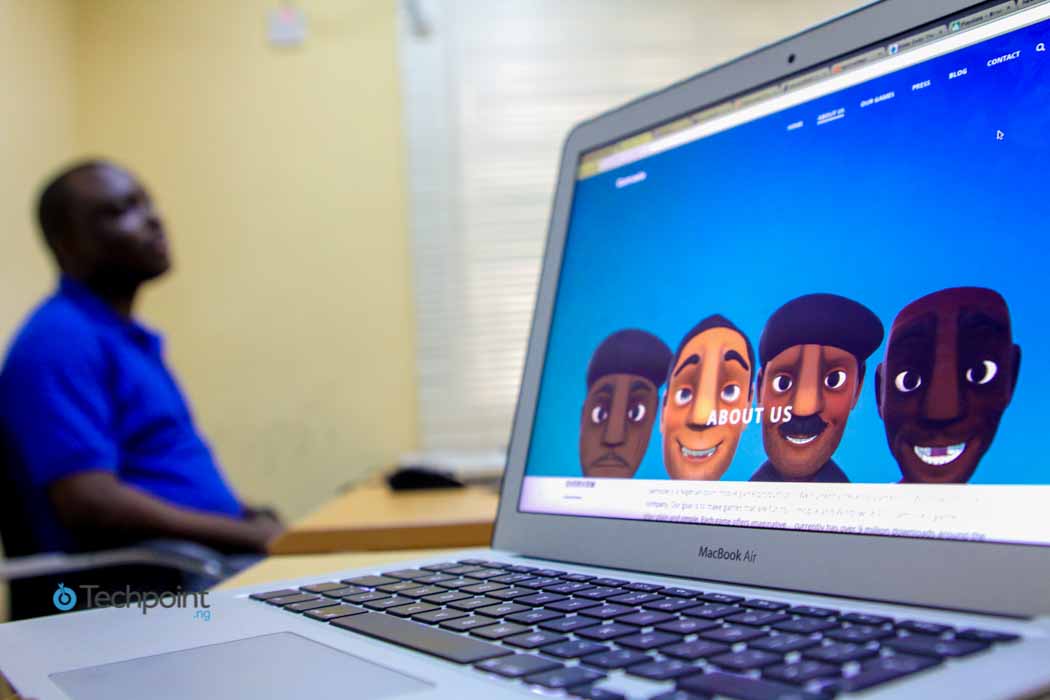 A lack of financing and funding is apparently a serious impediment to the development of the gaming ecosystem in Nigeria. Apart from ChopUp, Gamsole, Maliyo and the names we are familiar with, Nigeria has a few accomplished indie game developers.
It begs the question why there aren't more game development companies and why the few existing players would not come together and build. The obvious reason is a lack of funds, but some people disagree.
According to Charles, a Lagos-based indie developer, "some of the guys [indie developers] work with game development companies overseas, that's how good they are. But the lack of finances to execute projects and start doing something is hindering these skillful bunch. It costs a whole lot more to build a game now than it did 5 years ago".
 Skill Acquisition, Education and Exposure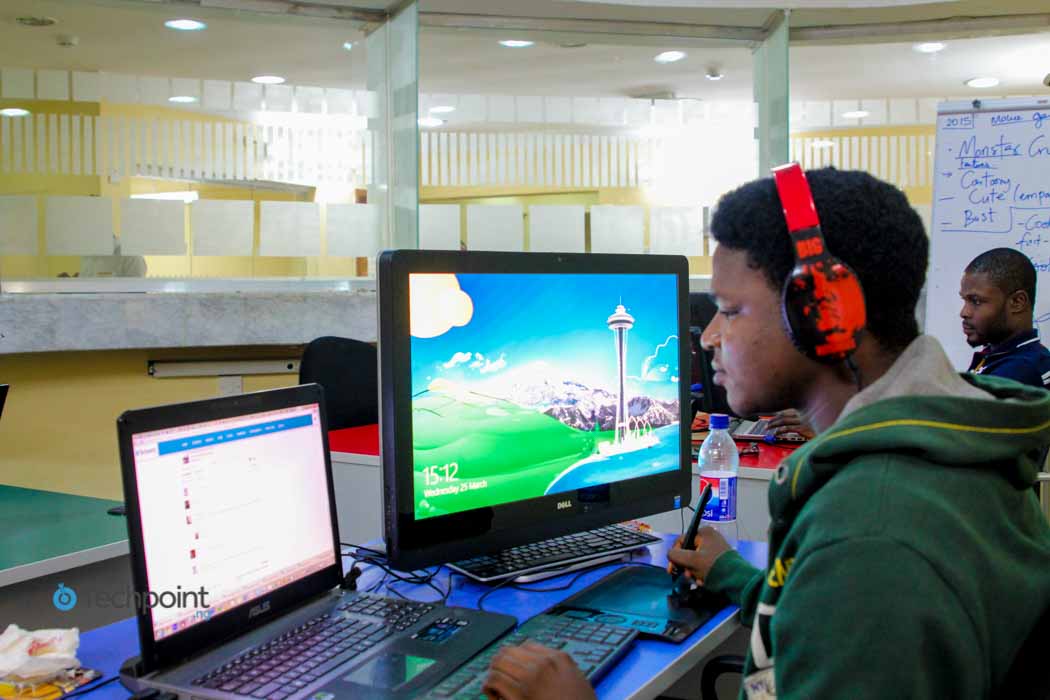 Asides these aforementioned accomplished few, a huge number of game developers in Nigeria are unskilled and just 'winging it'.  Game programmer and author Damilare Akinlaja says there are not enough skilled individuals to fill half the roles required for an effective ecosystem.
The graphic artists, animators, storyboard designers, concept artistes, and game engine developers; we have a lot of artistes, but very few create content for games
Education is crucial to the development of any man-made ecosystem. The Nigerian gaming industry as a budding ecosystem is not an exception to this fact.
Most of the computer programmers in Nigeria are self-taught, so why should there be any physical infrastructure before education occurs in the Nigerian gaming industry? Charles pins it on a lack of interest.
Why bother polishing a skill that you feel isn't relevant? Or learn something you cannot use? The motivation to get better isn't there.
Creating offline and online platforms to further enlighten existing game developers and educate budding ones is a surefire way to make education possible for the Nigerian gaming industry. In light of 'outcompeting to innovation', when these [budding] game developers see the work of others, they are spurred to do more.
The West African Gaming Expo (WAGE) is one of the existing platforms of its kind that aims to showcase Nigerian (and West African) games, developers and general content.
WAGE is looking to create networking opportunities for the African gaming industry, create and educate potential game developers. Even though it is a gradual process, there is a need for more gaming expos for the desired effect to be felt in a short time.
For existing schools (like Andela) that train developers, courses for game development can be included in their curricula.
Damilare suggests encouraging more software developers and artistes to consider adding game development to their portfolio.
The year of the game?
The second half of the year 2017 is already underway and there has not been any major announcement in the offing, so this year may not be the year of the game.
It may be too early (or late) in the year to judge, but there is hope. Or at least somebody thinks so.
According to Abiola Olaniran, the future is bright for the industry:
Big multinationals are interested in partnering with small indie games and animation developers. And everyday, more skillful people (developers, animators, and graphics artists ) come into the market and this certainly helps business owner like me to have more talent options
On why he thinks the progress is here to stay, Abiola says he believes we [Nigerians] have the "the stuff" and are capable of creating games with a global appeal. More people are identifying with the huge opportunities the industry presents.
From an insider's perspective, Abiola says more international attention is being directed to Nigeria in the gaming industry and this interest should be channelled into properly building the deficient facets of the Nigerian gaming industry.