Katadeals is an online store offering low and discounted prices on a variety of products and services to its targeted customers.
Launched formally on the 29th of August 2016, a couple of months after kicking off operations in April, Katadeals claims to be armed with the right market survey on the needs of consumers and merchants, with a strong resolution to offer solutions to the market demand beyond any available sales dynamics.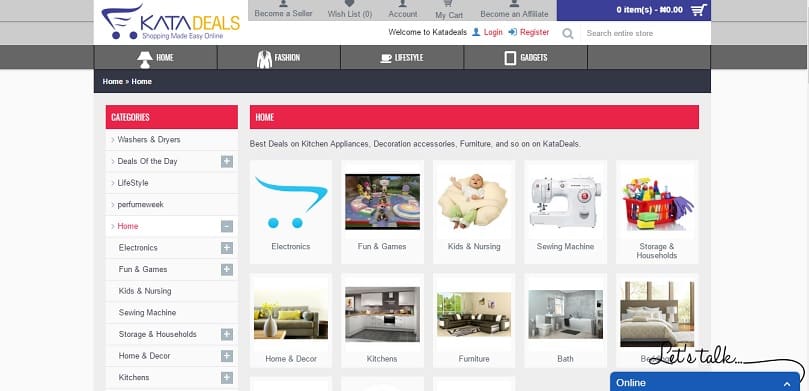 Mere glancing through the site, one can easily tell what demography market Katadeals is trying to target. Seeing as there is a sheer preference for fashion, lifestyle and gadgets, it is evident the goal is to appeal to the younger generational set of individuals.
This particular class of citizen is quite enormous in terms of population size, so such a decision is a good strategy by the startup to keep both engagement and revenue at an encouraging level.
However, for a platform in the business of offering customers deals on products, the winning strategy may not lie in the numbers but the ability to actually offer products at the cheapest prices. This in itself is a huge role to fill, considering the level of finance involved. So, it's a different question entirely whether Katadeals is up to this task. But we never can tell.
How about visiting the website to see what deals you could get?
---
Discover new startups every weekday by 9am (WAT) | Pitch your startup here.