In November 2015, four months after launching, eCommerce platform Yudala reported Nigeria's first eCommerce drone delivery. The veracity of the claim was questioned, but the point was that during the same period, drones in Nigeria were fast becoming a thing.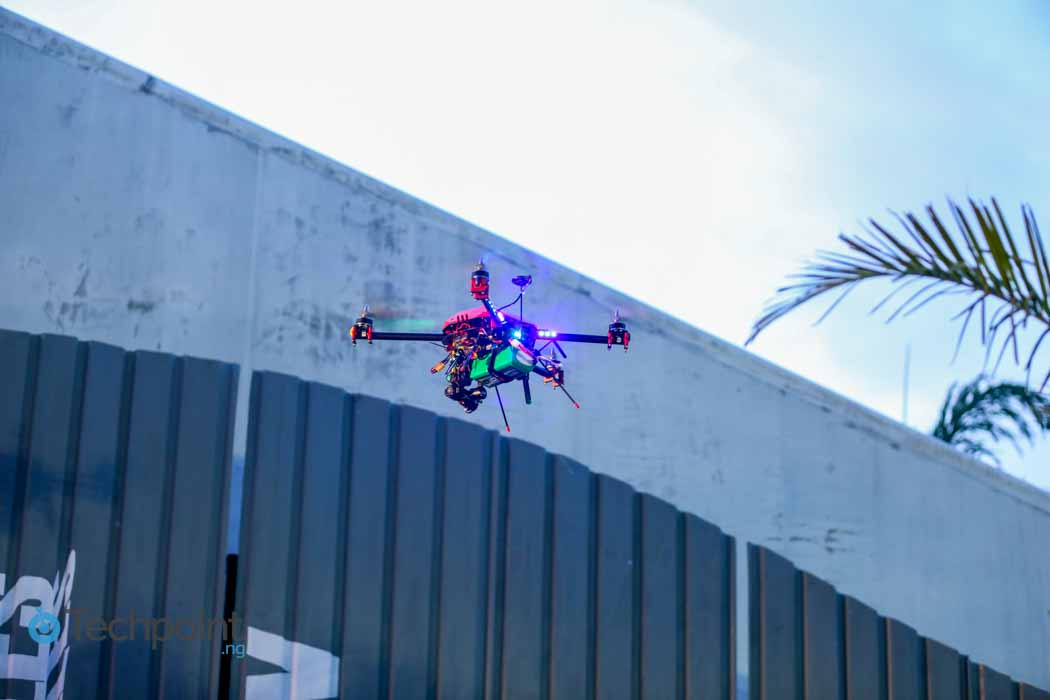 In an article dated January 2016, we predicted that drones were here [in Nigeria] to stay. One month later, we met Olaoluwa Ayoola; the young man building drones from locally sourced materials and for a split second, it felt like our prophecies would come to pass.
Five months after, as if in response to our prophecy, the Nigerian Civil Aviation Authority(NCAA) would implement draconian regulations for drones
These set of regulations by the NCAA felt like an actual ban that would ensure drones legally stayed out of the sky. The innovations that have been killed because of this regulation can only be imagined.
There were traffic monitoring startups that used drones for an unobstructed aerial view of traffic situations. At the same time, Nollywood had started using drones to shoot aerial view of scenes in movies.
The seemingly ridiculous concept of using drones to deliver merchandise for eCommerce is one that could have been explored. Afterall, the best tech solutions/innovations were 'foolish' at first. But never mind, that may never be possible now.
Regardless of this ban, camera men and hobbyists have been defying the 'guarded' Nigerian skies and flying drones all over the place, howbeit covertly.
The case for regulation
According to the original statement following the regulation, safety was one of the major reasons. Considering the surge of terrorism, and other crimes that can be committed with the aid of a drone, the concerns for safety are legitimate and very understandable.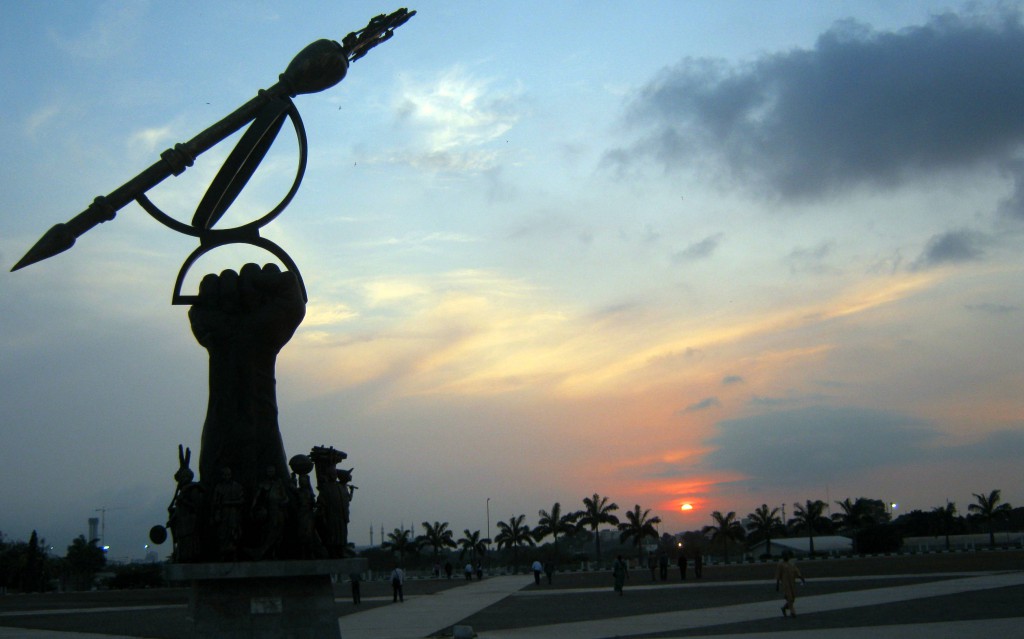 In developed countries around the world, drones have very stringent laws guiding them. Nigeria should not be any different.  The only problem is that the conditions set up to get a Permit For Aerial Aviation Services (PAAS) are so unrealistic they feel like an outright ban.
Like a two edged sword, technology can be used for good and evil. But regulating a new technology to near death is tantamount to throwing out the baby with the bath water.
A part of the condition set by the NCAA stipulates that for potential drone permit applicants, your business must be incorporated with the Corporate Affairs Commission (CAC) with minimum capital shares of ₦20,000,000.
This means a potential licensee must have ₦20 million stashed somewhere in company shares. Really?
The Freefly Systems ALTA UAV, one of the most expensive drones, costs $8,499 on Amazon.com. That roughly translates to ₦2.7 million at the current exchange rate. And the Holy Stone Mini RC Drone is $45.49 on the same eCommerce platform.
There is nothing between this two extreme pricing cases that suggests the owner of any one drone on the ends of this spectrum will have ₦20 million.
For all intents, these regulations were meant to serve a higher good but like most edicts from the Nigerian government, its usefulness has been drowned in impracticality.
Behold the birds!
Regardless of this strict regulation, there has not been any significant decrease in airtime for existing drone owners, camera operators and ordinary hobbyists.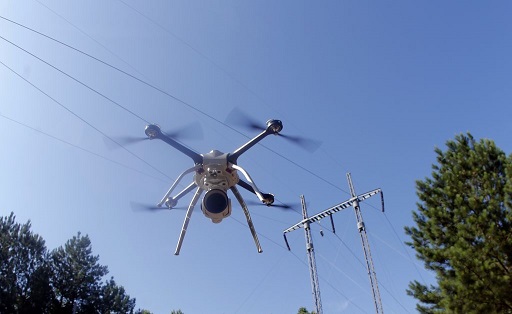 Howbeit covertly, most owners of drones in Nigeria still fly them and go about their normal businesses. Mr. Usman is a filmmaker who owns 3 drones and rents out video equipment. He says the ban has not affected his business in any way.
Honestly speaking, not much has changed, people still come to rent drones 2 or 3 times weekly. One of the conditions for loaning my drone is that I get to fly it for you. This has nothing to do with the ban, it is more in trying to keep an eye on my birds. I am a press man so this ban does not affect
According to him, the NCAA does not expect anybody to take the guidelines seriously. Then he proceeds to remind me of Mr. Obi (as he calls him).
Obi Emelonye is a Nigerian filmmaker that was arrested in the Ikeja area of Lagos State for flying his drone. This was in November 2014, a long time before the NCAA regulations were made.
Every camera man has found a way to operate their drones without drawing attention.
The law abiding citizens
But Olaoluwa Ayoola has refrained from flying his drones outside.
Since the ban, in trying to be a law abiding citizen, I have not been able to test fly any of my recent models and designs because I do not own a permit.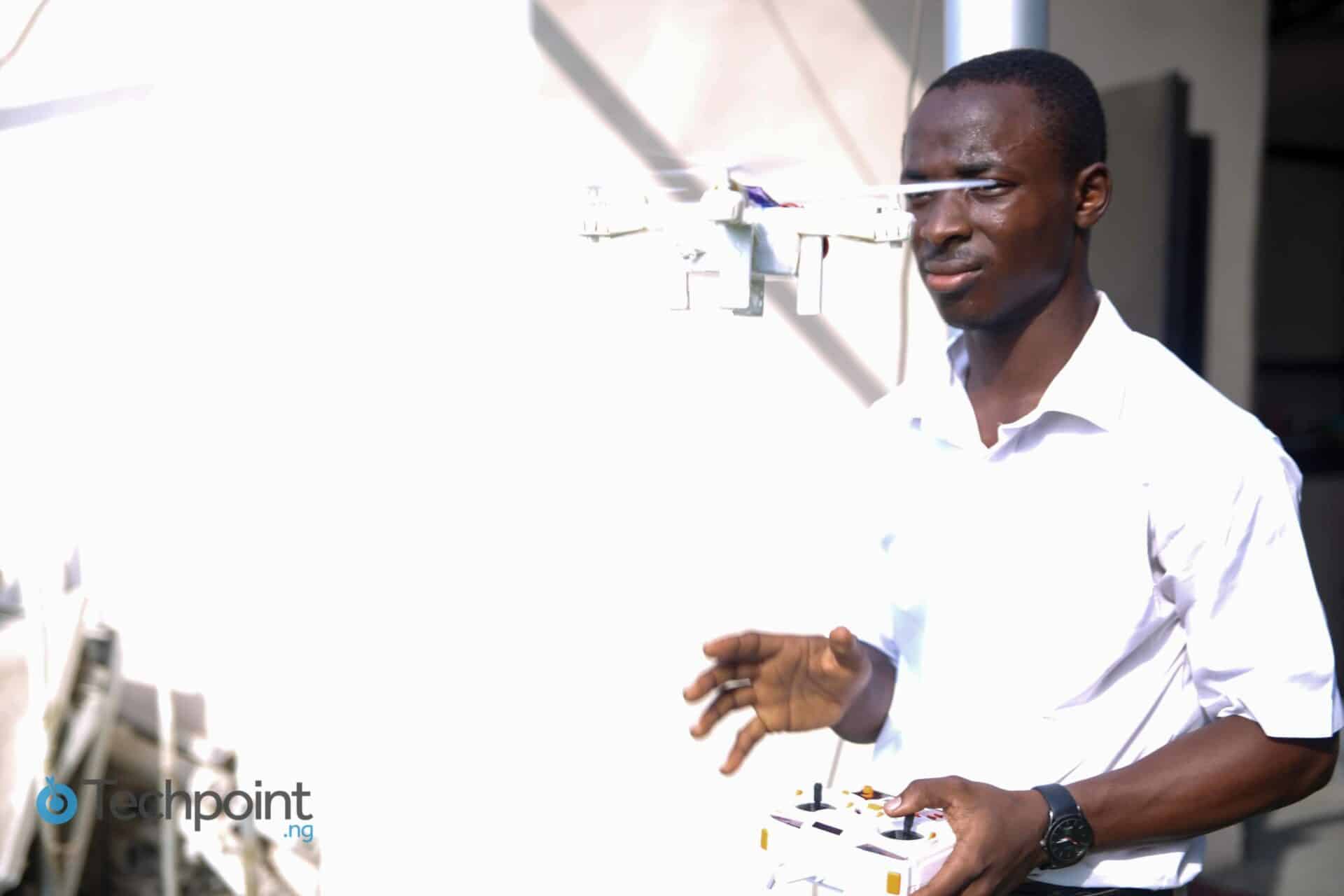 The young drone builder is not alone in this obeisance of the law, other drones have literally had their wings clipped.
---
Suggested Read: Meet the LAUTECH graduate building flying engines from locally-sourced materials in Nigeria
---
Mr. Usman also teaches new users how to fly drones. He believes the people affected by this iron regulations are mostly the new drone owners.
It is not like we are intentionally flouting the law. Those of us that have owned drones for a while cannot exactly pack our drones into their boxes and wait for the laws to be reviewed. For most of us, it is a major income stream. But this law has totally discouraged people from buying drones  And this is exactly where the impediment to innovation comes in.
Ayoola echoes Usman's sentiments;
The government should not discourage young entrepreneurs, inventors, and even hobbyists by placing a ban on 'the next tech revolution' which can be a big factor in improving the social, economic and tech standing of the country.
He strongly believes that a sit-down between the NCAA and actual drone operators could foster the provision of practical laws.
Gross miscommunication?
BeatTraffik is a Lagos based traffic monitoring service that uses drones. CEO, Confidence Odionye says BeatTraffik got their permit at a relatively good price. So the regulations are surprisingly not affecting them.
Further investigations reveal that people have been getting licenses for a small fee.
A source that refuses to be named states authoritatively to have gotten permits for as low as ₦30,000. According to him, the NCAA does not have a structured model yet for pricing these permits.
So why is this knowledge not in the public domain? I suspect a gross miscommunication on the part of the NCAA or at worst, a deliberate attempt at stifling innovation.
In conclusion,
Laws regulating drones are very popular in nearly every country in the world where drones exist so Nigeria should not be an exception. But the NCAA should consider that the drone culture in Nigeria is still at a premature infancy and regulations like this can only nip it in the bud.