Do you want to network, meet business leaders and have a chance to listen to life changing sessions? If your answer is yes, then we have the perfect opportunity for you.
Techpoint Inspired is billed for the 29th of May 2017 and we will be needing volunteers to make the maiden edition of this event a success.
Birthed to solve the lingering problems potential businesses owners face, it is an annual convergence of startups, career professionals and policy makers across Nigeria and Africa to contribute to a national discourse that will inspire radical transformation of the Nigerian and by extension the African economy.
In a bid to host an impeccable event, we would be needing your help to join our team as a volunteer for the one day duration of the Techpoint Inspired event.
As mentioned earlier, volunteering at Techpoint Inspired will be an opportunity for you to learn, network and make great contacts.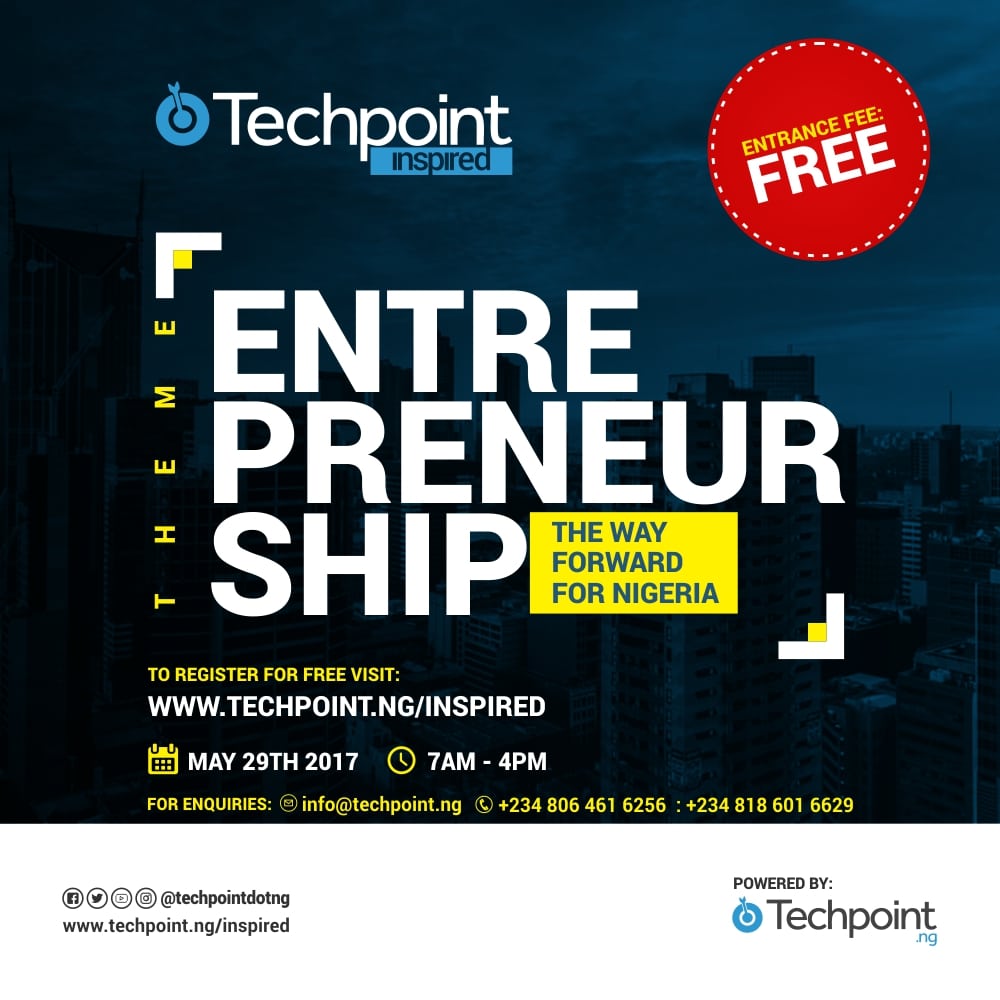 The journey to May 29th has been interesting so far and we would love for you to join us. There are limited spaces for volunteers in the following areas;
Coordination
Technical
Registration
Ushering
Logistics
Do you think you can handle any of the aforementioned areas? If yes, fill this form early,  as registration closes tomorrow by 2 pm.