App4SMS is a mobile app that provides messaging services for private and corporate users.
The application was launched in January, 2016 by Ogunwande Oluwole. According to Oluwole, App4SMS aims to offer seamless ways of managing messaging services. As a result, the app's interface "ensures simplicity and efficiency, alongside convenience". Users can also get a custom mobile app for their SMS websites.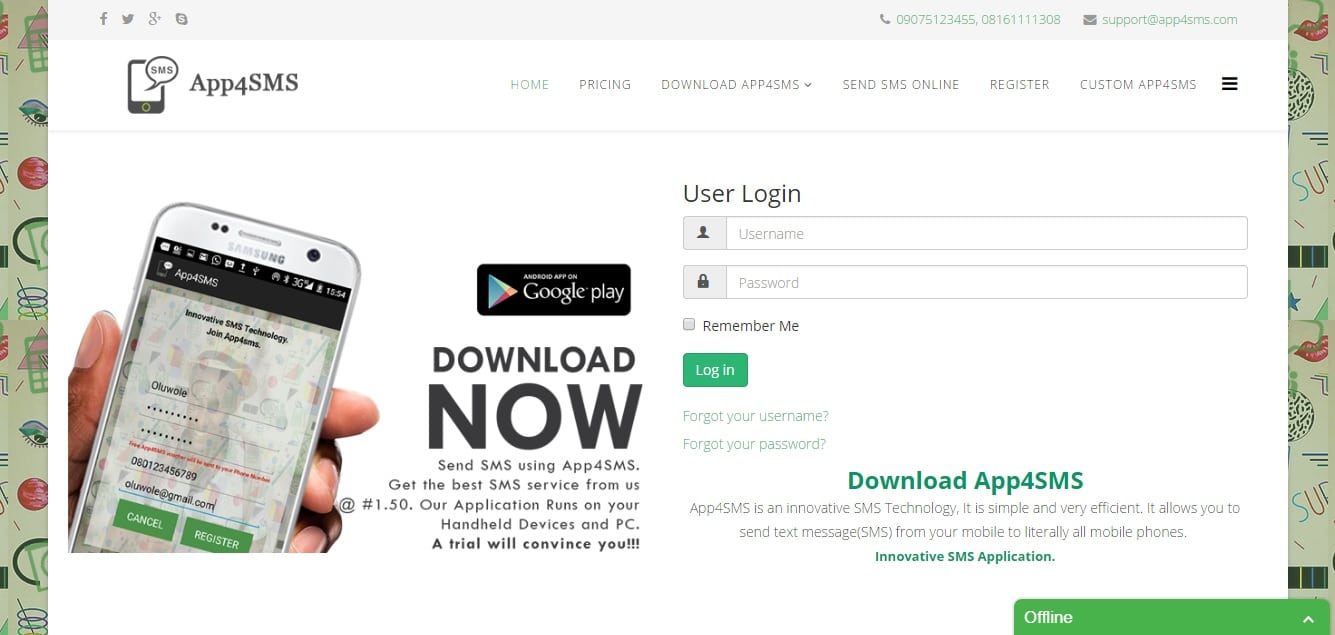 The founder pegs the advantage of the mobile app over traditional phone messaging on ease of multiple contact management and customisation. Apparently, these features -- especially the latter -- are not available on regular mobile messaging.
In the bid to service both individual and corporate clients, the parent firm, Iqgeniusict, develops similar mobile applications, particularly for businesses utilising bulk SMS web services. This service is provided for as low as ₦15,000.
With the mobile app, users can send single and multiple SMS to phonebook or call log contacts. The mobile app has the capacity to deliver customisable SMS to over 100 billion recipients.
It also manages the account, gives customised setting and email signature, synchronises phonebooks and call logs for easy accessibility and seamless usage.
For business owners, a sample of the SMS mobile app could be downloaded in Google Playstore.
If you are interested in App4SMS either as an individual or business owner, you can get more details by visiting the website.
---
Discover new startups every weekday by 9am (WAT) | Pitch your startup here.