This week, we have curated tech events that you should consider attending. Here is a list of tech events happening this week (Monday, 8th May – Monday, 15th May, 2017).
Digital Future 2017.
Techzim and TBWA will be presenting the 2017 edition of the Digital Future Conference in Zimbabwe. The conference will bring together professionals from various sectors to address the marketing and public relations challenges presented by growing digital advancements globally.
Date: Thursday 11th - Friday 12th May, 2017.
Founders' Conference
Founders Conference is an annual event which intends to host 1,200 technology entrepreneurs, tech geeks, web application developers, technology business investors, technology enthusiasts and other innovation-driven business.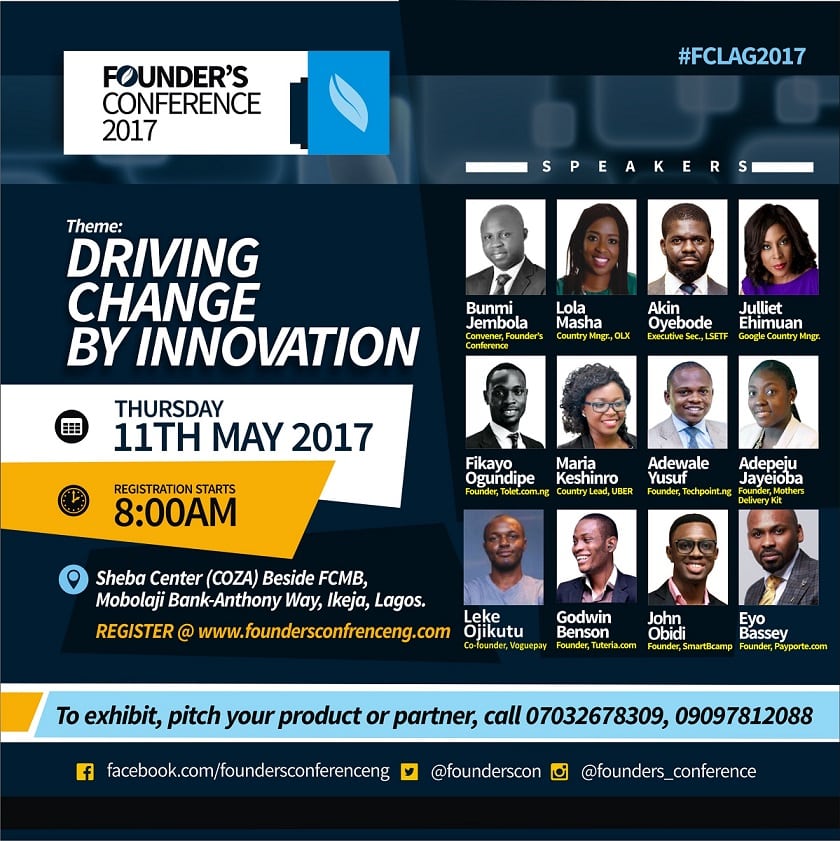 Individuals who intend to attend can register for free now.
Date: Thursday, 11th May, 2017
Time: 8AM.
Venue: Sheba Center (COZA), beside FCMB, Mobolaji Bank-Anthony Way, Ikeja, Lagos, Nigeria.
Startup/SME Digital MasterClass
Startup Digital MasterClass is a free event for startup Founders or Co-founders who want to increase digital revenue to 80% by year 2020.
Registration is free, register now to reinvent yourself and bootstrap your startup today.
Date: Thursday, 11th - Friday, 12th May, 2017.
Time: 10AM.
Venue: Tools Academy, 29 Adeniyi Jones, Ikeja, Lagos, Nigeria.
Building Things for Nigeria (NG) 2.0
Building Things for NG is a social event focused on bringing like-minded people together that are focused on building products/services for Nigeria.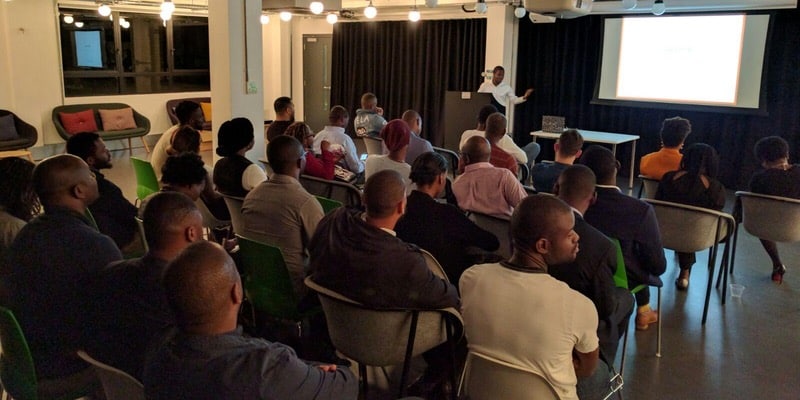 This event is for makers, entrepreneurs, product engineers, product visionaries, investors and people who are interested in building things but are yet to start.
To sign up for this event, click here.
Date: Friday, 12th May 2017
Time: 6:30 BST.
Venue: Work.Life Camden, 13 Hawley Cres, London, NW1 8NP, United Kingdom.
. . . .
Editor's note: Are you organising a tech event? Tell us about it by filling this form.