Most times, we wonder how high-flying executives attain their heights. As such one is tempted to think of them as some sort of super-geniuses or just destined for these high positions.
This is, however, not entirely true. They are human beings just like every other person and they go through tough times as well. Nevertheless, we can not rule out the fact that there are certain things that get them through hard times. These could be in form of habits, characters, attitudes, talents and attributes. Harnessed and practised over time, these qualities mould them into extraordinary persons.
These are some of the salient attributes that contribute to their success of high-flying executives.
Passion morphed into consistency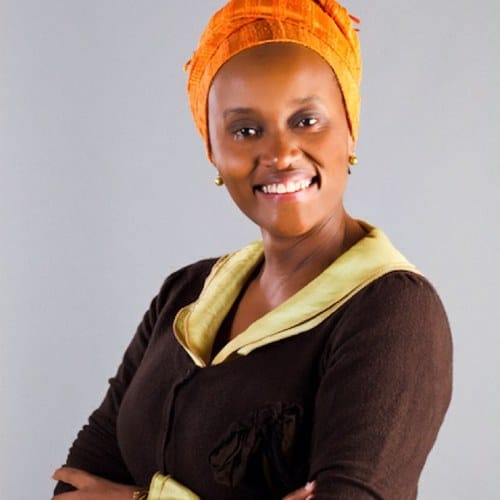 I touched many things before I touched the thing that I turned to gold. My first business was selling yoghurt from a friend's car trunk to the International School of Kenya and Loretto Convent Musongari High School over their school breaks.

I was also working in a salon as a hairdresser during this time and soon recognized another business opportunity selling luxury merchandise to my high net worth clients: to buy and re-sell luxury goods, I used to fly regularly to London using discounted courier tickets.

I would not say I felt a compulsion to take these business opportunities, I would simply say that I had a passion for selling and for creating a business.
From yoghurt seller to hairdresser to merchandise retailer to co-founder of the internet service provider Wananchi Online -- that has since been transformed into Wananchi Group Holdings – one of East Africa's leading providers of pay-tv, broadband internet and VoIP services, and several other businesses, all of these give the abridged description of Njeri Rionge.
The startup story of Nyeri presents passion in reality. Starting out her entrepreneurial journey as a mere yoghurt seller in Kenya, Nyeri kept her mind open to more ideas, and her passion made her push for more. As a result, she never thought it twice to launch into opportunities that hit her.
Seventeen years and counting, her brand, Njeri Rionge has ignited other successful companies. Ignite Consulting, which she currently runs and Business Lounge are few of the lot.
I build organisations and then hand them over to someone else - that is my type of entrepreneurship, you will never find me hanging on in anything longer than I should."
Her story proves one thing; consistency and resilience are crucial to success.
Spirited-will and Grit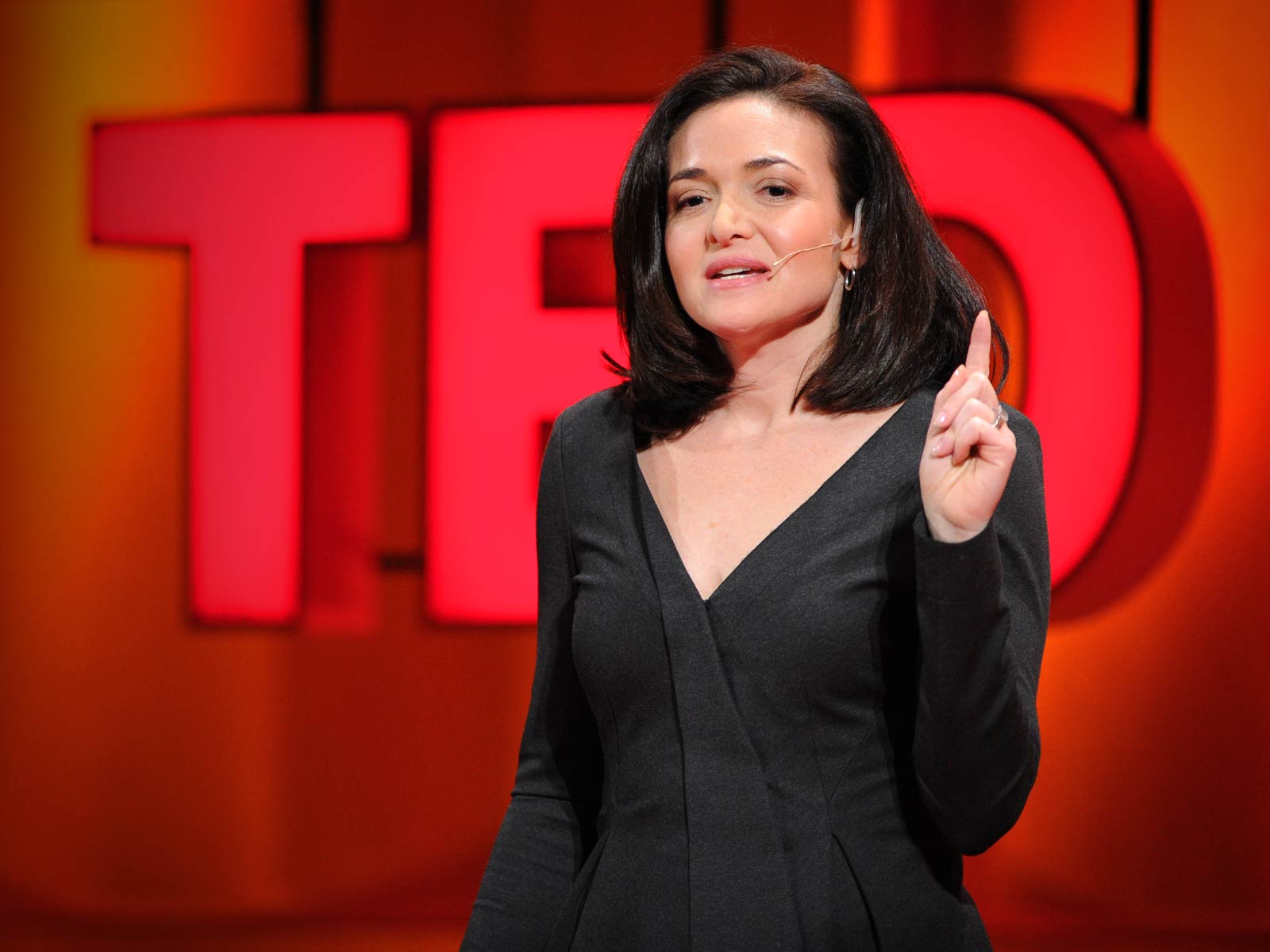 As a Chief Operating officer (COO) of Facebook and Founder of Leanin.org, Sheryl Sandberg is one high-flying executive who takes charge of her space. A straight pointer she is the brain behind Facebook's profitability.  Sheryl Sandberg's profile boasts of high accomplishments.
In 1996, she worked for  United States Secretary of Treasury under President Bill Clinton at age 27, then moved to Silicon Valley to serve as Google's Vice President of Global Online Sales and Operations , and proceeding to being Facebook's COO in 2008, where she became the first female executive on Facebook's  board of directors.
Evidently, she was already on top of her game at a really young age. More interestingly, the unfortunate loss of her husband in 2015 has done little to deter her. She was able to bounce back and encourage others.
Sheryl Sandberg's new book about overcoming husband's loss shows her emotional strength and the ability to create value out of an unfortunate situation. In a post on Facebook, she wrote:
A few weeks after my husband Dave died, I was talking to my friend Phil Deutch about a father-son activity that Dave was not here to do. We came up with a plan for someone to fill in so my son would not have to miss out. I cried, 'But I want Dave.' Phil put his arm around me and said, 'Option A is not available. So let's just kick the shit out of Option B,'"
It is noteworthy that she previously authored 'Lean In' in 2012, and was named as one of Time's  100 most influential people in the world.
Tragedies occur, what makes one a high-flyer is the ability to bounce back.
Determination
Patrick Ngowi is one with a remarkable story. He started his first business at the tender age of 15 years with only $50 and later when he turned 18 years, he received a loan of $1,800 from his parents. Right from high school, he had learnt from experience, the rudiments of business; from profits and losses to margins, marketing and hiring.
It was a business on the side, nothing serious, but I loved the fact that I was making money and I was becoming a bit independent. The very foundation of the little success I've achieved was formed during those years. I learned about profit and loss, about margins, about marketing and hiring the right people– I learned so many things at that stage."
With determination, Patrick ventured into sales of mobile phone and soon discovered his hit point- solar panels and renewable energy. Knowing that electrification issues were a crucial challenge in Tanzania, he seized the opportunity to provide solar energy to Tanzanians.
At 30 years old, the Tanzanian entrepreneur already built a multi-million-dollar company -- Helvetic Solar Contractors.
This later emerged into a multi-million dollar company which supplies, installs, and maintains solar systems throughout East Africa. Despite a rocky start, Ngowi built his startup into a pan-African business that pulled in $6.8 million in revenue in 2012, according to Forbes. His company now has many subsidiaries across Africa.
In 2013 and 2014, Ngowi appeared on Forbes' 30 Under 30: Africa's Best Young Entrepreneurs list. The same year, he was also nominated for The Future Africa Awards, which celebrate young people who've made outstanding achievements.
Self development
With a corporate career spanning 25 years working in leading organisations in Malawi, South Africa and Kenya and having undertaken various professional development programmes, I came to a point where I was restless and was agitating to create my own path.

Most of the assignments that I carried out in my corporate career gravitated towards developing and growing other people and I found that I would experience so much fulfilment in doing this and I would come alive to the extent that I believe coaching is a calling for me. I realised my purpose was to support fellow women in their quest for career advancement and leadership growth.
The Malawian founder, Tamala Chirwa, believes so much in self-development, and this propelled her to found the Women's Leadership Footprint.
Women's Leadership Footprint is a coaching practice that supports leaders and professionals through the coaching and mentoring to enhance their leadership disposition and capabilities which will make them more effective and impactful in their roles.
Tamala believes that self/leadership development are key ingredients to accomplishments and fulfilment. Thus, her entrepreneurial journey revolves around that.
Perseverance
Kamal's story presents a critical example of "when the going gets tough; the tough gets going". Although he is dubbed as the Bill Gates of Kenya, this Indian-Kenyan entrepreneur did not have a rosy start. After being fired from his job in Kenya, and deported to India, he found his way back.
In 2000, Kamal's boss fired from his data-entry job in Kenya and then deported him back to India. This was because he found out Kamal was using office building software for a bank during office hours. But the adamant Kamal, knowing he still had a software to build soon found his way back.
His return to Kenya was more daunting, as eking a living for himself seemed impossible. He ended up squatting with a friend and barely ate in the bid to save. However, he was not deterred. He kept on persevering. As a result, he successfully saved up to complete the software he was developing for the bank.
He had a breakthrough set in when he first developed a software for a bank. Other contracts started coming in, and soon after, the once hungry and almost homeless entrepreneur built a $50 million worth ICT company -- Craft Silicon in Kenya. This earned him tag 'Bill Gates of Kenya' as featured on Forbes.
Knowing that perseverance is the key, Kamal still isn't relenting. As a man of huge ambitions, he plans to have Craft Silicon listed on either the London or New York Stock Exchange someday.
Focus
When I was four years old, my parents and my younger siblings flew to Dar es Salaam, leaving me behind to stay with my grandmother. As the plane carrying my family took off, I did not cry. Rather, I wished I could fly the aircraft myself, so that my parents would not leave me behind ever again.
Susan Mashibe is the founder and executive director of VIA Aviation, an international fixed-base aircraft services operation and the first company of its kind in Tanzania. Susan is also the first woman in Tanzania to hold both a FAA certified commercial pilot and an aircraft maintenance engineering qualification.
Following her dreams, this passionate aviator left Tanzania at the tender age of 19 to learn to fly jetliners in the United States. She focused solely on this, and later returned home to help reshape African private air travel. Today, VIA Aviation provides logistical support for corporate, diplomatic and private jets. Her clients include heads of state, monarchs, Fortune 500 executives, celebrities, and military flights. VIA was the first company to offer such services in Tanzania and East Africa as a whole.
Susan's client list is able to boast Heads of State, monarchs, global corporate executives, monarchs, Fortune 500 executives, celebrities, and military flights. Her first client was Jacob Zuma, former president of South Africa, who was on a  visit to Tanzania. The company is also now a multi-million dollar aviation business and highly regarded around the world. She has achieved all of this in an emerging and largely male-dominated industry in Africa.
Courage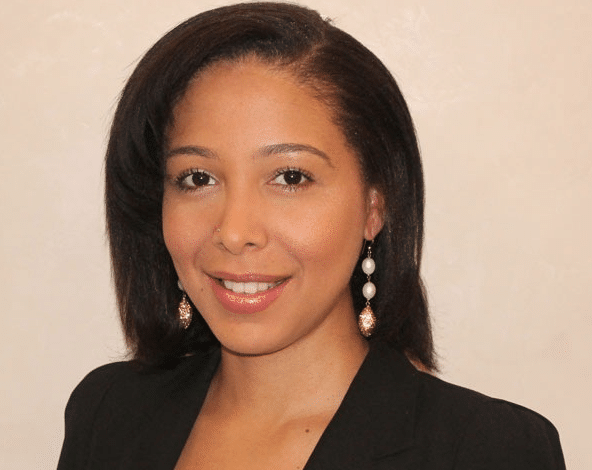 I always say there is a market share for everybody, no matter how big or small you are. There are always people who need your services and will patronize you. All you need do is be at the right place.
Nkemdilim Begho is the founder and Managing Di­rector of Future Software Resources Limited, an IT solutions provider focused on online solutions, e-learning and IT security in Nigeria. Nkem embarked on the first stage of her professional career in Germany at the Max Planck Institute for Psychiatric Research in the department of Statistical Genetics and Proteomics. She later worked at Affectis Pharmaceuticals AG, Germany before returning to Nigeria.
As one of a few Nigerian women in the industry, her success is founded on a passion for driving innovative thinking, building a globally recognised technology brand and setting trends in Nigeria.
That Nkem thrives in a male-dominated field is enough to show off her courageous attribute. She not only surmounted all odds but earned respect and recognition as a leader in her industry. In 2014, she was listed among Forbes list of 10 Female Tech Founders To Watch In Africa and has won several local and international awards.